It has been nearly six years since I first saw Nissan Pino, which I received for 24 months of inspection and continuous inspection examination (vehicle inspection).The mileage between them is about 93,000 kilometers.It is the inspection and maintenance of the milestone of 10 years of car age.
Nissan Pino MY2009 DBA-HC24S K6A 5MT mileage 118,000km.
The engine oil change of every 4000 kilometers is not missed, and other regular replacement liquids are managed by us and carried out in a timely manner in the inspection and maintenance every year, and the condition of the institution is up from six years ago.I think that the effect of changing to MOTUL 8100 X-cess 5W40 from the time the mileage became close to 100,000 kilometers is large, but I think that it is good only by careful maintenance so far.
In the hope of further boom and maintenance, we decided to prescribe the GX200 molybdenum disulfide additive for gears with high molybdenum concentrations in appearance, both the engine and manual transmission.
Maruyama Molybdenum Details [Kansai Area Limited Blend]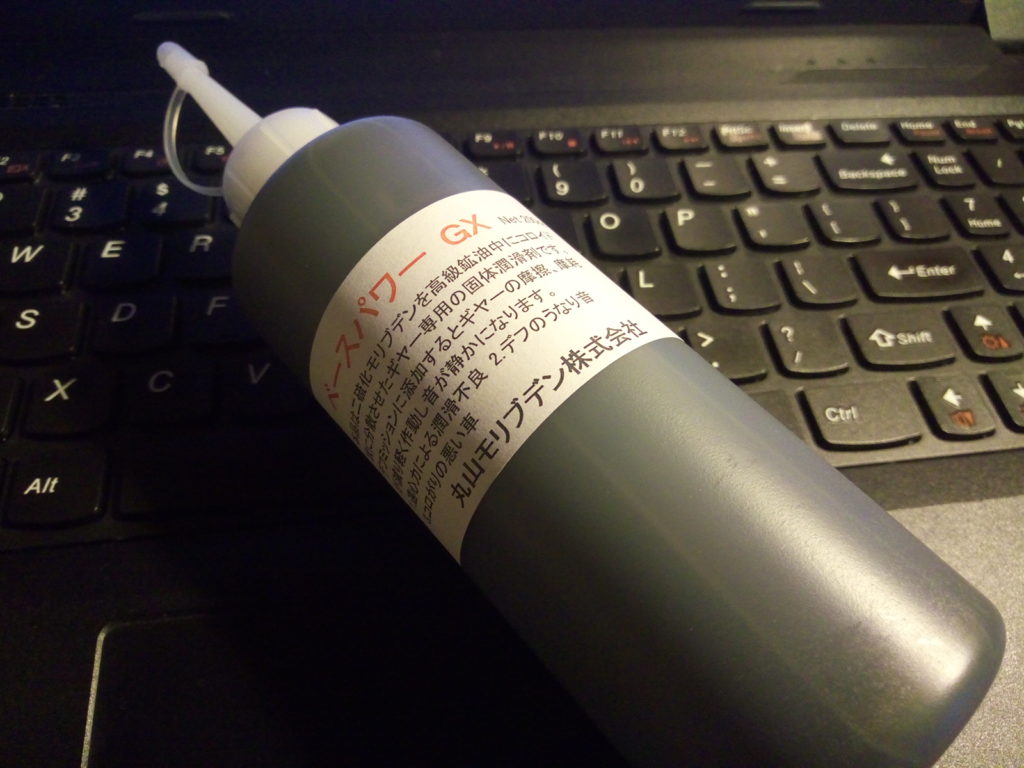 In this inspection, deterioration and cracks in rubber parts such as ball joints and drive shaft boots have become noticeable, so we will replace only rubber parts up to the point where the tear and grease scatters and the internal damage is carried out.
The knuckle-side ball joint of the lower arm had grease oozing from a fine crack.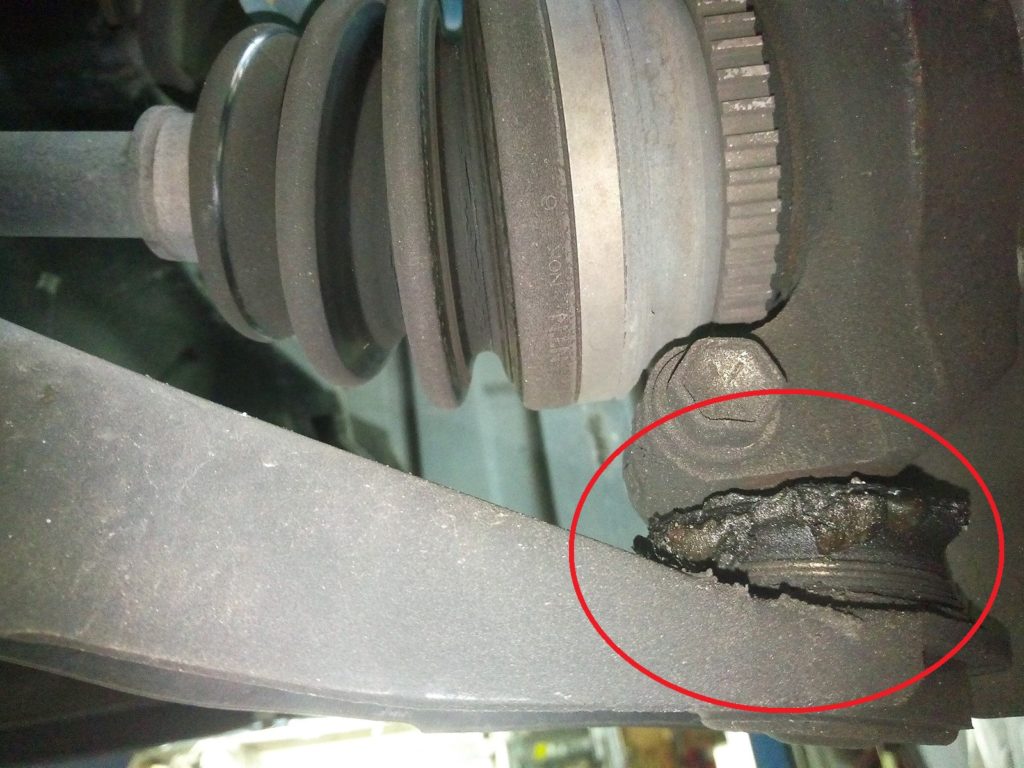 Since there is a supply of dust boot kit with genuine parts, if there is no dirt or rust inside, and you feel a moderate weight on the ball joint, we will first replace only the dust boots.
At first glance it seems that it is not possible to replace without leaving a lot of parts, but if you remove the connection between the knuckle and the ball joint like this, and move it to a position that does not interfere with each PP band etc. to break away from the strut, The desired ball joint can be shaped to be easy to work with.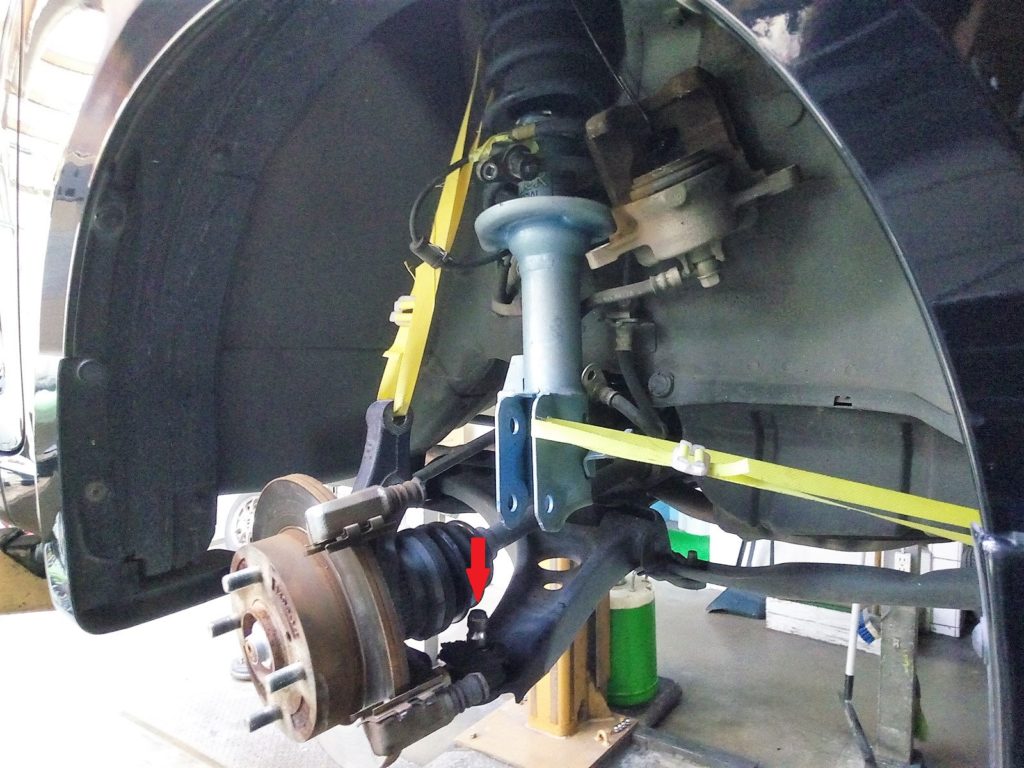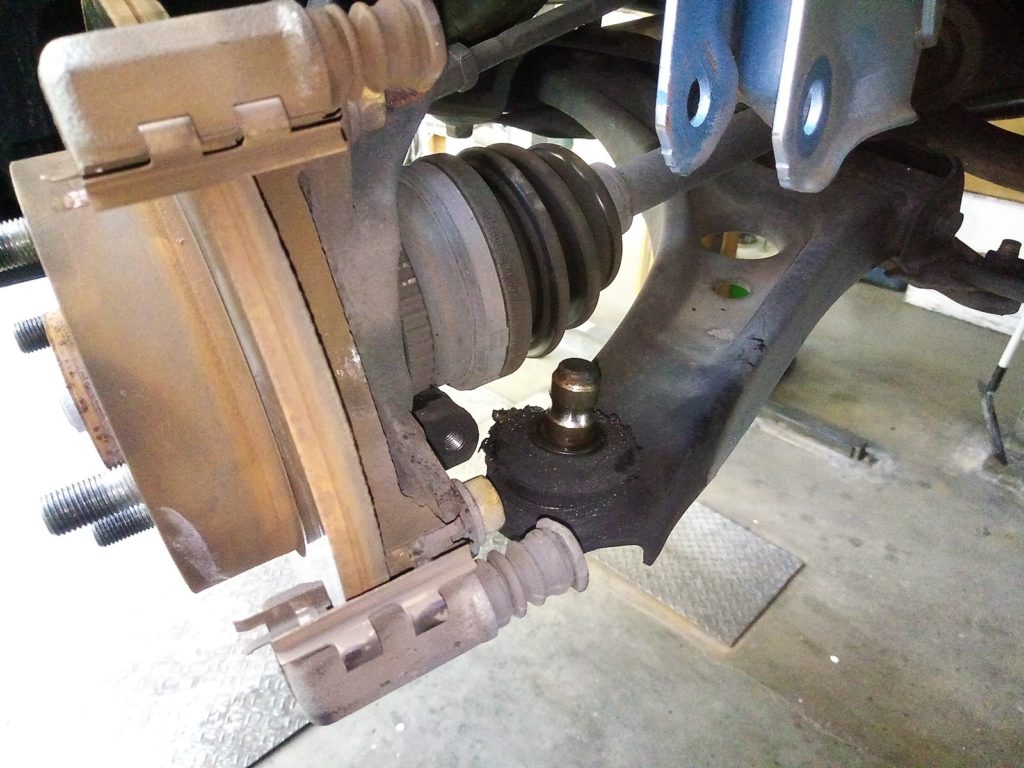 And for 10 years, the crack of the outer boots of the front drive shaft that used more than 100,000 kilometers was also progressing in its own way, so I replaced it on this occasion.
In recent years, we have a very good split boot kit, so we are actively using it to reduce labor saving and risk reduction in disassembly work.