Customers who used to ride in Alfa Romeo say that Daihatsu Esse is very enjoyable after replacing the shock absorber with KYB NewSR.
MY2007 DBA-L235S KF-VE 4AT Mileage 102,000km
Reference article: Driving comfort of light weight car (Daihatsu Esse DBA-L235S Ride comfort improvement shock absorber replacement)
The ride comfort of the car does not have to be soft and flat.Similarly, driving a car is not fun even with absolute acceleration or sensitivity of steering operation.
The biggest feature of the K-car like Esse is that lightweight package.
Esse has a simple solid brake disc, but can slows down with light operation, and even an engine without turbocharged can provide a sufficient acceleration feeling.
The grip force of the four tires is improved only by hardening suspention by using a shock absorber with high damping force such as KYB NewSR, and although the ride comfort is not a soft, unlike the feeling of elastic deformation type that enhances the metal spring system stands out. , The suspension with the effect of dumping is not unpleasant feeling.
This time, I checked for every 24 months inspection.
The ball joint of the lower arm on the left side of the front had been rattled because the dust boots were cracked and the internal grease leaked for a long time, so I replaced it with a new one.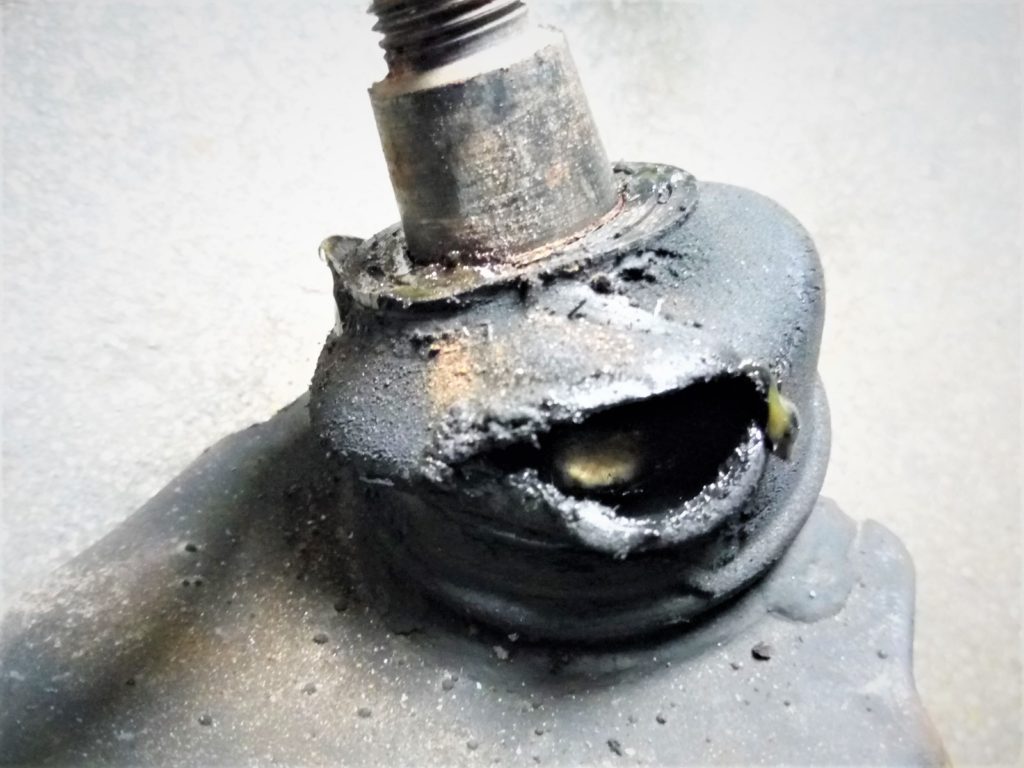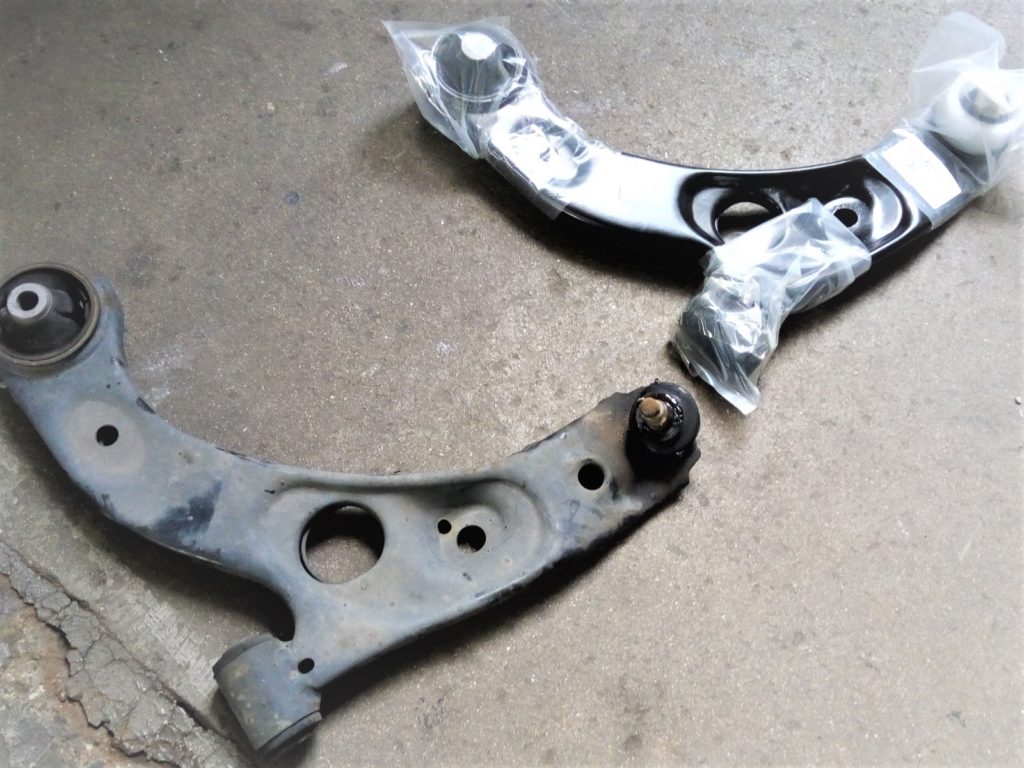 The dust boots on the right side of the front were not torn, but there was a fine crack in it, so I watched the progress with a simple treatment of only dust boot replacement.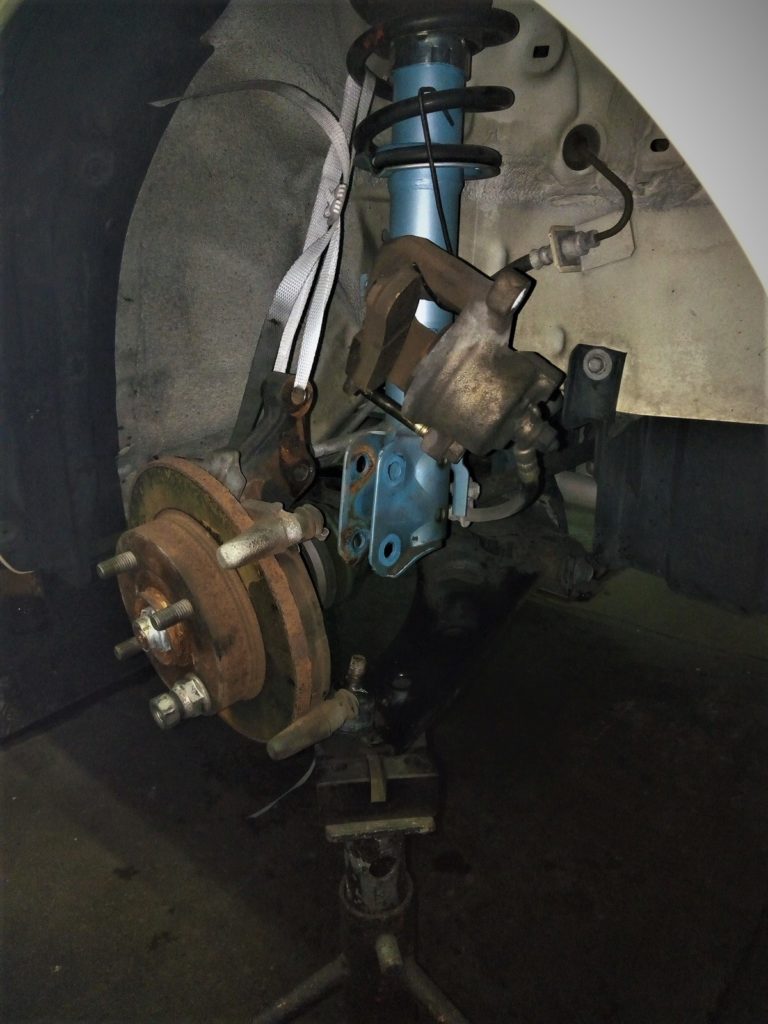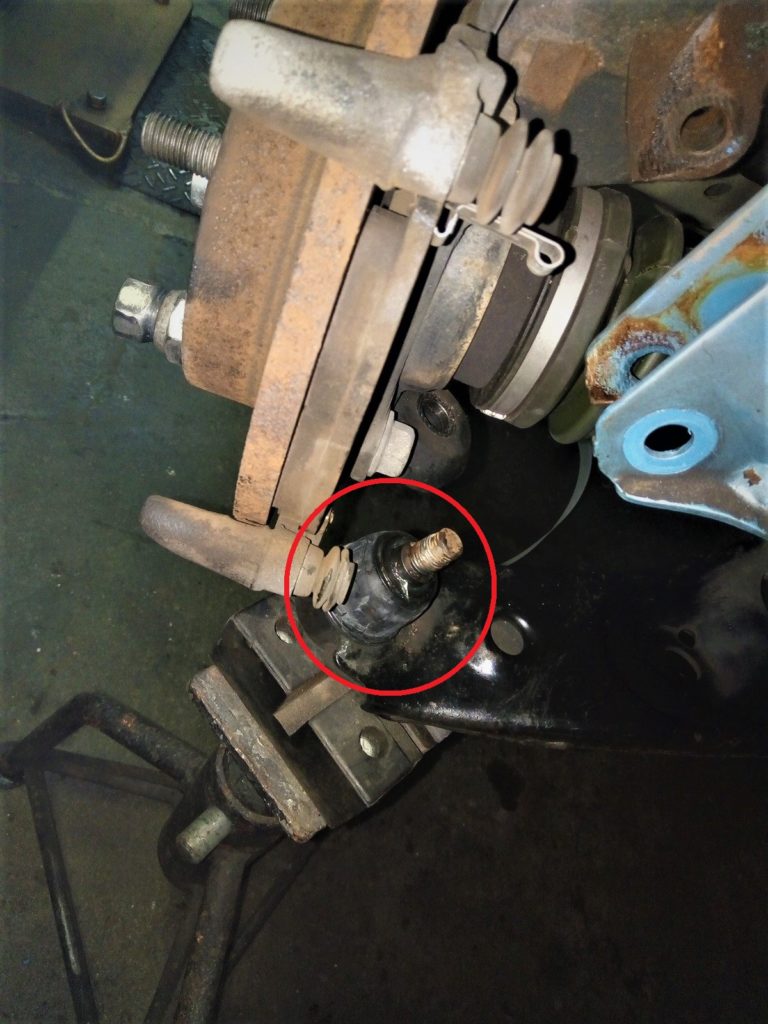 Then, when I checked the change in the exhaust sound at the time of check, corrosion of the muffler tail end was seen, so I replaced it with a new one.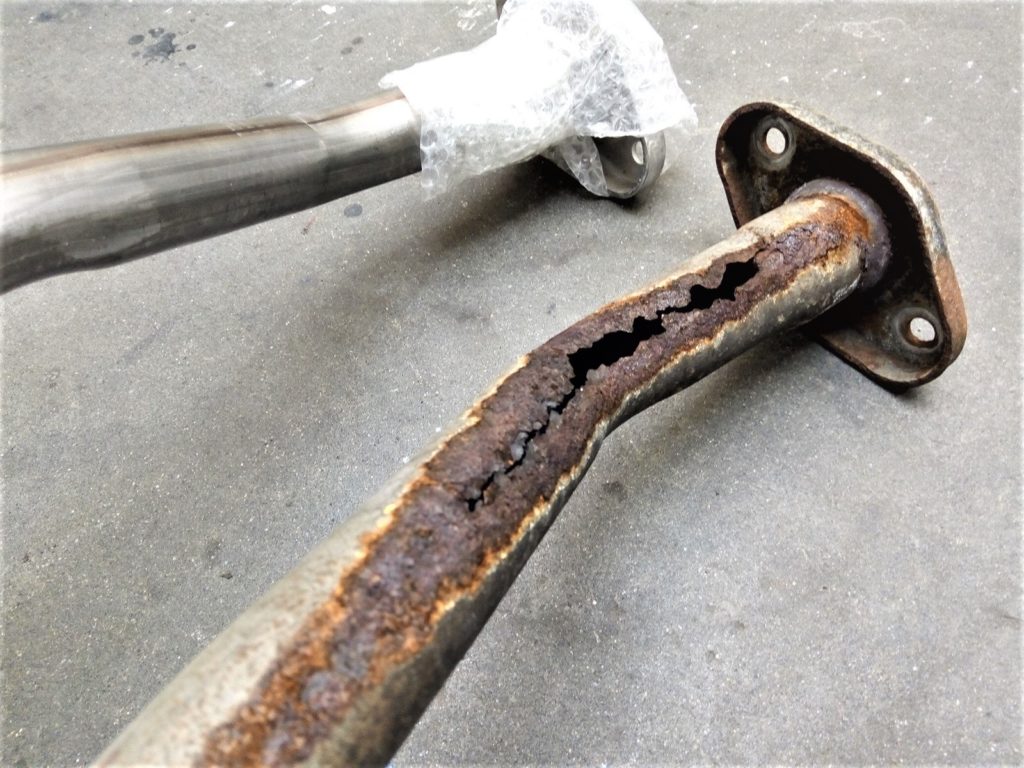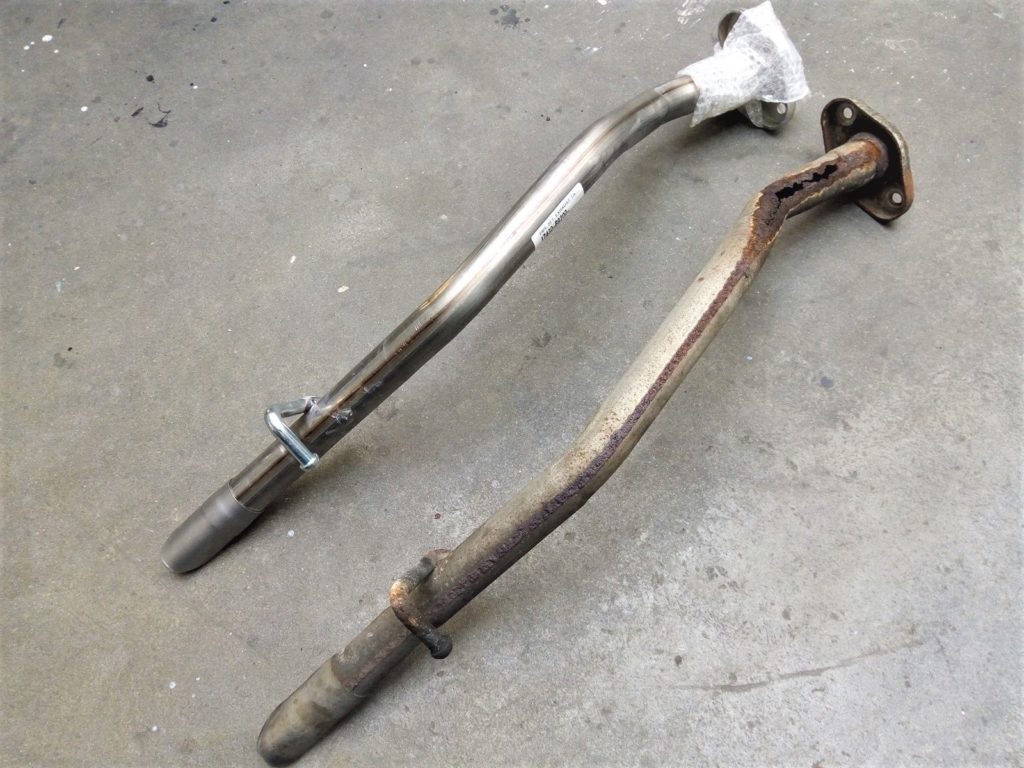 Both parts are in stock on the day at the price of about 1/5 of Alfa Romeo.There is no need to worry about the age of the car has passed more than 10 years.
"There's always Alfa Romeo."The customer who comes to our shop says.
It is an imported car of Italy which is only 3 to 4% of the vehicle that I am indebted to, but I think that there are many opportunities to touch the eyes of the visitor because it is difficult to obtain parts, the serviceability is never good, and the time to hang on the lift naturally increases.
Compared to japanese K-cars that are completed in less than two business days, Alfa Romeo and Fiat, which have a long time to stay in the store, may give such an impression.
Esse's engine starts to turn smoothly over 100,000km. It has just reached the turning point. I think that you can still ride on Esse smoothly. I ask for your continued cooperation.