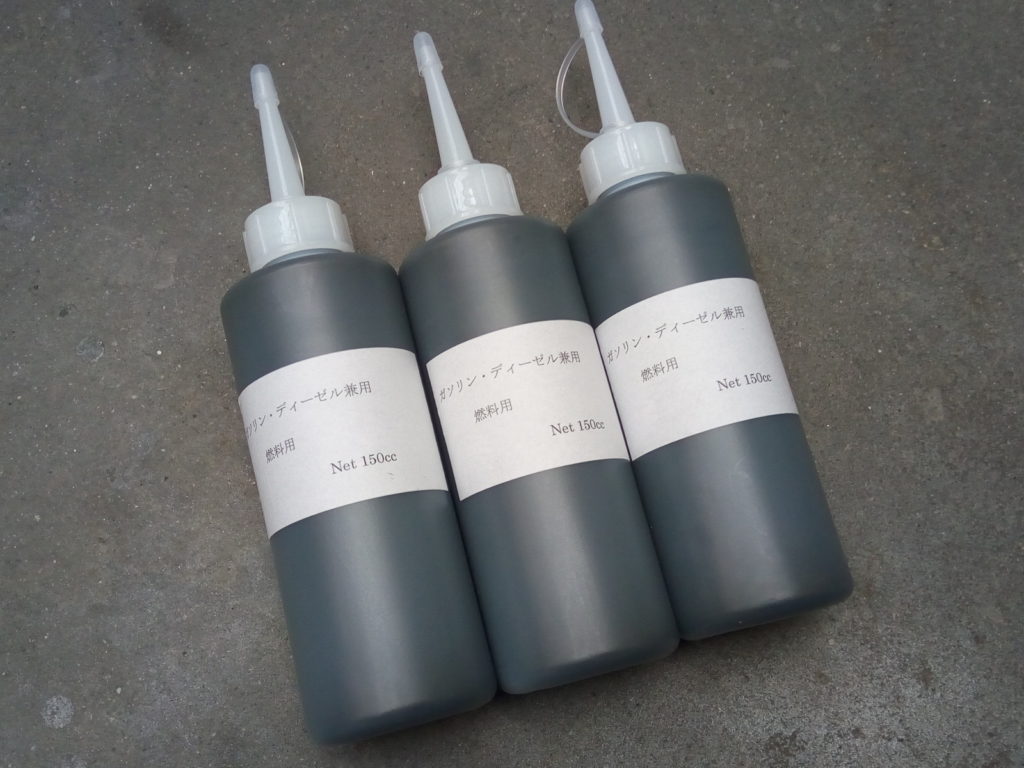 Maruyama Molybdenum Base Power Order Form
Maruyama Molybdenum FAQ (FAQs)
Maruyama Molybdenum's engine oil additive Base Power EX250C has an unprecedented effect and has received a pleasure from our customers.
While there are several lineups, I paid attention to fuel.
The fuel additive containing molybdenum disulfide, which was developed to protect and repair valve seats and fuel systems that do not circulate engine oil, is the only one in the world as far as I know.
For fuel injected 150 ml into 60 liters of fuel (0.25% added), the molybdenum concentration is lower than that of engine oil (about 4-6% added), so it was an image of slow effect.
However, contrary to expectations, I was surprised at the super-immediate effect that can be clearly experienced immediately after injection.
What kind of nature dramatically changes the tone of the engine?I was very interested, and as with the EX250C for engine oil, I tried to verify it easily.
(Various additives enough to make a corner in a car supply store.Maruyama molybdenum is not of course)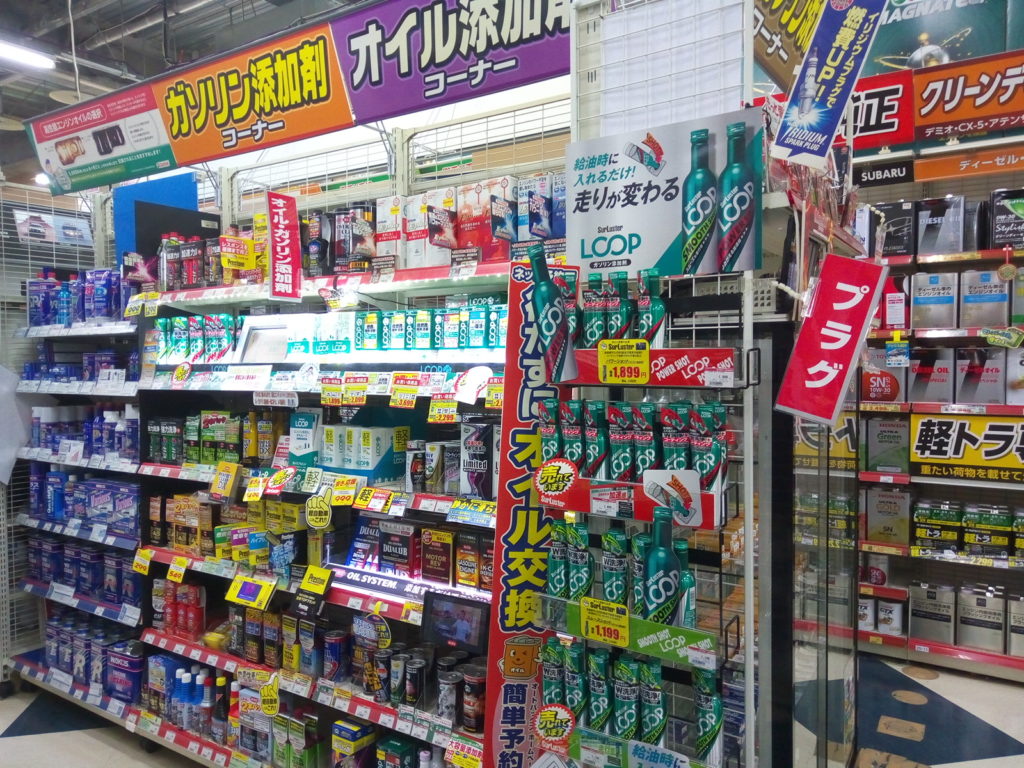 As for fuel (for gasoline and diesel) as well as for engine oil, the main ingredient is molybdenum disulfide.It is a solid lubricant purified from natural ore called molybdenite.
Maruyama molybdenum base power uses fine particles with an average particle size of 100 nanometers, but it does not dissolve in gasoline or light oil.
In general it is treated as "impurities" if insoluble powder is present in the fuel.
Because such an object is mixed into the fuel tank, I am worried about precipitation depositing at the bottom of the tank and clogging of the fuel filter.
First of all, the biggest worry, about the "precipitation".
I injected it into gasoline to confirm the dispersibility.
The specific gravity difference is more than five times that of gasoline and molybdenum disulfide.Moreover, the dispersion medium is a gasoline with low viscosity even if the particle size is small at the nanometer level.In the engine oil, we confirmed the good results that can keep the dispersion state, but how about fuel?
Compared to other companies' molybdenum disulfide additives (for engine oil).
Please turn on the youtube subtitle setting at the bottom right of the screen.
It's a surprise variance.I don't think there is a very five times the specific gravity difference.This will easily and uniformly disperse in the fuel tank.
The additives used in this experiment were for engine oil, so for comparison, the EX250C for engine oil in Maruyama molybdenum was also dropped onto gasoline.The viscosity is higher for engine oil.
The results showed a very high dispersion, just like for fuel.When injecting into a highly viscous dispersion medium like engine oil, I think there is little worry about precipitation.
Maruyama molybdenum-based power is probably in this excellent dispersibility that can't be seen anywhere else.There are two kinds of additives that are said to be dispersants roughly when examined a little, and there are many kinds of additives, respectively, and it seems that there is a balance in the mixture of several kinds.The know-how of Maruyama molybdenum, which is rumored to have not stopped the development for more than 40 years, must be packed.
The change in engine tone immediately after injecting fuel may be close to the ideal combustion due to the fineness and uniformity of the fuel fog on the engine intake air due to the dispersibility of the additives.
Next, you can see how the effect on the filter is:
The roughness of the eyes of the fuel filter depends on the type of car, but if it is fine, it is several micrometers.I think a lot is about 10 micrometers.Maruyama molybdenum base power of molybdenum nisulfide is really 100 nanometers in particle size, I think you don't have to worry about filter clogging.
However, every powder always has a "particle size distribution".Because there is a component that precipitates slightly when the base power for fuel is allowed to stand, it is safe to use the supernatant "without shaking too much" when using it.
In the description of the supplier, "because it is placed in a large number of dispersant, sufficiently dispersed when added to the fuel.There is no problem of clogging of the filter device because of ultrafine particles.It is said that we are going to prescribe only to the type of carburetor type gasoline car that can easily replace the fuel filter, and diesel car of the old injection pump + cartridge type fuel filter, and general retail is refrained.
Next time, "Maruyama Molybdenum Base Power [Kansai area limited blend]" is.
We are looking forward to hearing from you in the comments section for your thoughts on maruyama molybdenum base power.
Where can I buy Maruyama Molybdenum Base Power? Please order from the form below.Business sales are not possible.
Maruyama Molybdenum Base Power Order Form