Maruyama Molybdenum Base Power Order Form
Maruyama Molybdenum FAQ (FAQs)
Maruyama Molybdenum's sales car, which is sold around the Kansai area, is MY1973 japanese car(wagon) with a mileage of more than 530,000 kilometers.
For 43 years, he has been involved in product development with molybdenum disulfide, and he has carefully sold this additive to automobile maintenance shop with whom I have been with since ancient times.Maruyama molybdenum products are then introduced to each part, and sales vehicles that look extremely favorable demonstrate the certainty of the product.
Strong exhaust sound at engine start and quietness during idling.The back of the sales car which skillfully manipulates the column shift lever and can return is always impressive.
Maruyama molybdenum in the Kansai area, which has been improved without rest, is actually
It is a "Kansai area limited blend".
The fuel base power developed during the days of sponsoring a car racing vehicle is only available in the Kansai area.
The base power for engine oil and gear oil is also different from the products sold in other regions.And package design, you can also see a difference in the package appearance.
I ordered SDS, but the details are confidential corporate.It seems that there are various devices in additives such as dispersants.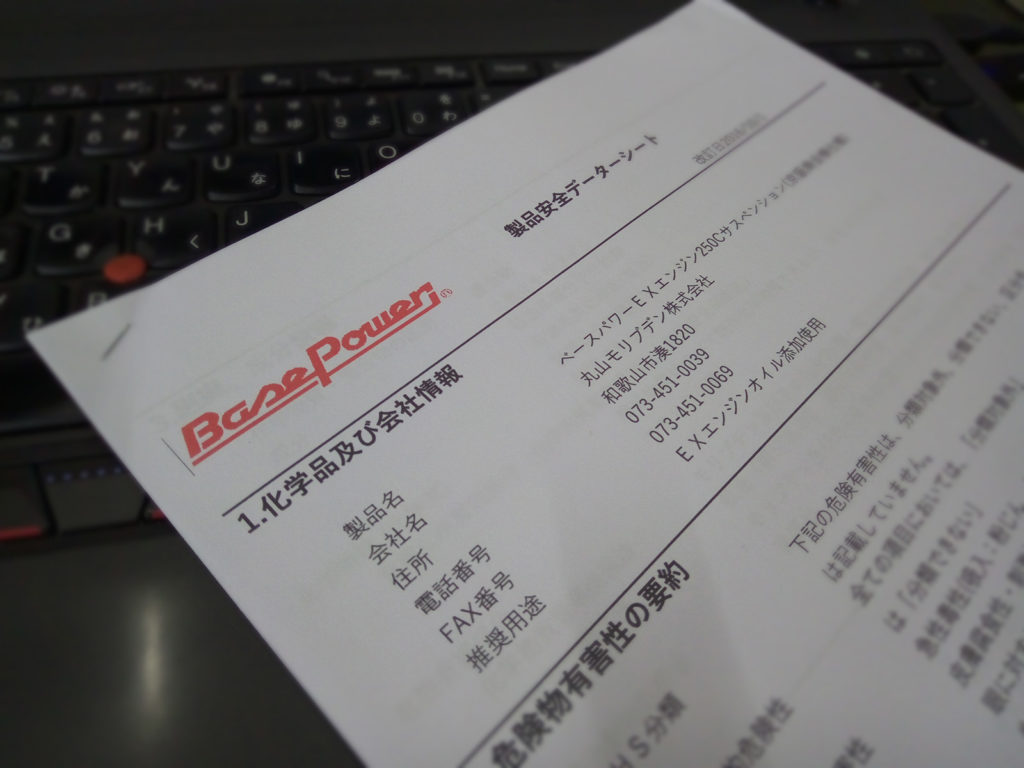 The best recommendation for limited editions in the Kansai area is the base power GX200 for MT gear differential oil (content 200 ml).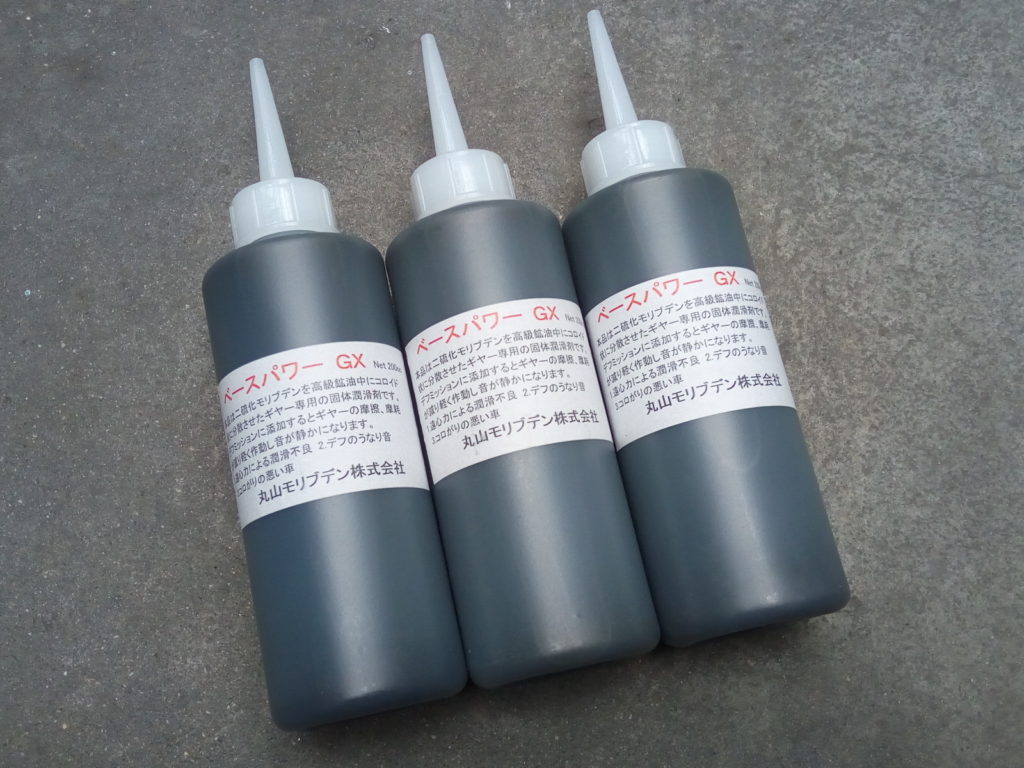 Since the molybdenum disulfide concentration is high and can be used without problems in engine oil, this is more effective when adding to engine oil for the first time.
And, molybdenum which was added to the rotation axis of the preservation steam locomotive of Umekoji which talked about with the customer the other day, and was recognized to have a high effect.When I asked, it is still made of Maruyama molybdenum.What was added was what "for fuel".
As is evident in the previous article, even in a simple experiment, the dispersion stability of Maruyama molybdenum products stands out compared to other companies.
It was dispersed in gasoline and allowed to stand for one week.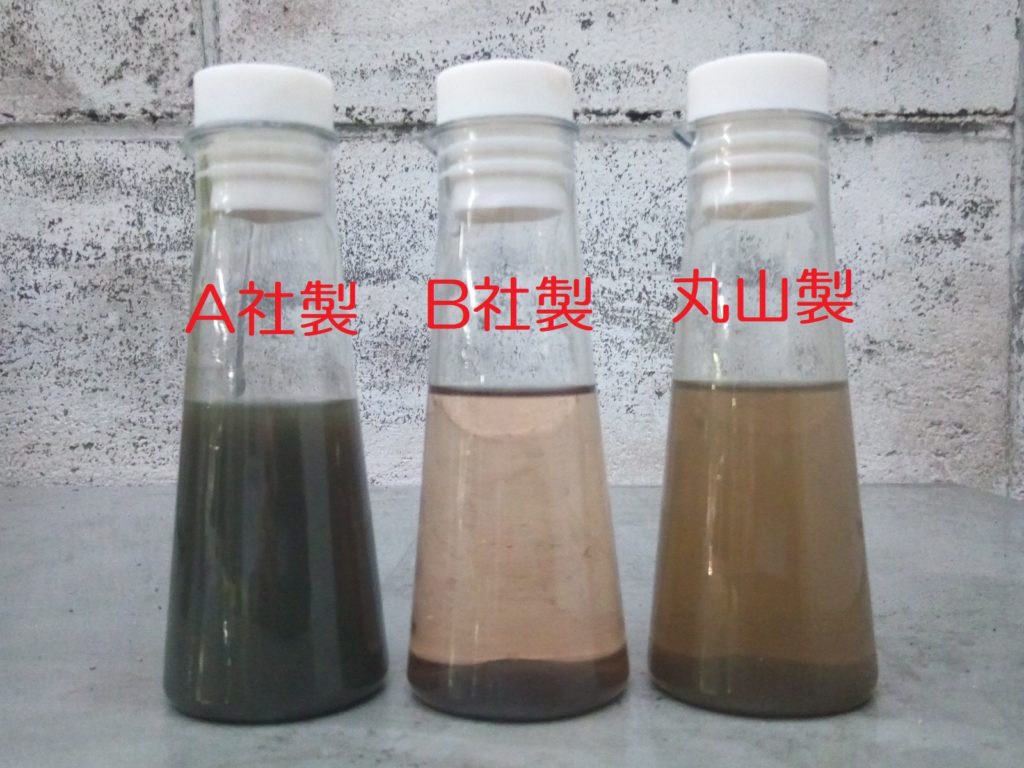 Both were dropped into gasoline for about 10 drops.Company A on the left is well dispersed, but it is very black and does not let light through.The stock solution is so viscous that the yarn is drawn, and it seems to contain a polymer with a large molecular weight.
It's like a water tank, and it's sticky like a so-called viscosity index improver.If you add 250ml of this kind, it will affect the viscosity grade of the engine oil to be mixed, and it is likely to create an opportunity for sludge generation (heavy condensation) (see video below, see subtitle SON).
Maruyama molybdenum has a viscosity of 5W-30 or a little soft, so it blends well with engine oil even when poured directly from the filler cap.
Next, Company B, in contrast to Company A, had completely settled molybdenum disulfide particles, and there was no turbidity in the gasoline, and it became transparent.
Finally, the rightmost Maruyama Molybdenum Base Power EX250C maintains a beautiful dispersion state, and when light is applied from the side, it scatters into particles, and the chindal phenomenon (passage of light) can be seen.It can be said that it is a state close to the colloid of nanoparticles.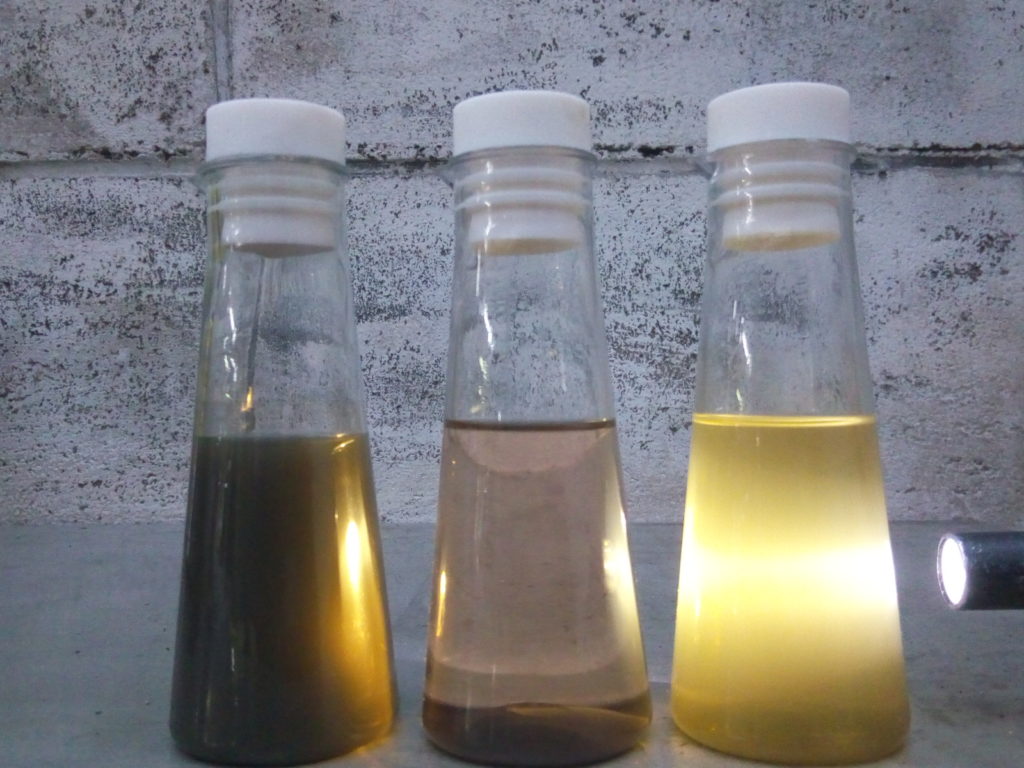 In this way, solid lubricants such as molybdenum disulfide are important to improve particle smaller particles and enhance dispersion stability so that aggregation does not occur in order to improve the introduction of micro-gaps.
However, if the dispersion stability is pursued too much, the adsorption to the metal surface is impaired.Since these two properties are inherently contradictory, we cannot help feeling the high potential of Maruyama molybdenum products.
5% added to the engine oil, and it was set to stand for 10 days by stirring.At first glance, I think that both are well distributed.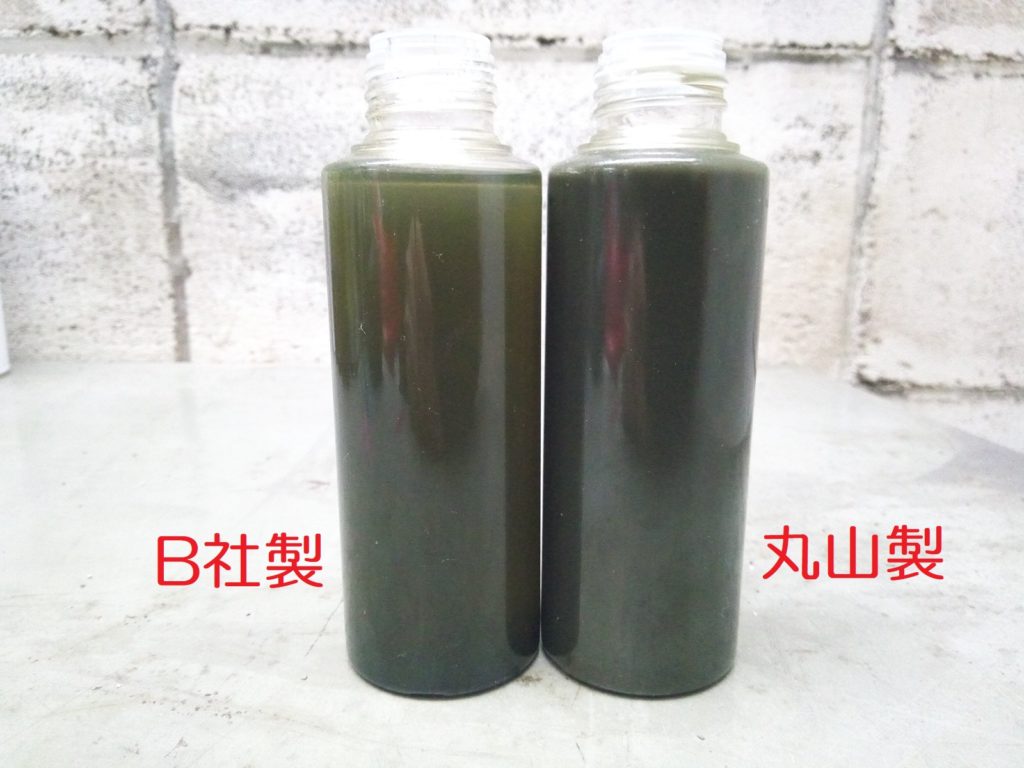 It is obvious when the light is applied from the back.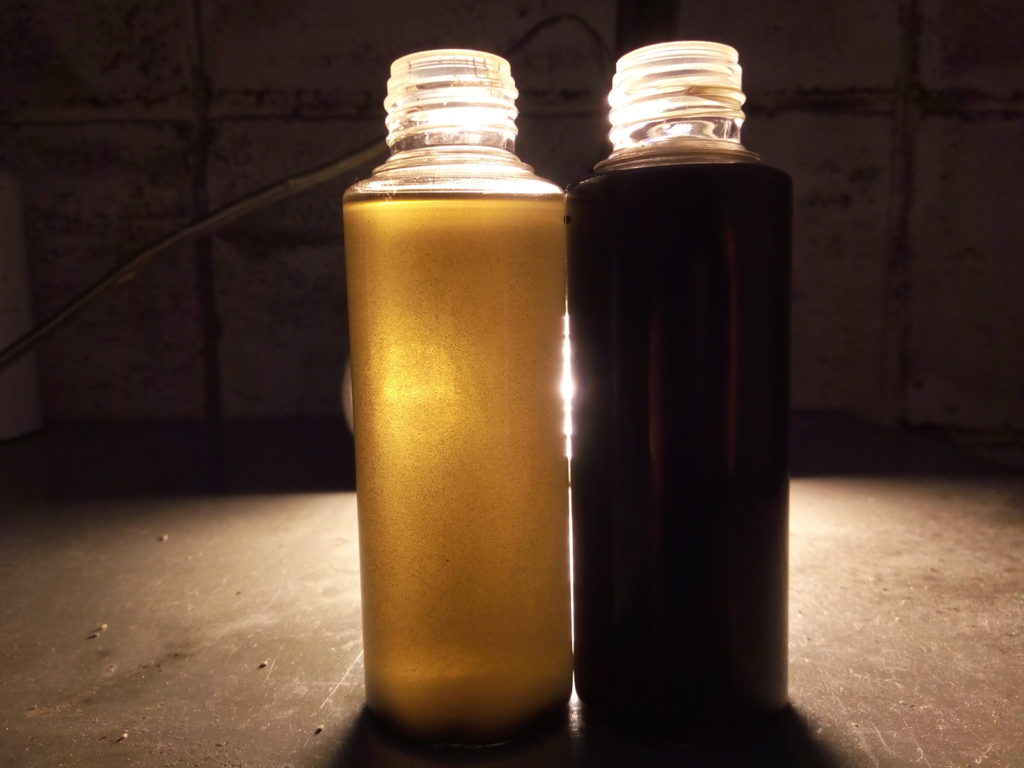 Molybdenum disulfide is cohesive and clearly visible by other companies.This size will not pass through the oil filter.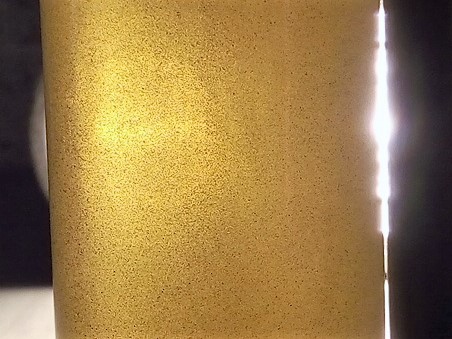 This calmstate was the image of my molybdenum disulfide additive.
We have explained that MOTUL's engine oil, which is mainly handled, contains a well-balanced combination of additives, so there is no need to add anything more.
However, Maruyama molybdenum works so much.Expectations are also high for the synergistic effect of 1,2) with additives originally blended in MOTUL.
We are looking forward to hearing from you in the comments section for your thoughts on maruyama molybdenum base power.
Where can I buy Maruyama Molybdenum Base Power? Please order from the form below.Business sales are not possible.
Maruyama Molybdenum Base Power Order Form
References:
1) J. M. Thorp : Wear, 23 (1973) 63 (In a shell foreball tester, verification of wear resistance when mixed with molybdenum disulfide alone and gallic zinc dikyldithiophosphate (ZnDTP)) in base oil)
2) Scott D : Wear, 21(1972) 155 (A paper on the mixing effect of molybdenum disulfide and various additives.It showed good results with triethanolamine (TEA) which is also dispersed in basic surfactants)