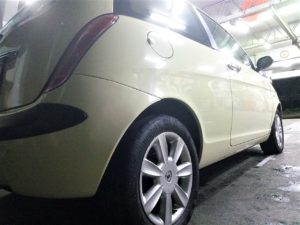 The last clutch mechanism overhaul was 5 years ago, at 110,000 km mileage.
Choose non-genuine parts carefully (Lancia Epsilon Clutch Replacement ZLA843
Immediately after handing it over with clutch repair, hydraulic omission occurs in the hydraulic parts of the non-genuine manufacturer difference that was worried, and the memory that caused a great trouble is revived.It was concluded that it was safe to make genuine parts and suppliers the same even if they were non-genuine.
Well, it was about 45,000km running from that, and even if i stepped on the clutch pedal to the full, I couldn't completely run out of power, and it became difficult for me to get a gear shift.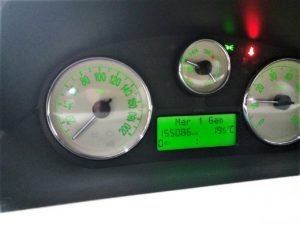 MY2004 Lancia Ypsilon ZLA843 Left-Hand Drive 5MT Mileage 155,000km
Since the hydraulic parts that had trouble last time were reassembled the old parts and used to date, we renewed the hydraulic cylinder which is relatively easy to approach.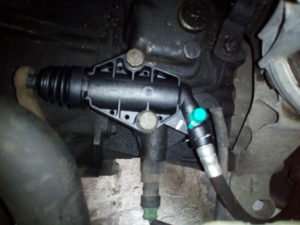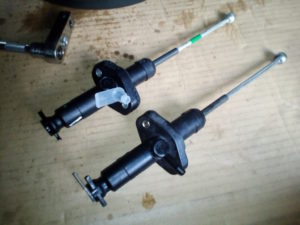 However, there was no improvement in the feeling of the clutch, and the possibility of defective clutch body (diaphragm spring wear) was increased.
The Ypsilon clutch, which was assembled five years ago, is a non-genuine one made by Valeo.By the way, genuine parts are also made by Valeo.The appearance is not seen difference other than the presence or absence of laser engraving of the genuine part number, but I was assembled with confidence, but what state is it?
When the transmission is left, the engine is held only at one right mount, so an engine hanger is installed to prevent inclination.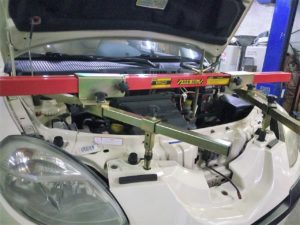 This time I made a hook for reliable work.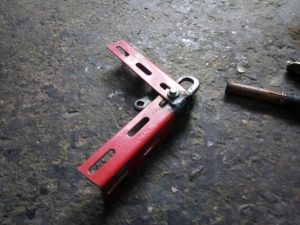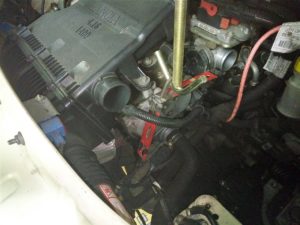 The attachment is worked with the load to stabilize the transmission which does not have a flat part on the lower surface.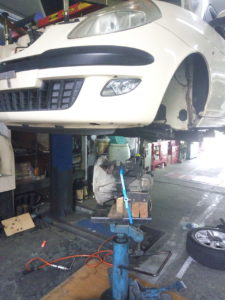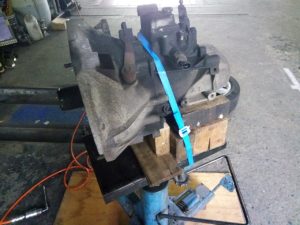 When I looked at the clutch disc that appeared, many of the diaphragm spring tips were lost.It is strange that the clutch was cut by this.
The tip of the spring was wear, not folding.There is a trace of discoloration at a high temperature.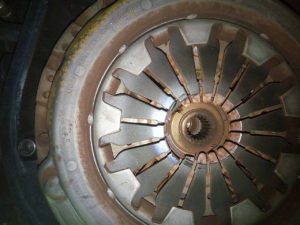 This time I assembled genuine parts, but the size of the thrust bearing has a small impression compared to the engine.
How was the clutch feel after delivery?I felt that there was moderation in the connection than the last overhaul.