Maruyama molybdenum base power, an oil additive containing molybdenum disulfide, which has been very popular among those who have tried it.
In January of this year, a sample was stirred by adding a base power EX250C to engine oil (MOTUL H-Tech 100Plus 5W30) with a specified amount of 5%, and the same engine oil with a 5% molybdenum disulfide additive. We looked at the difference between the samples that were added and stirred.
5% added to the engine oil, and it was set to stand for 10 days by stirring.At first glance, I think that both are well distributed.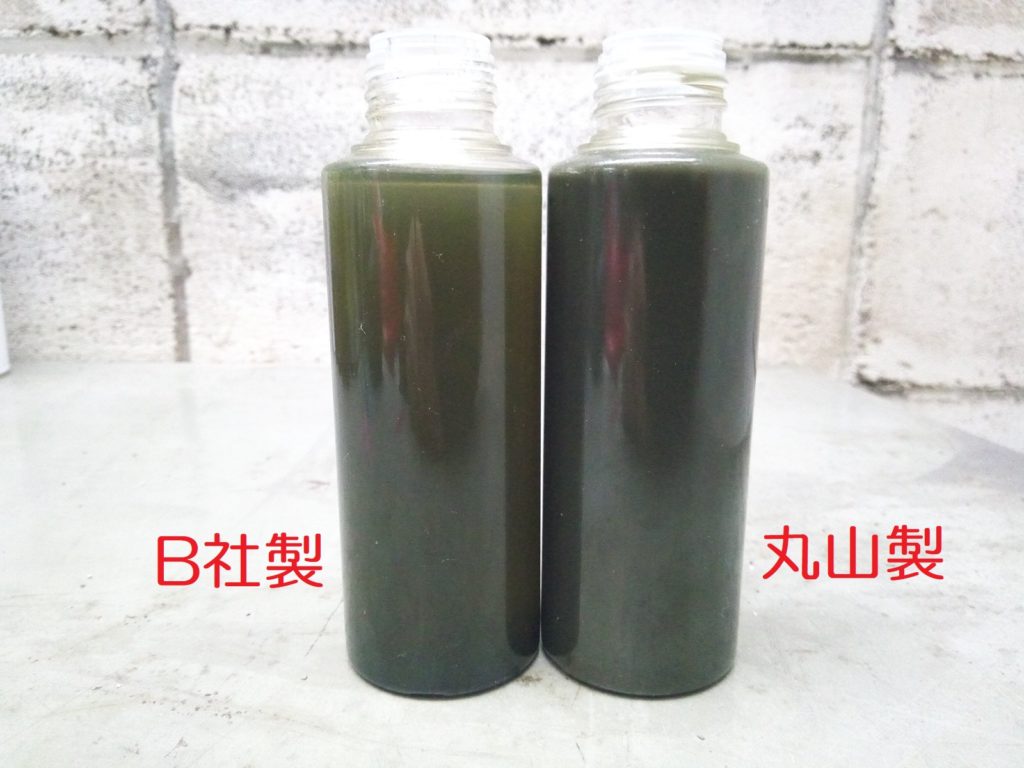 It is obvious when the light is applied from the back.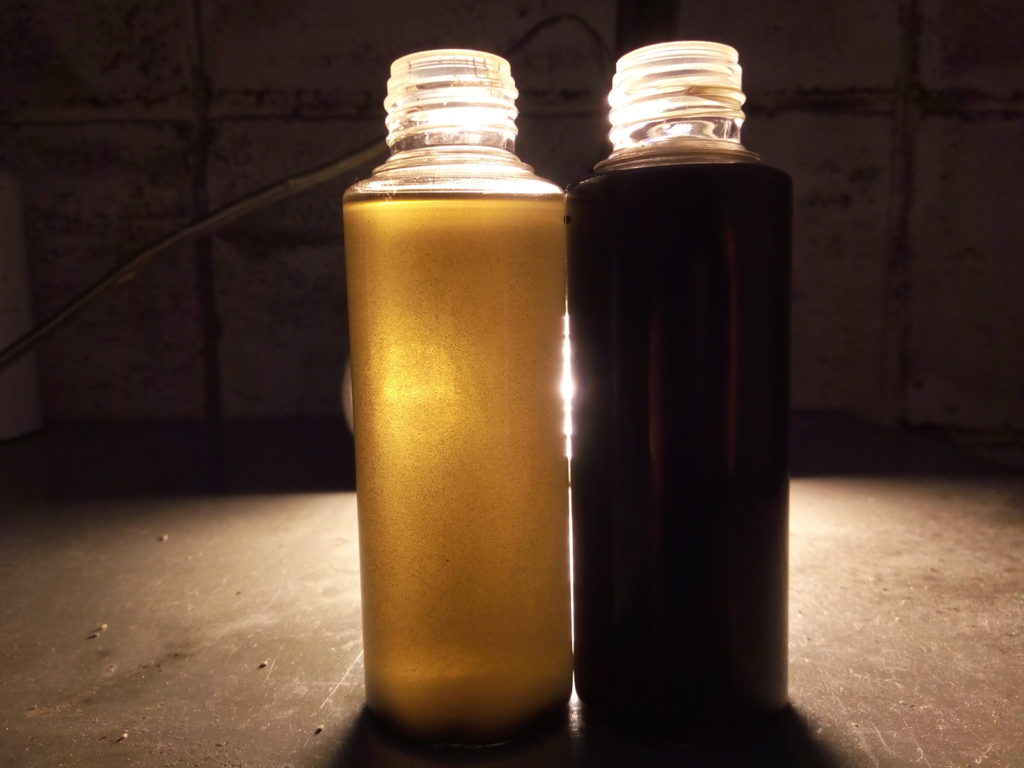 Molybdenum disulfide is cohesive and clearly visible by other companies.This size will not pass through the oil filter.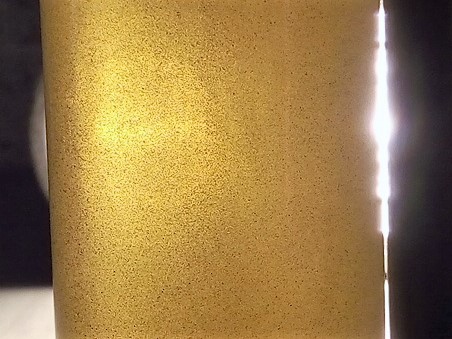 After about eight months, without even applying the lighting from the back, other companies can see that the molybdenum disulfide particles are completely deposited and deposited, and the engine oil is completely transparent.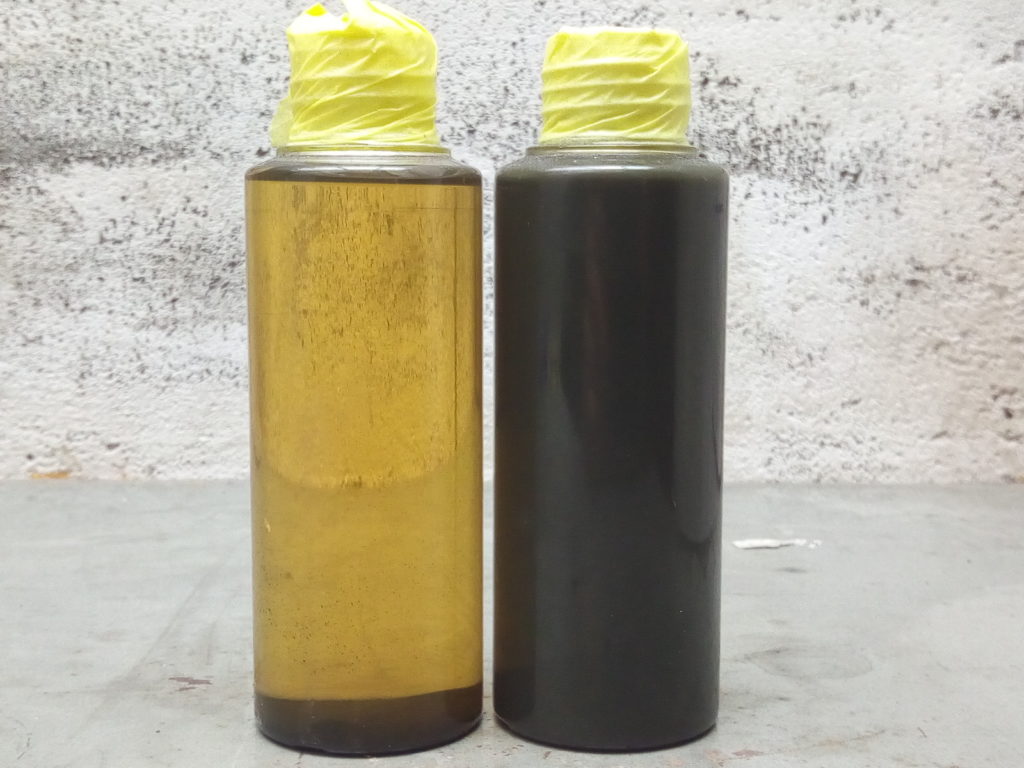 This calming state was the image of my molybdenum disulfide additive for engine oil.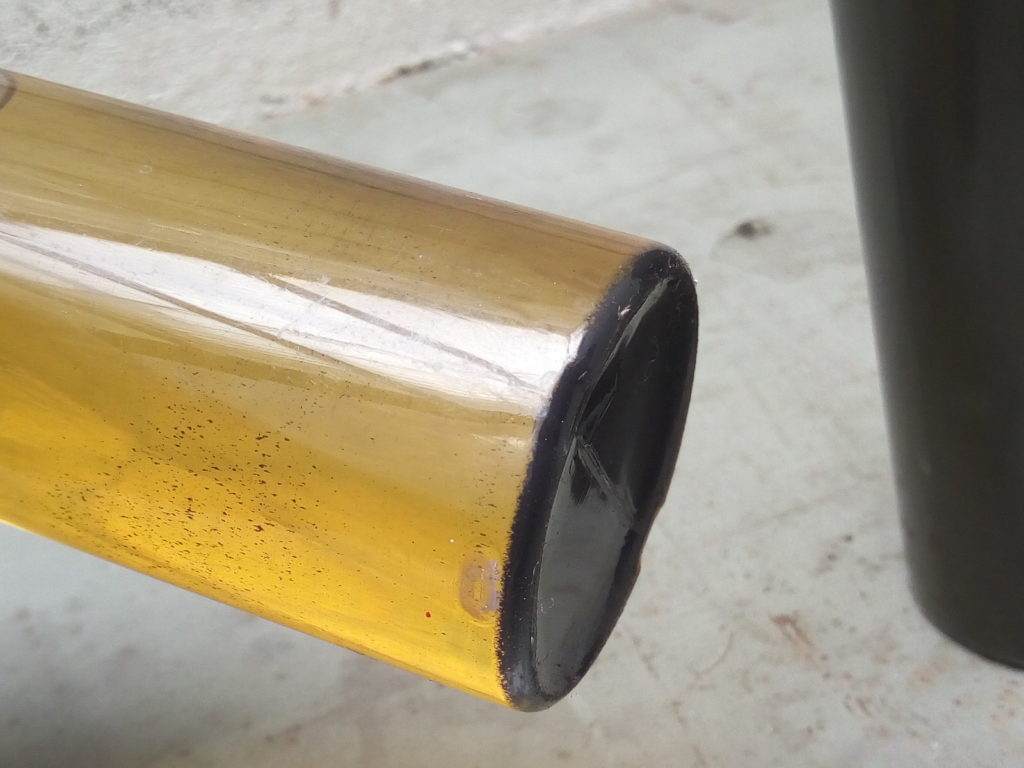 Since it is molybdenum disulfide with a specific gravity difference of more than five times from engine oil, it is natural to settle.
Maruyama molybdenum base power, on the other hand, once stirred, remains dispersed and does not sink at all.According to the supplier's story, the distributed state remains the same even after many years.
Molybdenum disulfide is generally greased.Grease has a high viscosity and is easy to maintain dispersion compared to oil once mixed uniformly.
Molybdenum disulfide itself is a very good property, but in order to exert its effect, it is necessary to introduce it one after another into the small gap where oil is wide.
The average particle size is very small (we investigated the particle size distribution and had a large peak at 0.09 micrometers), and The Maruyama molybdenum-based power, which is uniformly mixed with engine oil and never deposited, is excellent.
Dispersants with high affinity for both engine oil and molybdenum disulfide may be used.We believe that the dispersant molecules of the company's secret surround the molybdenum disulfide particles, and form a colloidal state that does not aggregate at a distance from adjacent particles.
It can be said that it can be used with confidence not only for cars that are always running and aging cars, but also for cars that are not frequently equipped with engines.
Maruyama Molybdenum FAQ (FAQs)
Where can I buy Maruyama Molybdenum Base Power? Please order from the form below.Business sales are not possible.
Maruyama Molybdenum Base Power Order Form