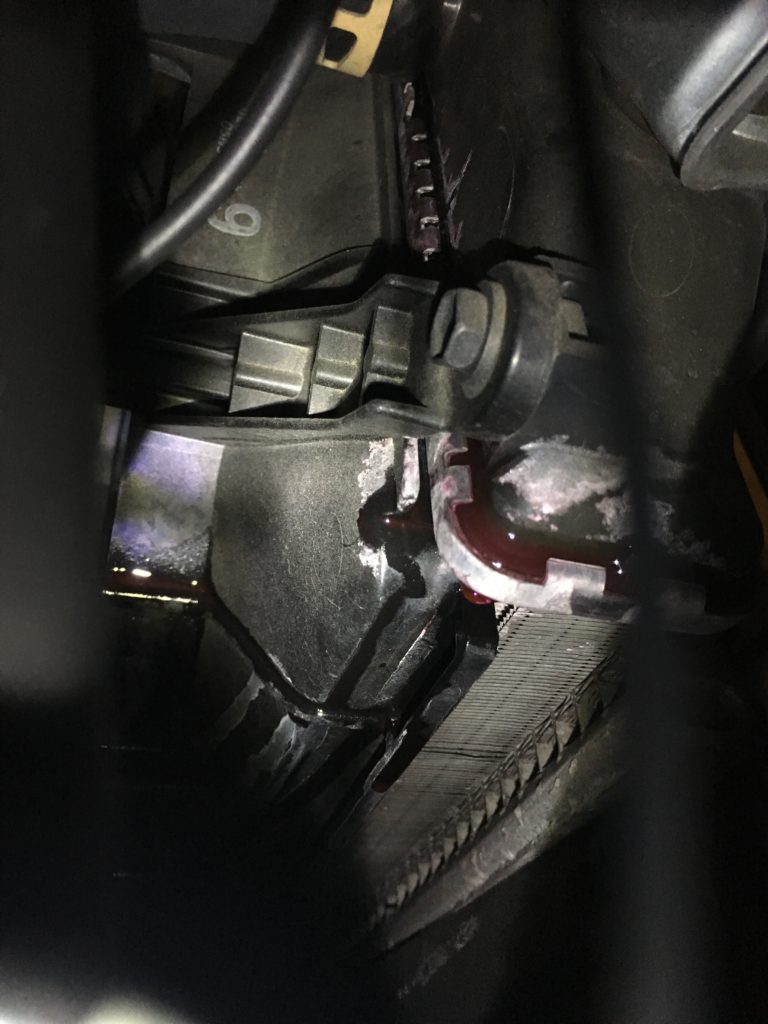 Coolant leak.
Especially at the turn of the season, there are many troubles in the car.
When Daihatsu Esse customers came to the store with an engine oil change, they felt a slight coolant smell in the hood.The source of the smell was a white hair-like streak that entered the engine side of the radiator upper tank, a horizontal letter about 5 cm long.
MY2007 DBA-L235S KF-VE 4AT Mileage 100,000km
In Daihatsu mini-vehicles equipped with previous generation EF engines, the problem of radiators that did not feel so much is clearly more frequent than in place of the next-generation KF engine.
It is a light car of the age that uses a lot of nerve for engine cooling system maintenance, such as changing radiator fan motors and water pumps and extended warranty.
Esse owner: "Radiators are all right.」
For the reasons I mentioned above, please pay particular attention to the amount of coolant and the smell of odors.It was said.
Takeshi: "Maybe it's dangerous here.It is a coolant leak that I do not understand very much now, but please be careful enough.」
And a few days after I came back,
"It's a leak from the top of the radiator just as I said.」
And, i contacted with the photograph at the beginning of the appearance that the coolant leaks violently.
I thought the symptoms would progress a little more slowly, but the crack of the radiator seems to have been suddener than I imagined.
It is a radiator that became dew by removing the front bumper and left headlights.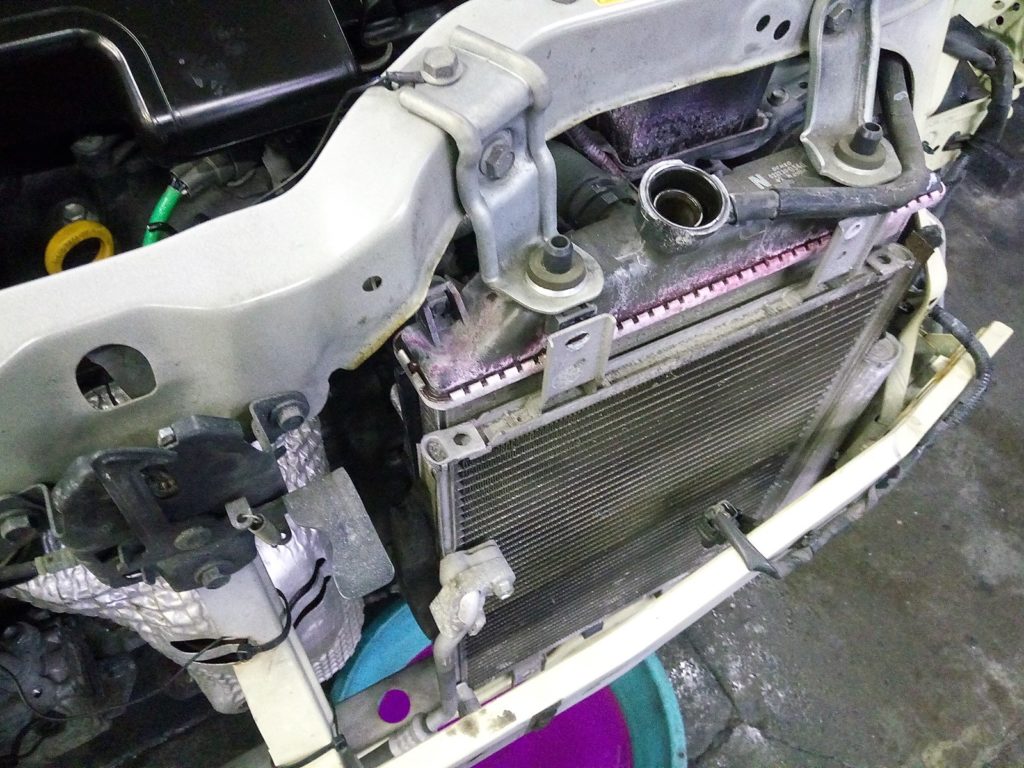 The space to remove only the radiator without leaving the pipe of the cooler condenser was secured at the last minute.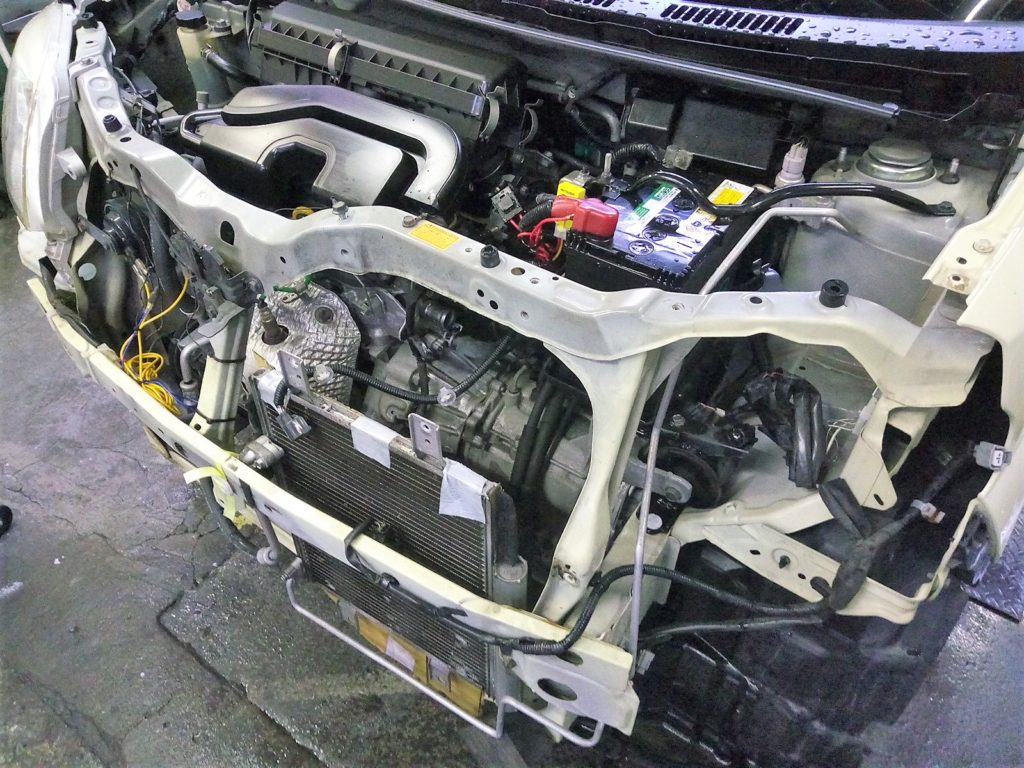 When I observed the radiator I took out, the slight white line I saw the other day spread wide and sideways, and it was a clear crack.