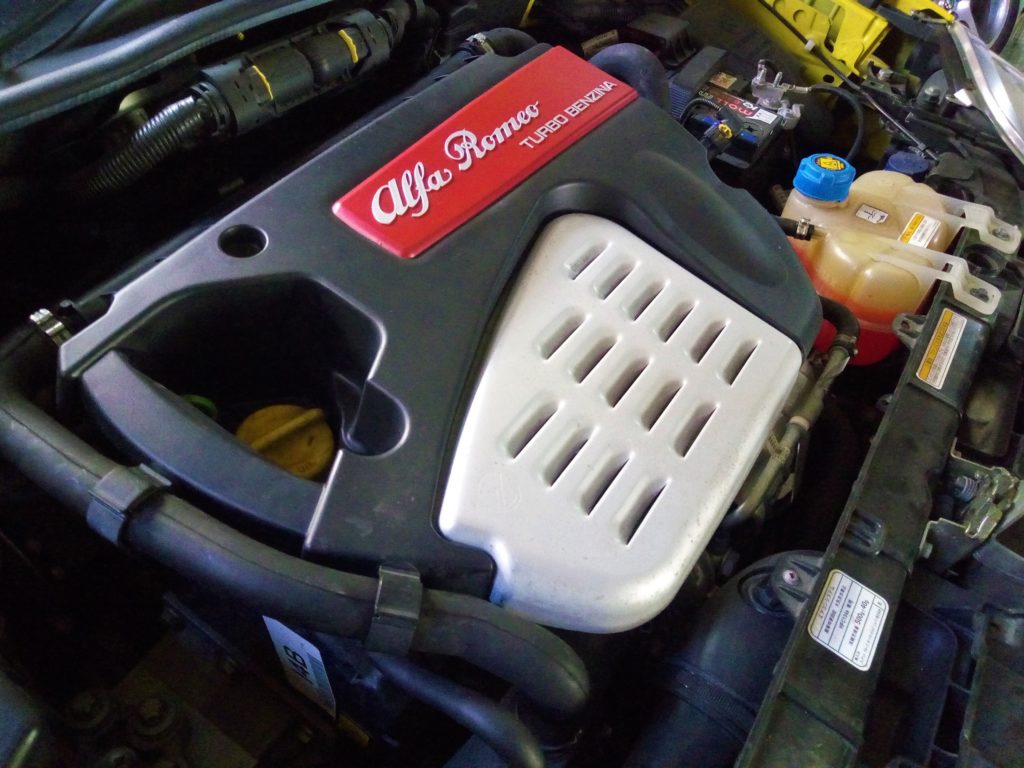 Corsa Yellow of Imora Limited Version.
When she bought this Romeo, she went to Alfa Romeo dealer for the black Mito, but she fell in love at first sight with the yellow limited car located in the rear of car showroom.
Limited to 150 Imora Limited.
MY2009 Alfa Romeo Mito 1.4 liters 199A8000 6-speed MT mileage 45,000km
This time, I carry out the second car inspection maintenance.
A few weeks before she made a reservation, I heard that Mito's performance was good, saying that the trip to and from Kyoto and Hiroshima was comfortable.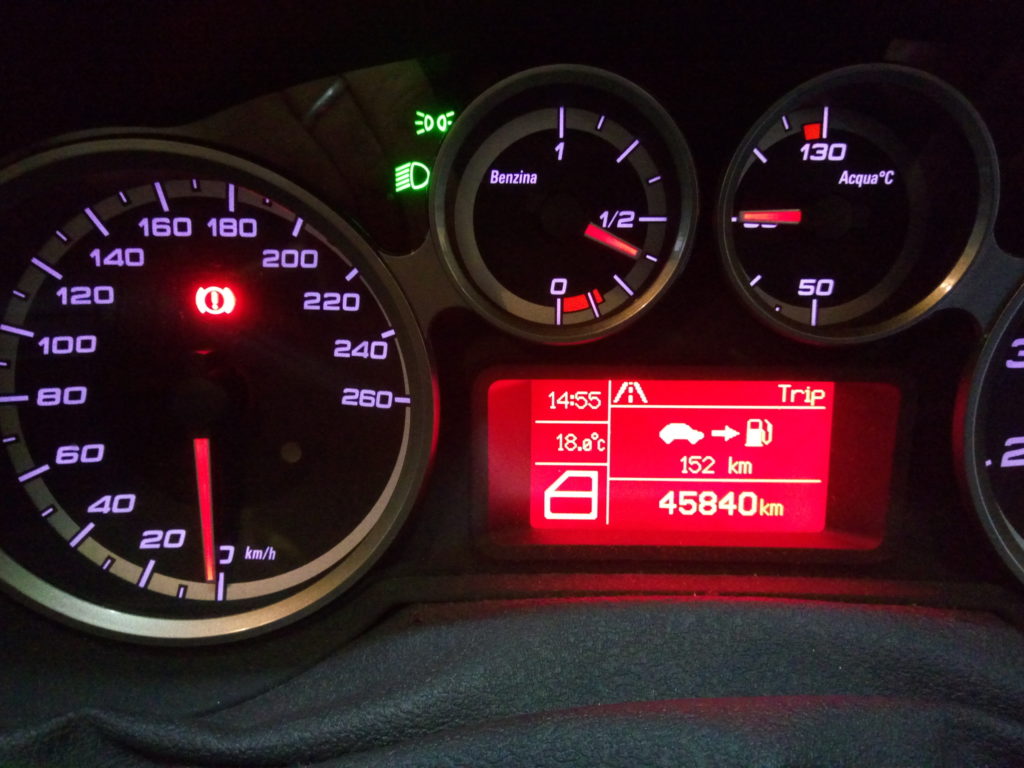 However, the owner's expression is not frightened on the day of the deposit.
"I was telling you how good it was, but in fact, just before I came here, I heard a great sound from the left front…"
Get the steering wheel immediately and the passenger is in the passenger seat.However, the sound of the previous time seems to have stopped.
It was three years ago and a year ago when I first saw it.The owner said that the appearance of the mechanic who was in a hurry that a piece of iron of about 10 centimeters fell while driving at the time of the car inspection in another place remains in the impression.
"It's like I was saying spring somehow…"
When I looked at the maintenance record while thinking that it was not true, there was a history of replacing the right front coil spring.
The left will be the same.The coil spring at the back of the left front tire was damaged about a quarter of the same as four years ago, and the sections were not found nearby.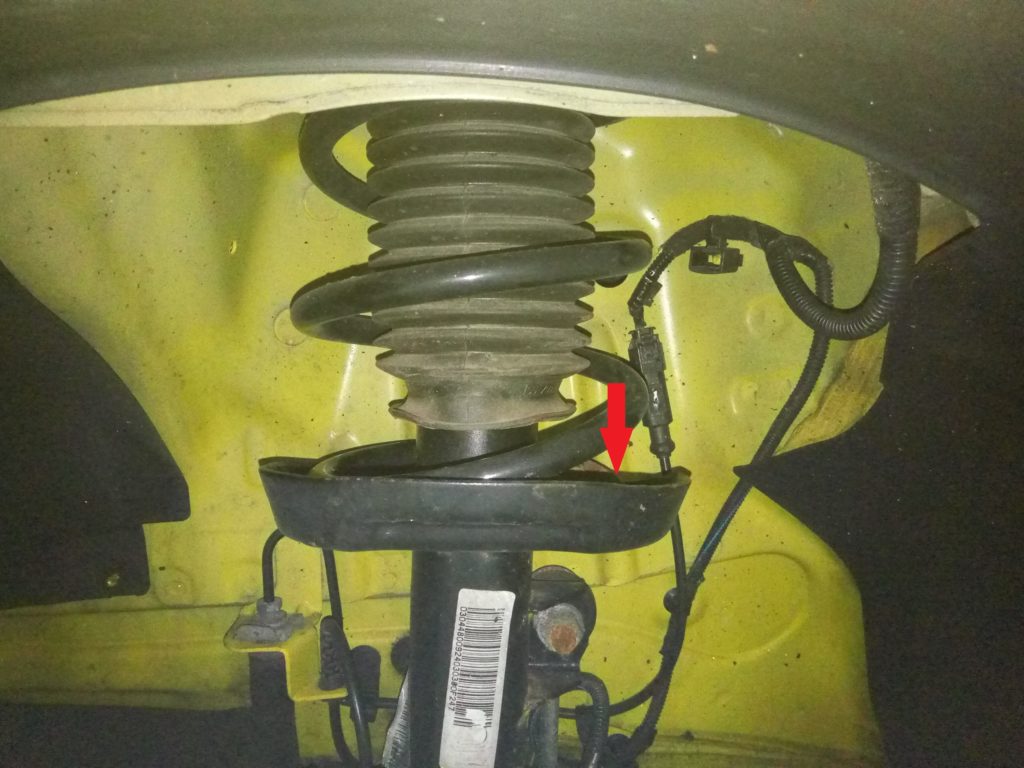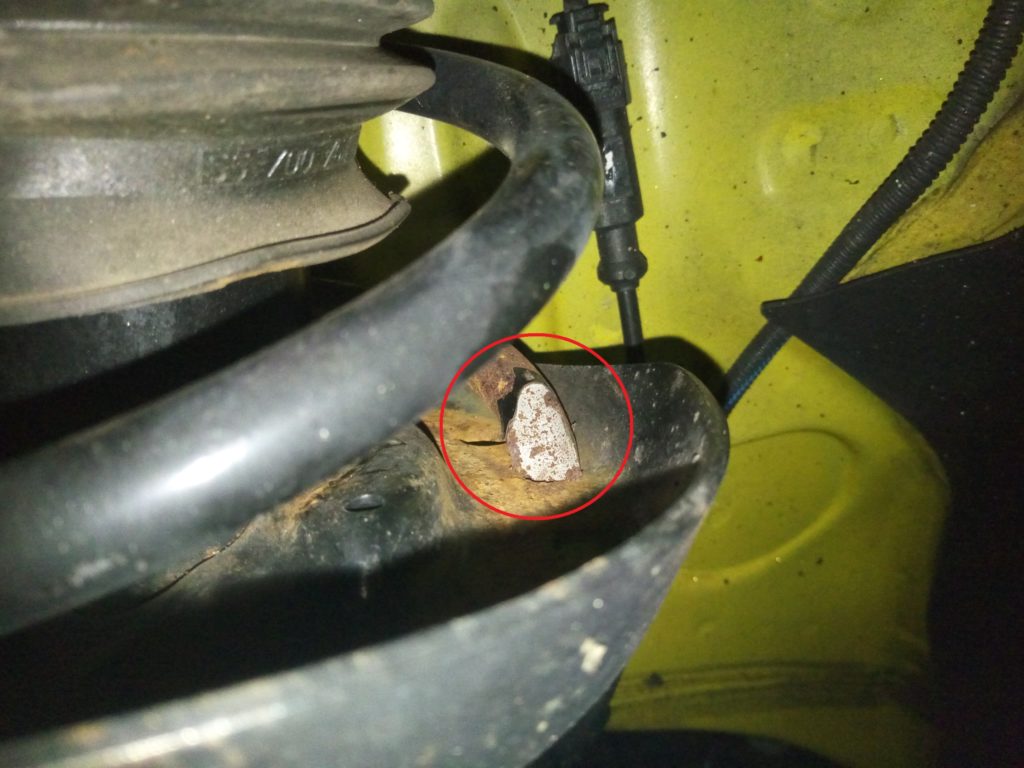 It is the first time to see the case that the coil spring leads to the breakage though it is said that it was traveling in the snow melting agent spraying area at that time, and it is corrosion in its own way.
Replace the coil spring built into the front strut.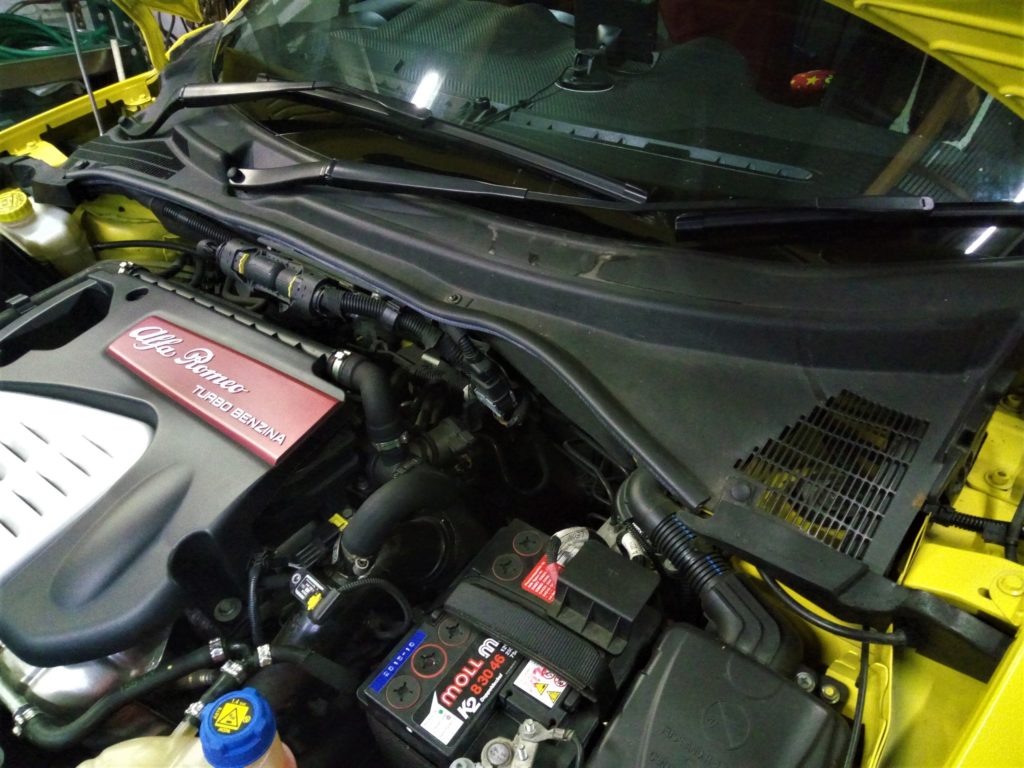 Remove the wiper arm to approach the upper mount under the cowl top panel.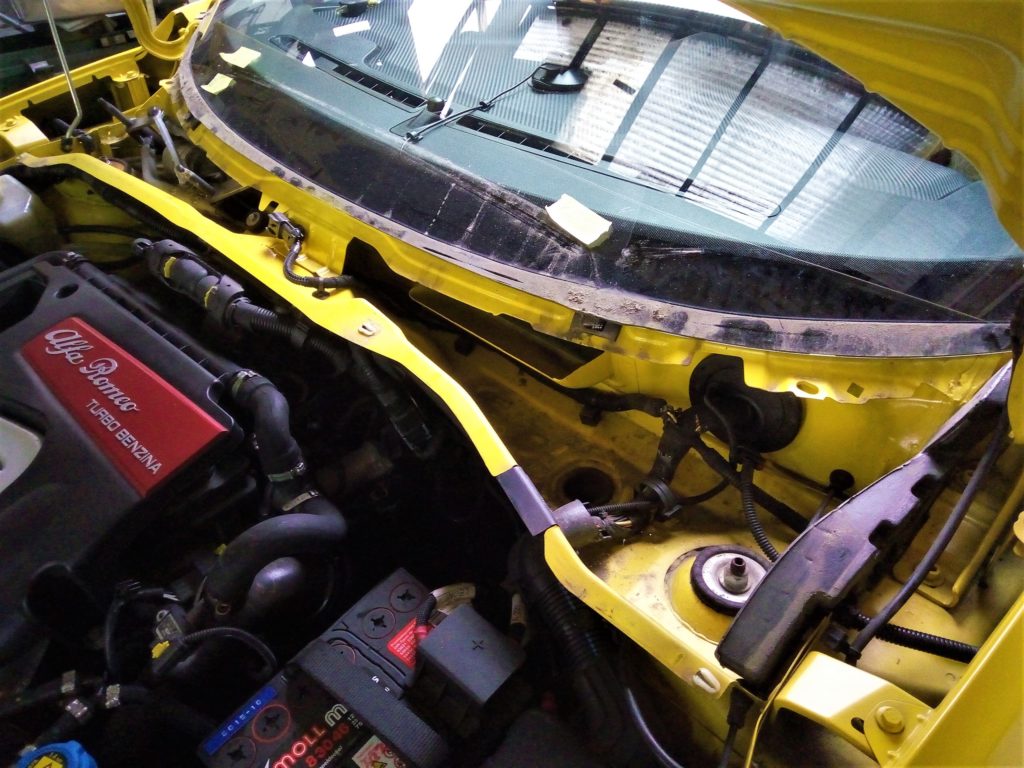 Because it is a shock absorber of the type that the piston rod shrinks without load, it was necessary to compress the coil spring considerably.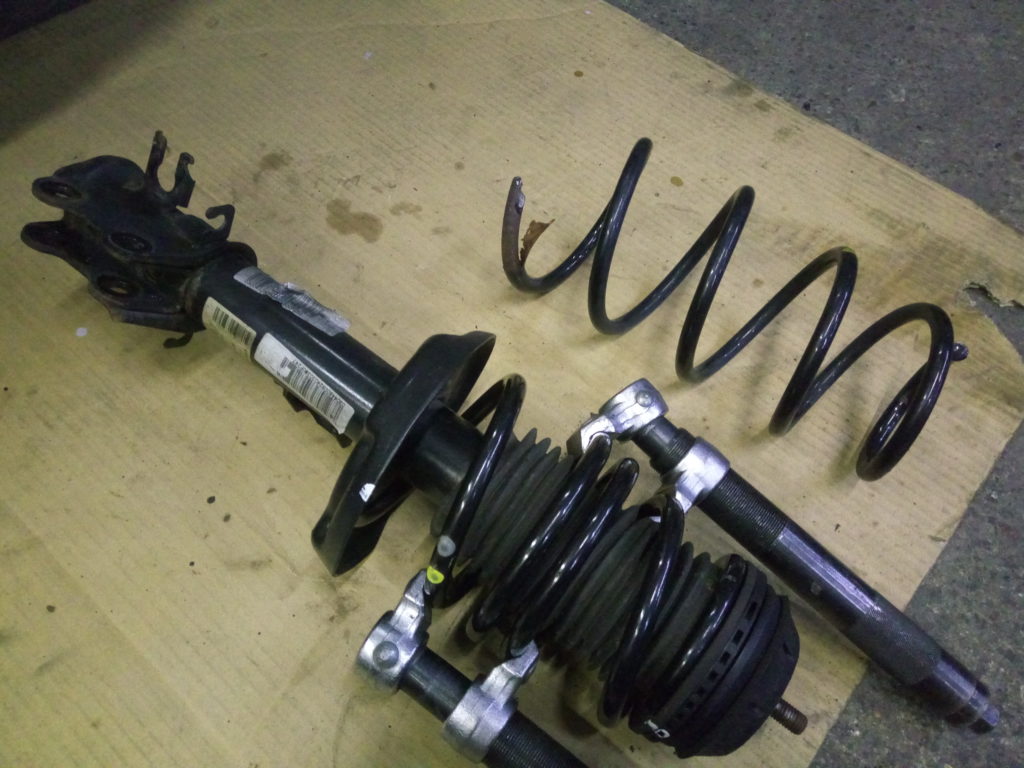 When the coil spring of normal length was incorporated and commissioned, the hard ride comfort which I thought was the fault of the tire of the low flatness up to now was considerably relaxed.Metal fatigue may have been around for a long time.
The same type of suspension-mounted car is required to be inspected.