The material of the lens of the headlight becomes the resin (polycarbonate) mainstream from the glass, and the yellowing of aging is very anxious.
The reason is that the whole car looks old only by the headlight clouding though the deterioration is small compared to the painting of the body and the institution.
Cloudy is mainly yellowing of resin caused by ultraviolet rays.The type that the thick coating layer begins to peel off requires patience because it takes time to process under, but many resin lens headlights are generally noticeable in a short time.
Note) Cracks inside the resin lens may or those that are white and cloudy from the inside may not be as good as you thought.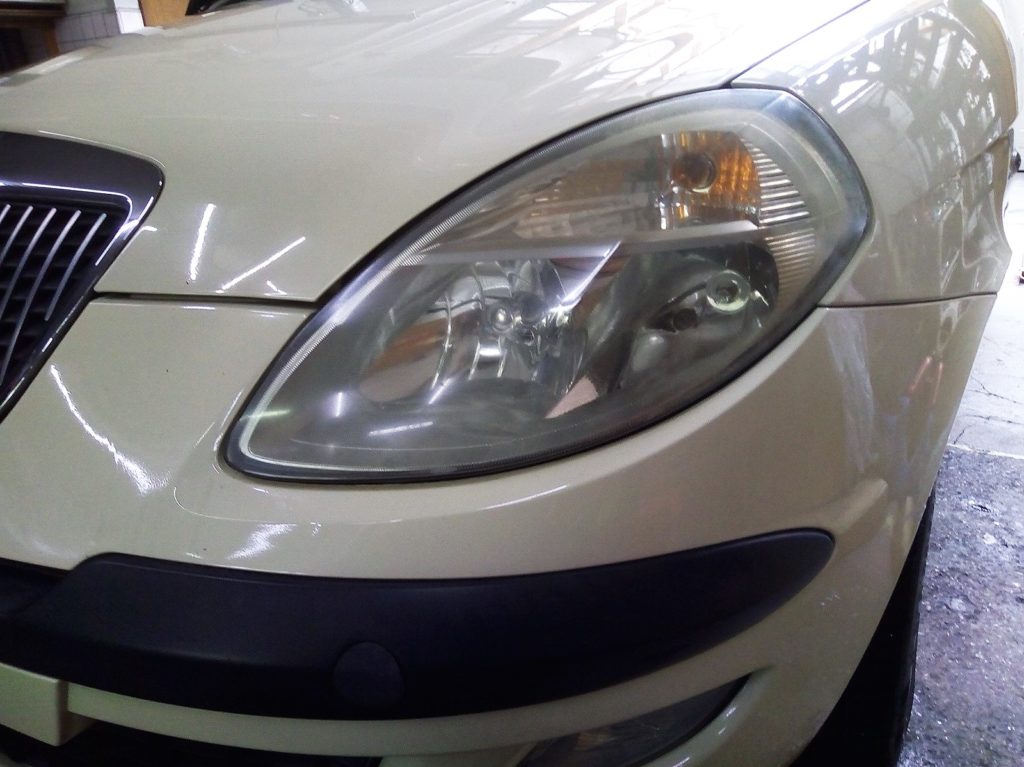 Headlight lens discolored to light brown like this.
First of all, water is sharpened with water-resistant paper of 1500.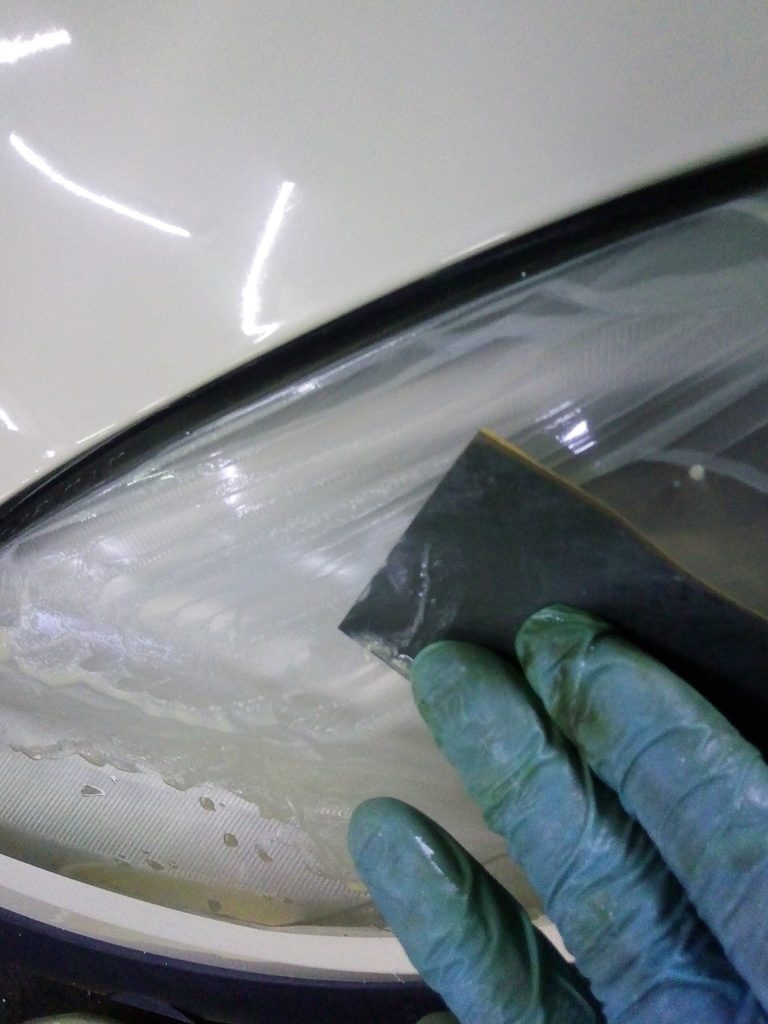 At first, the sharpening juice is brown, but the whole is continued to sharpen evenly until it turns white.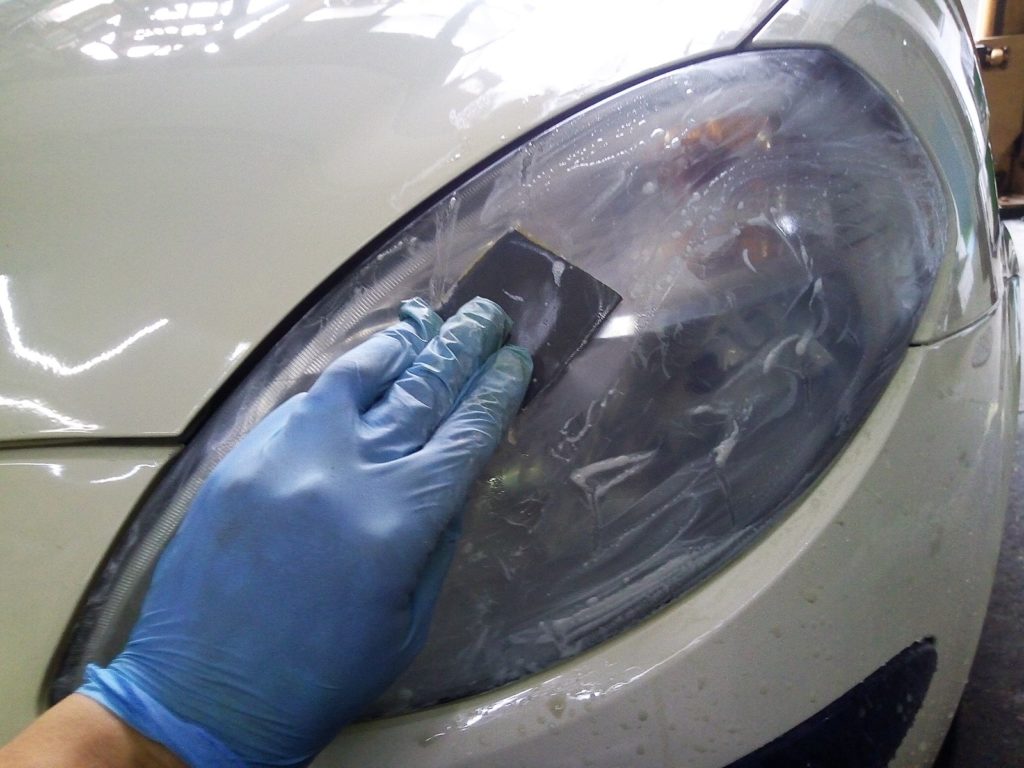 Because this rough sharpening affects the finish, work is carried out carefully while curing so that the body is not scratched, such as towards the end of the lens.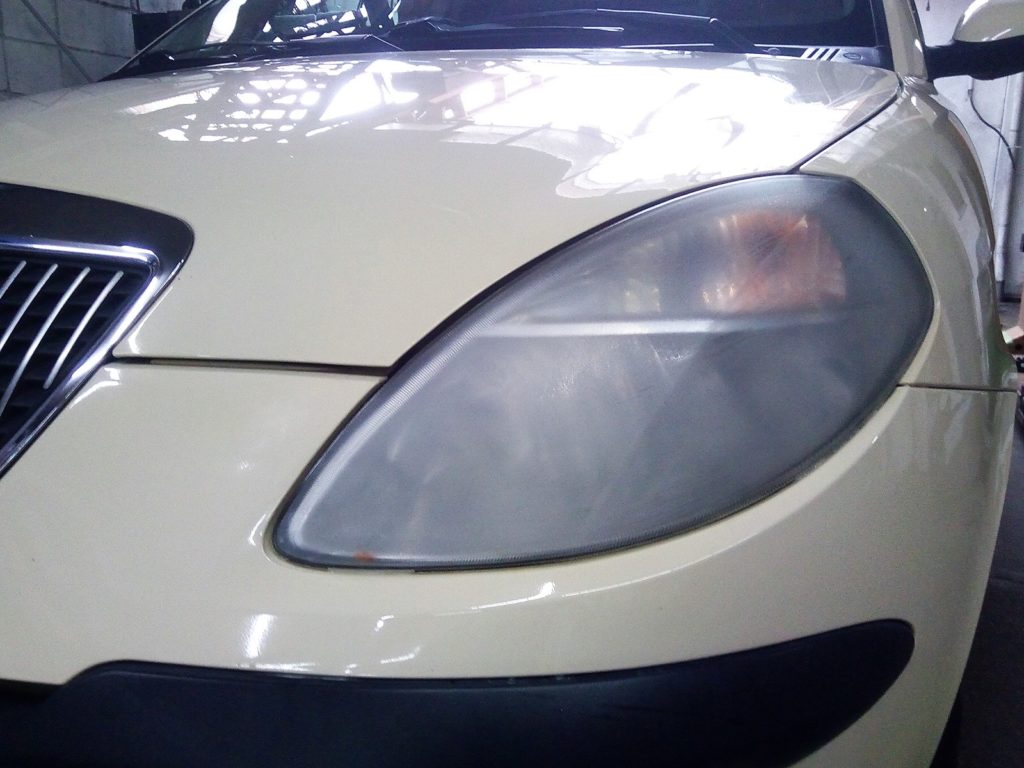 When the rough sharpening is finished and dried, it becomes white and uniformly cloudy like this.
From here, we use abrasives.It is a compound of 8000 for repair paint skin adjustment with excellent cutting force.Because it is an image that scrapes off with a razor rather than polishing, a beautiful glossy surface appears immediately after applying a towel buff and rotating it.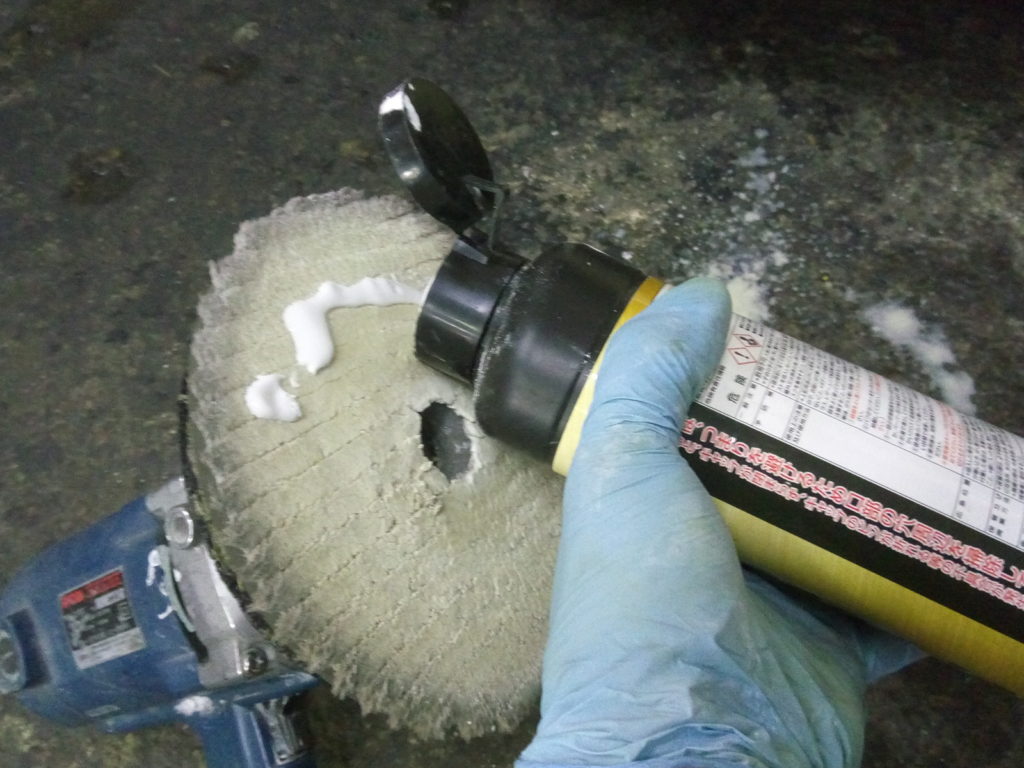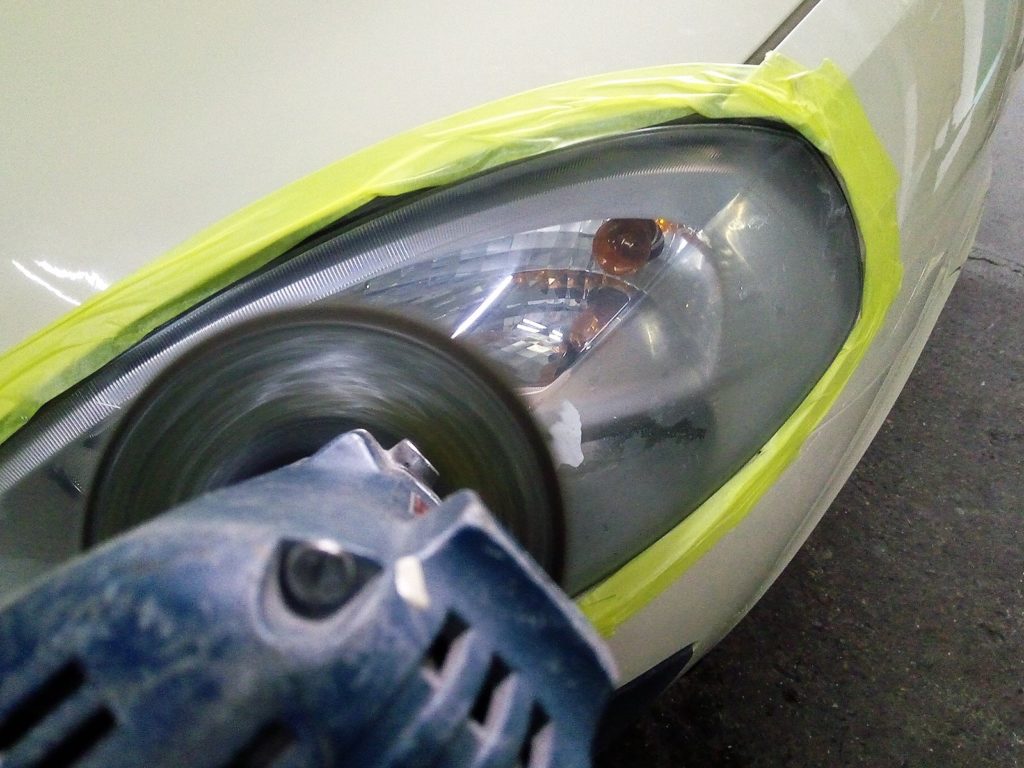 After compounding on the right side, the left is unprocessed.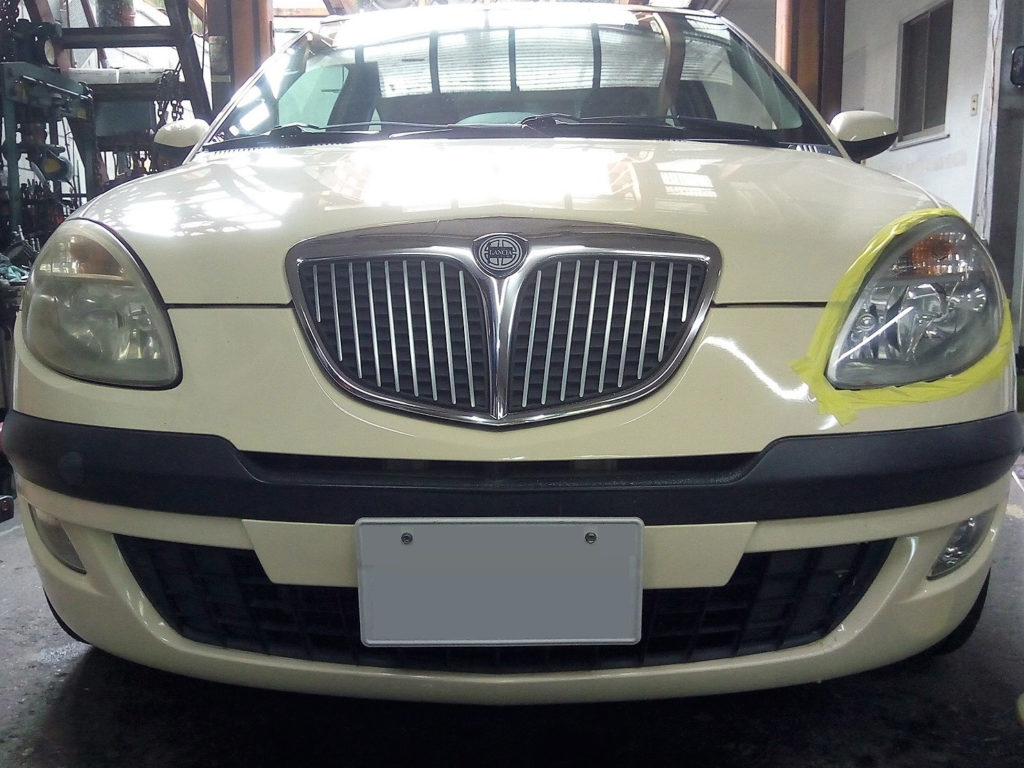 Finally, the surface is prepared and completed with a special coating agent.Five years of age has been rejuvenated.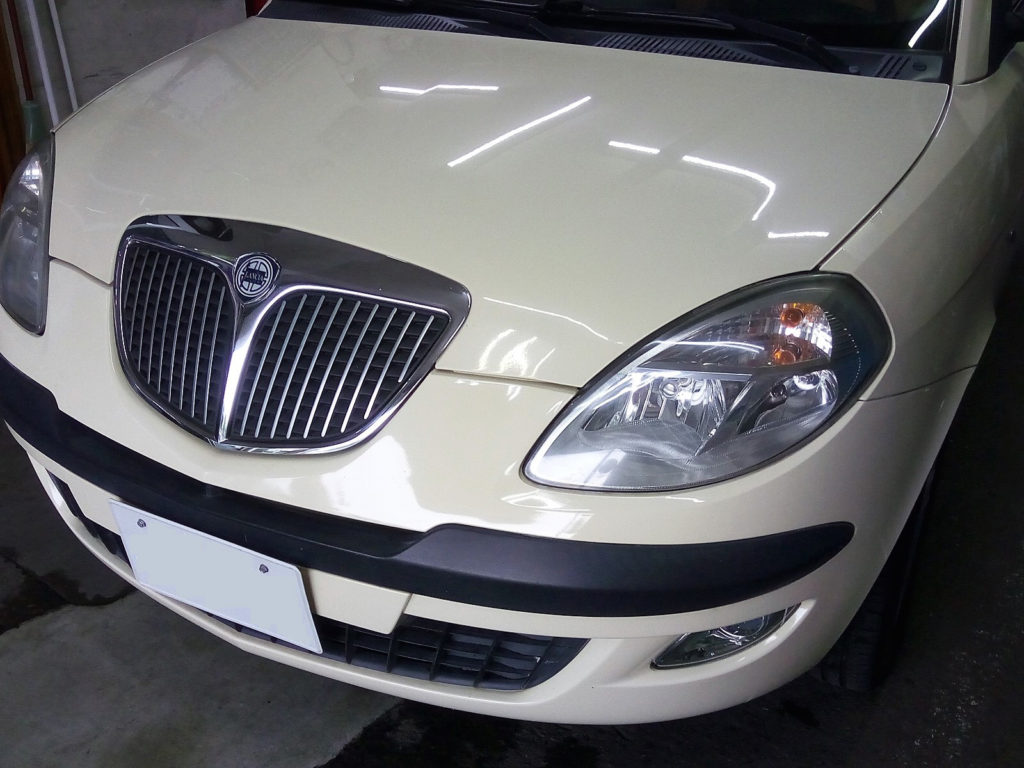 The coating agent used is here.It is easy construction, and depending on the conditions, the effect lasts for more than six months.