It is a consultation about the engine failure of the foreign car.Thank you for your inquiry.
How do you do.
Let me consult about my Alfa Romeo 156TS.
The symptom is oil leakage from the side of the cam cover, but I had asked the shop(that had been taken care of for many years) to replace cam-cover-gasket, it leaks from all around of the cam-cover edge. when I look at the screw of the cam cover, it is quite loose, The oil fell to the plug hole.
I don't know the tightening torque, but I tried to tighten it.I looked at the situation for a while, but it seems to have become better than before, and it hung occasionally from the front side of the left hand which saw the car from the front, and the top of the compressor.Measures or, if possible, I bring my car to you. I also buy a new packing.
And, the oil is Mobile's 5W40.
Is it due to oil?
Regards.
We look at the contents of your question and think that you are in a very trouble.
First of all, if it is for a four-cycle gasoline engine, there will be no large amount of leakage due to the brand and oil type of engine oil.
If it looks like it's leaking from the cam cover, i'll start by replacing the gasket, but it's already done.
The loose bolt that secures the cam cover to the cylinder head is either forgetting to tighten or undertightening.If it is tightened with the prescribed torque, it will not loosen naturally.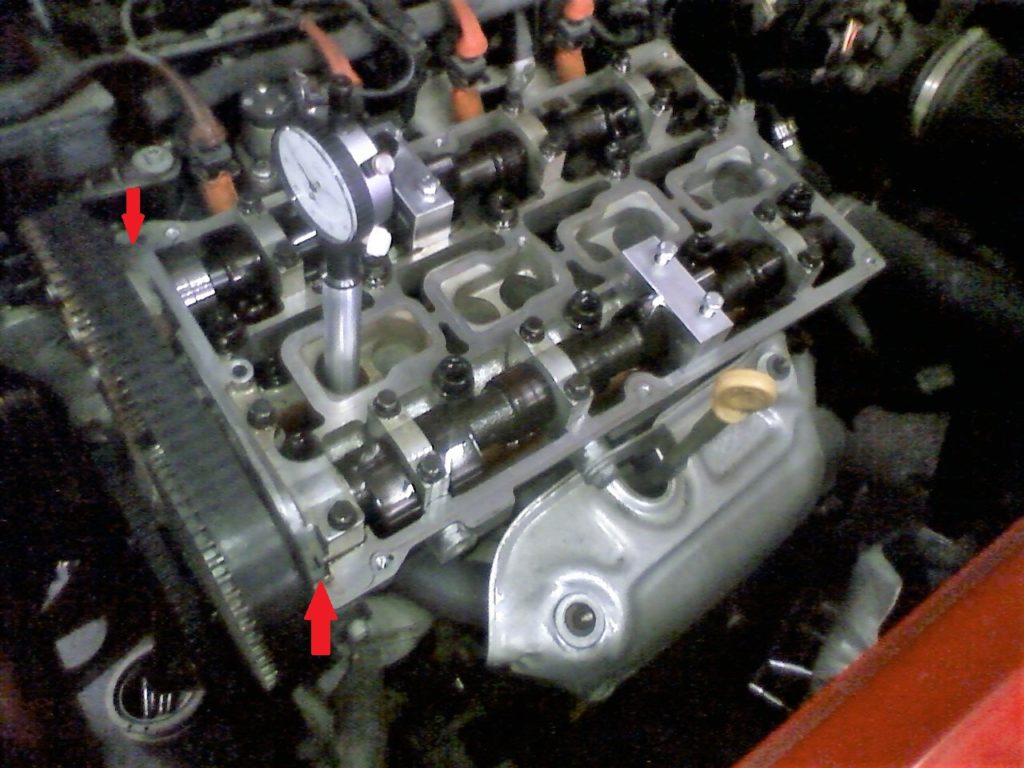 The photo shows the cam cover removed when the timing belt of the Alfa Romeo 156TS was replaced.There is a sudden rise in the packing adhesion part indicated by the red arrow, and the silicon-based liquid gasket is degreased before packing is applied, and a small amount is applied.Inadequate degreasing, insufficient liquid gasket application, or forgotten to apply, may cause trace amounts of leakage from this area.
In addition, the cam cover of the Alpha TS engine is made of resin.
It seems that sometimes it cracks by mistake at the time of detachment.I've seen damaged cam covers.The main reason is that multiple mounting bolts are not evenly tightened, but if the fixing is forcibly solved when removing the cam cover, cracks and other damage may be caused.
In any case, please consult with the shop where you replaced the cam cover packing first, and check the status of the cam cover and the condition of the packing.
We cannot accept the correction of the defect of the same place which received maintenance at another store by us.Thank you for your understanding.
We look forward to hearing from you.We will answer your simple questions for free that you can't hear anywhere.