"The tire came off and I was unable to run while driving at high speed."
I was sweaty after hearing the call.
The customer says that the wheel nut remains attached and the shaft seems to have broken at the root.
Fortunately, it was a single accident that did not involve other cars.
Although it stopped safely, He said that the flame was rising in the vicinity where the tire came off.
Tow truck sweding is a light truck made by a certain manufacturer.The damaged part was the right drive shaft (rear).
When observing the vicinity of the shaft that came off, the axle shaft bearing was crushed leaving the bearing race.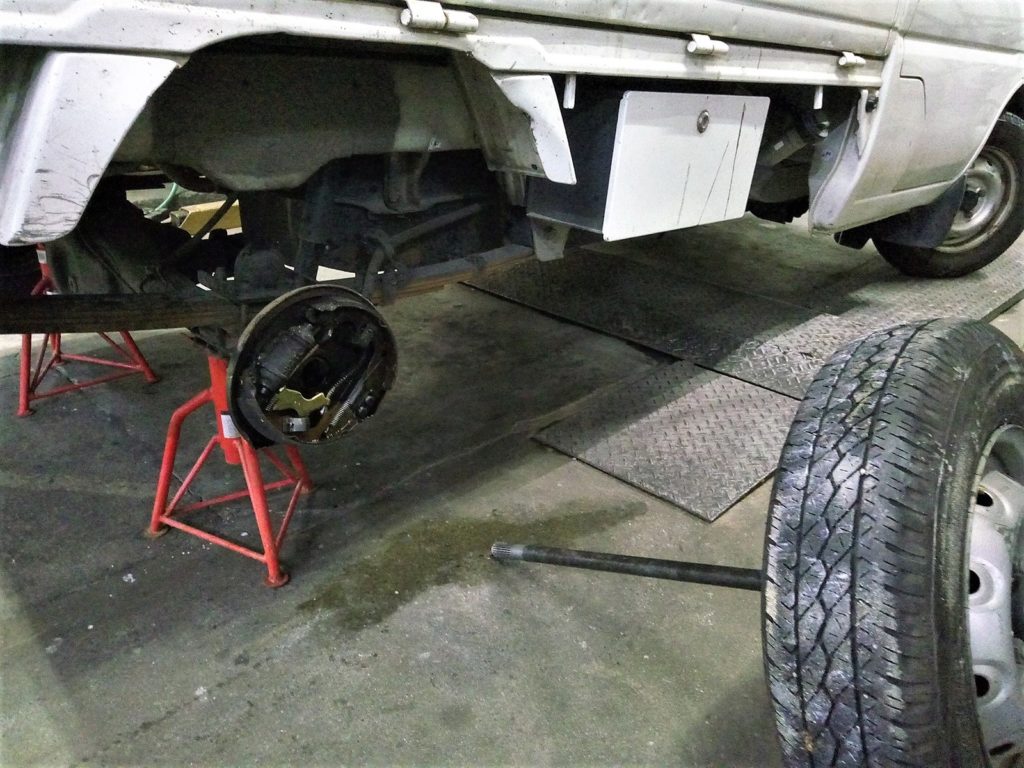 Because there was a fuel tank in the immediate vicinity, it was just before the vehicle fire.
I knew that you were doing overloading on a daily basis.
When asked to increase the leaf spring (there is a setting in the genuine parts), the leaf increase, only the vehicle height change in the loading state is reduced, but I was alerted that the load capacity does not increase, but my voice seems to have not arrived apparently.
The shaft seemed to have broken because the spline shape at the end of the axle shaft was a clean cross section.
The bearing color should have been pressed in at considerable pressure, but it was completely detached and rolled into the hosing.