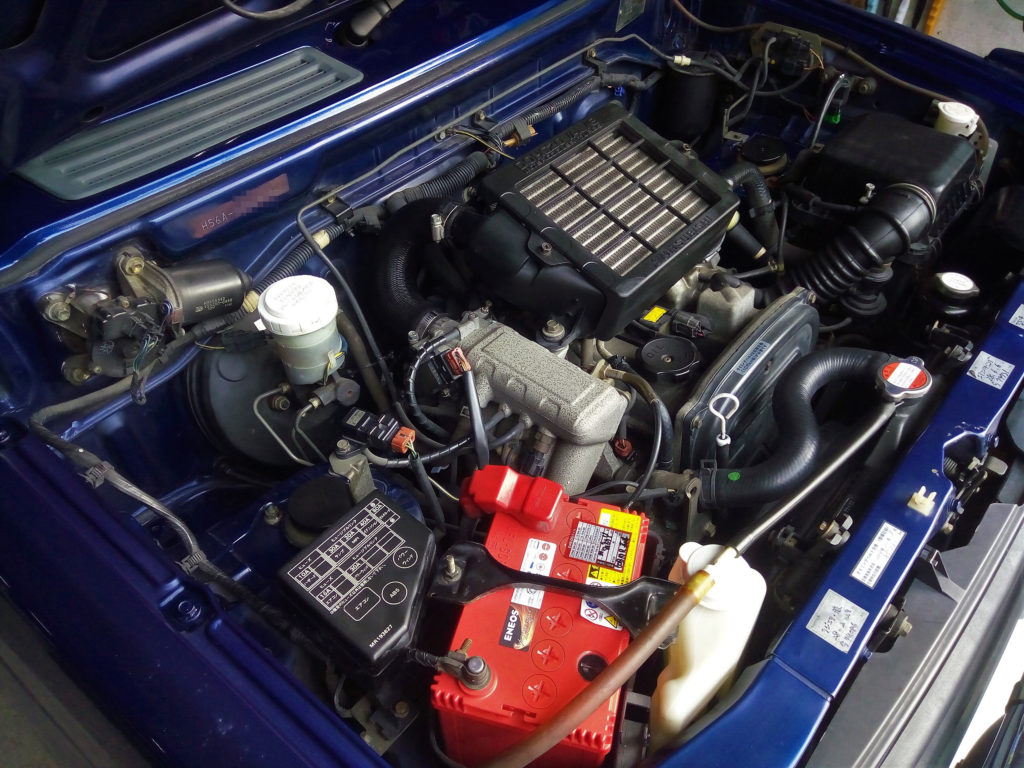 About 7 months ago, I had a consultation about buying a used car.
With short-term use of less than two years, the company wants to keep costs as low as possible.I was looking for a model called Pajero Mini, but the same model is a low-year model called 1994 model.
Rush adjuster cold noise (cataclysmic sound), automatic transmission slip and transmission failure, turbocharger malfunction …
Among them, I would like to check the corrosion of the coolant path.
The 4A30 engine is a cast iron cylinder block.Insome, in-depth coolant management can have significant corrosion inside the water-line, and partial treatment may cause uncontrollable degradation.
The customer narrowed down the candidate from the used car posted on the Web, but went to check the checkpoint, the state of the rush adjuster in a warm state already could not be confirmed, the radiator cap could not be opened, it seems that it was only a short-distance driving test.
Pajero Mini, which was purchased while leaving anxiety in the coolant system, the symptoms of coolant reduction gradually worsened.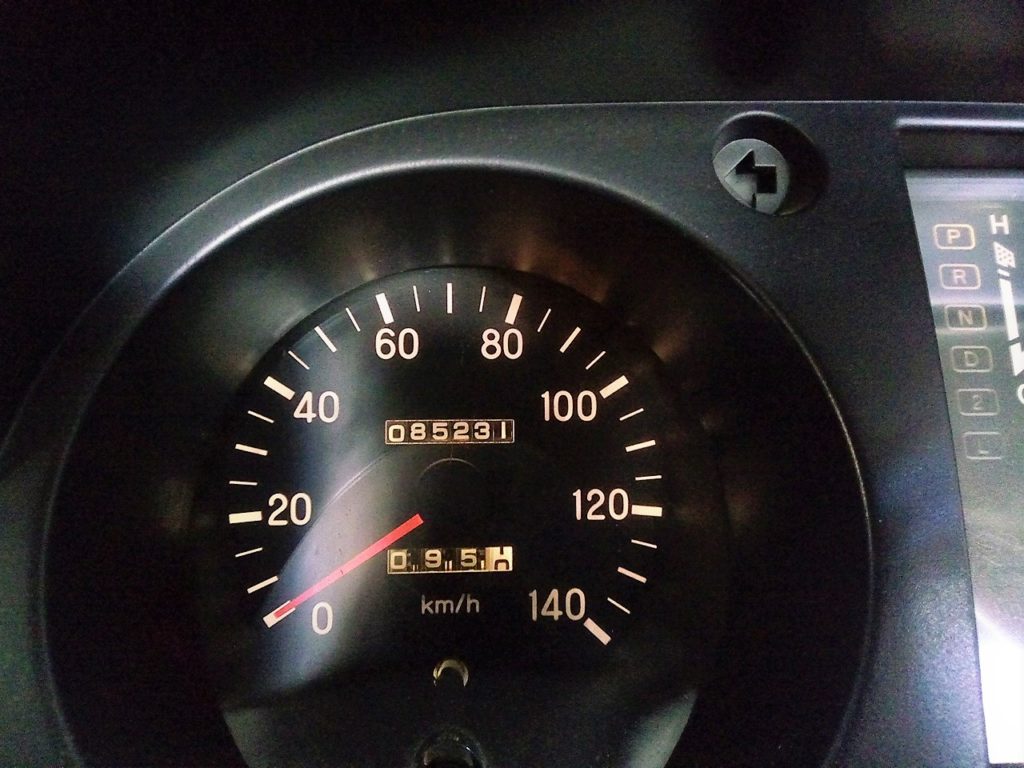 MY1995 E-H56A 4A30 Turbo AT 4WD Mileage 85,000km
At first, the chemical injected into the coolant delayed the progress of the leak, but the effect seems to have finally expired.
Looking at the underside of the engine, we could see a green coolant leak near the water pump.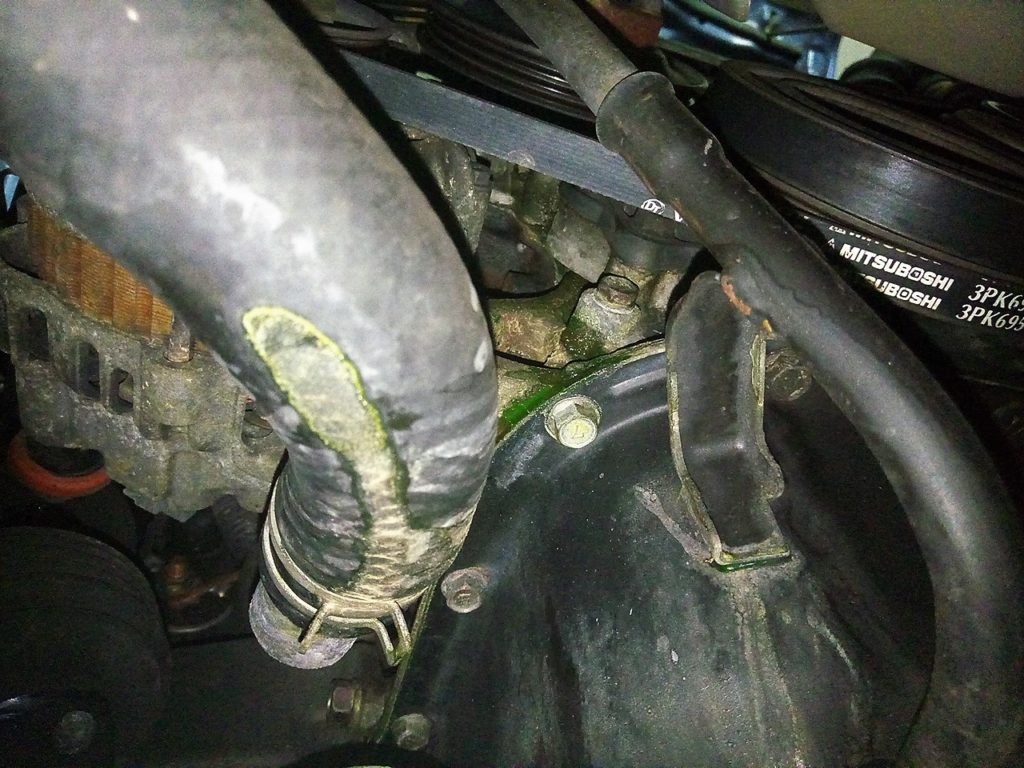 Because it is a water pump placed in the back of the timing belt cover, the timing belt is also replaced at the same time.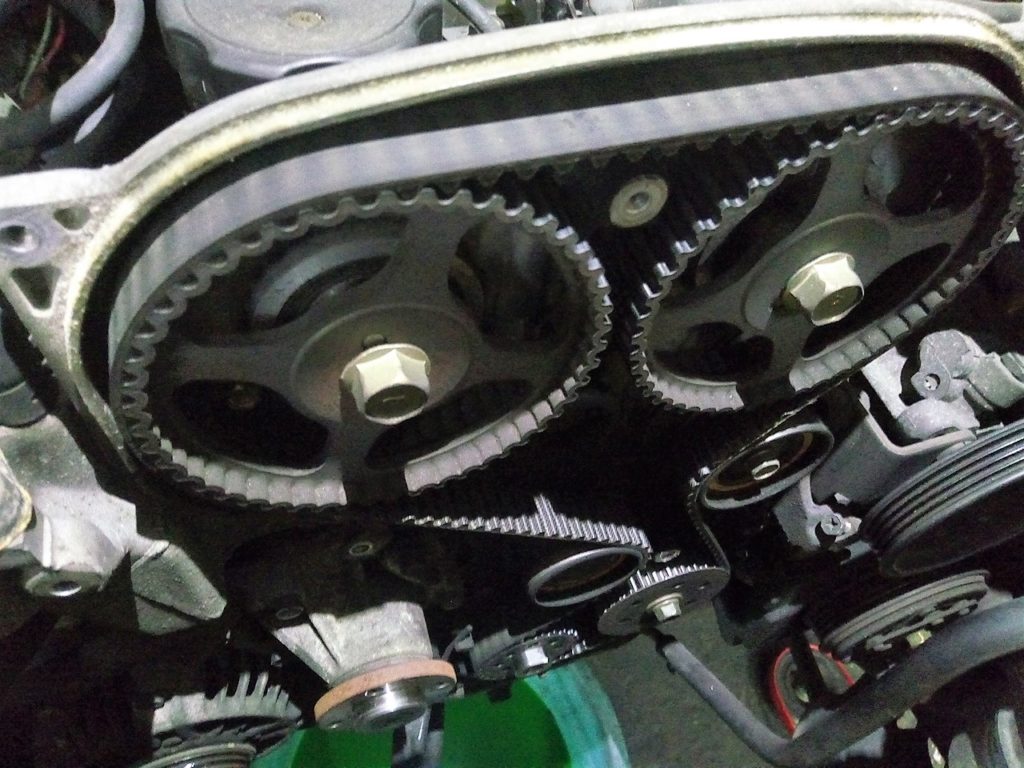 The bonding surface of the water pump is a silicon gasket.Position studs so that the paste-like silicon gasket is in close contact firmly.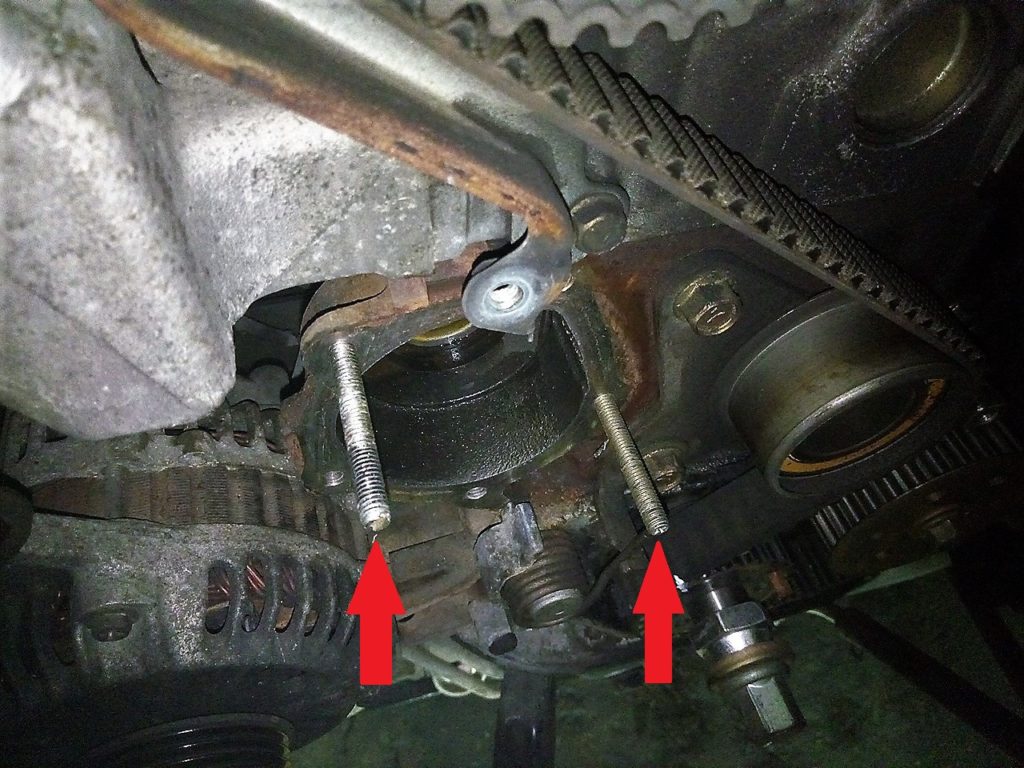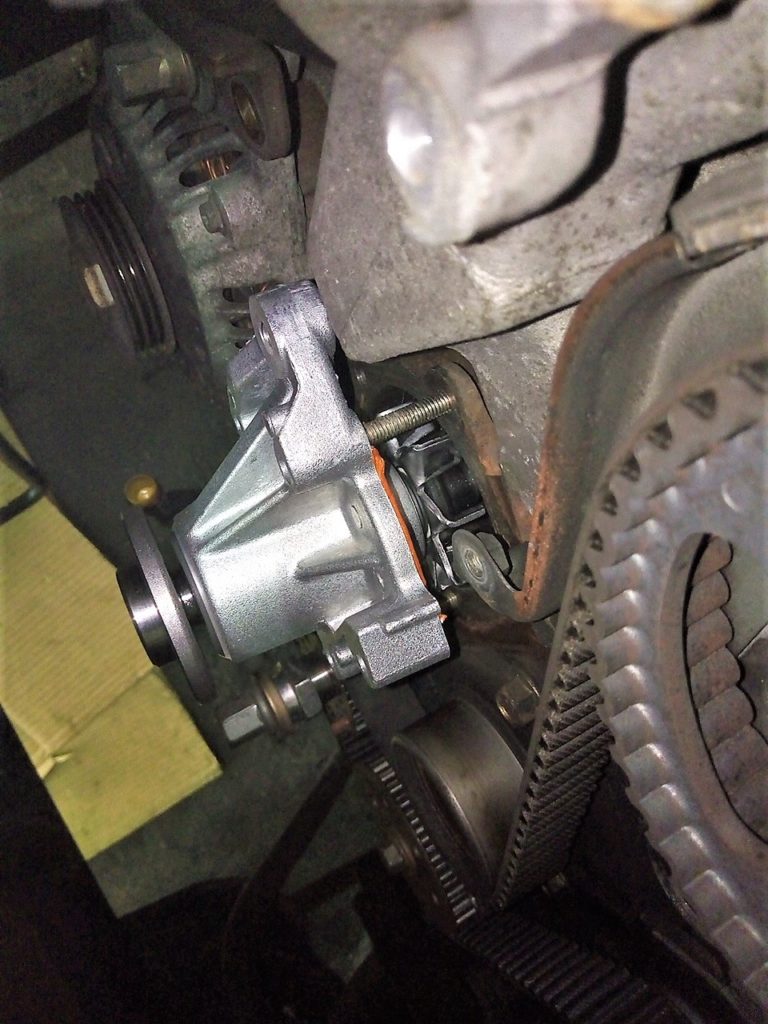 The oil seals at the center of the camshaft, crankshaft, and oil pump were also cured and the bleeding of the engine oil was seen, so we replaced it.Especially, the lip part of the camshaft seal contained a lot of radial cracks.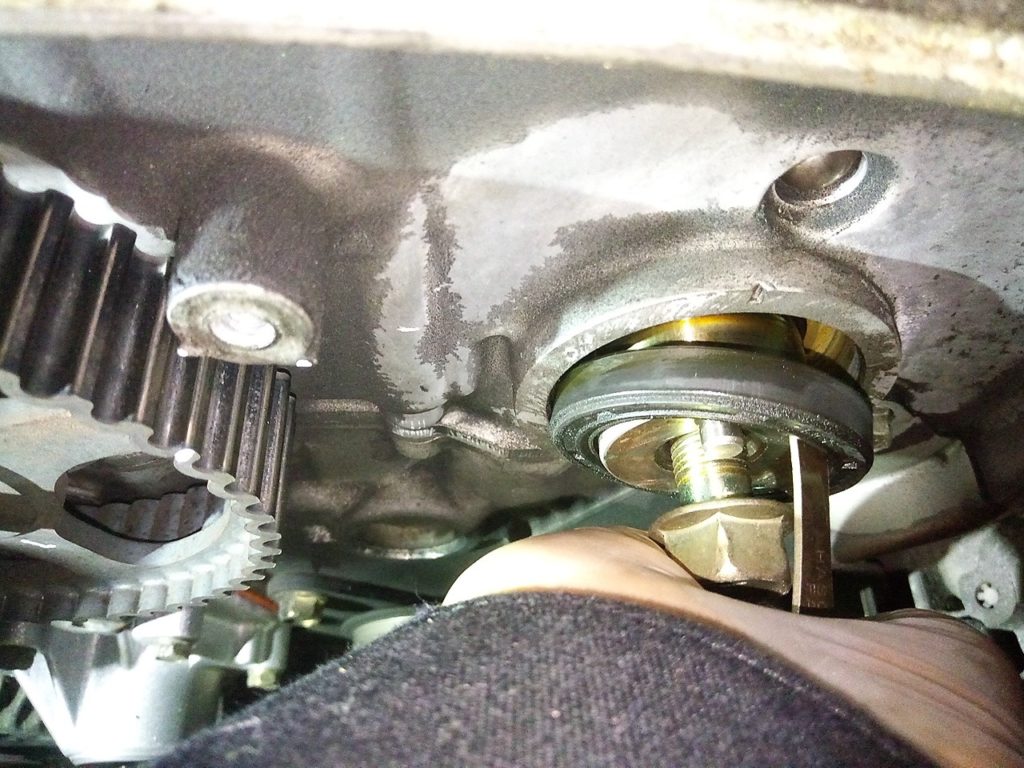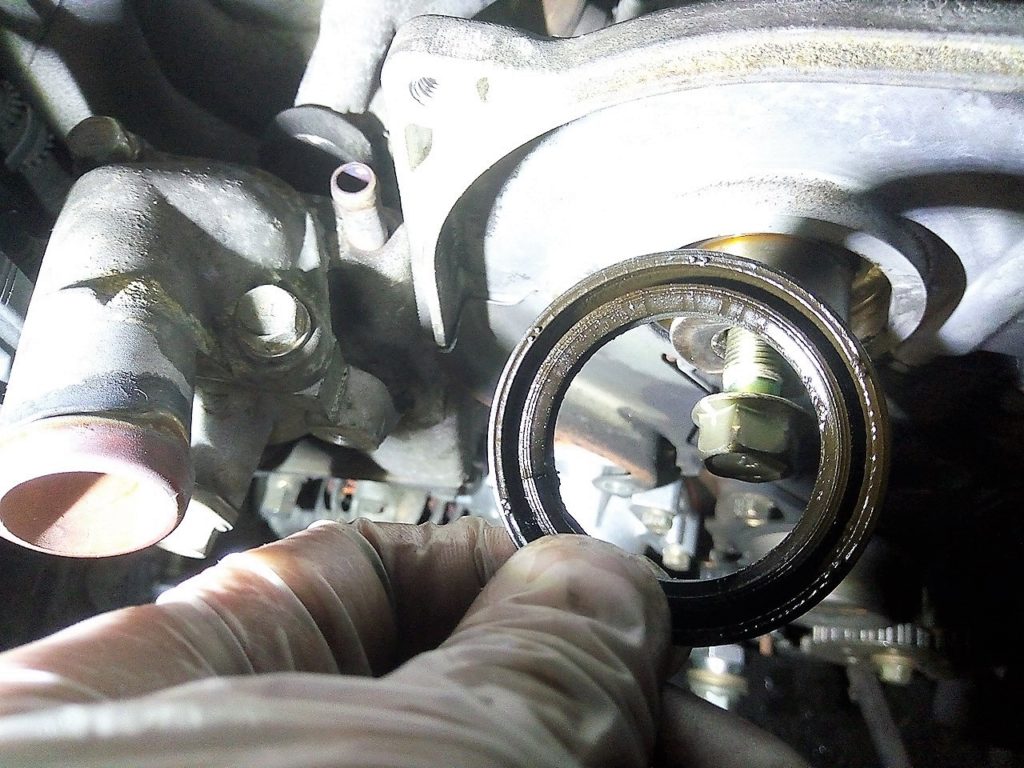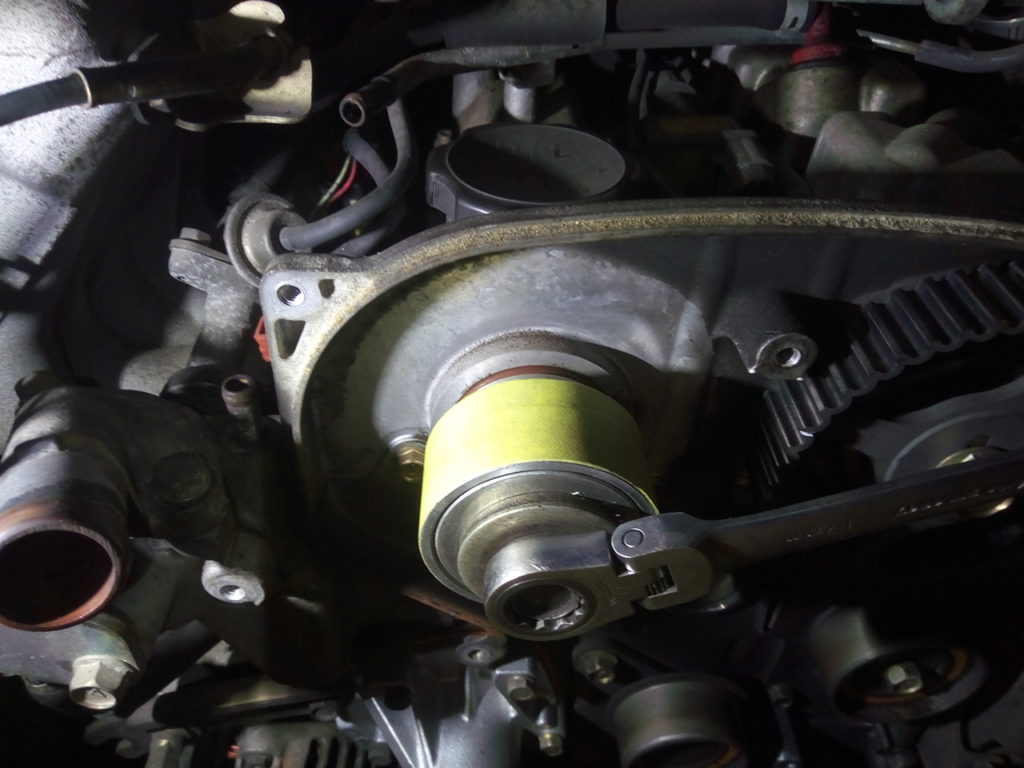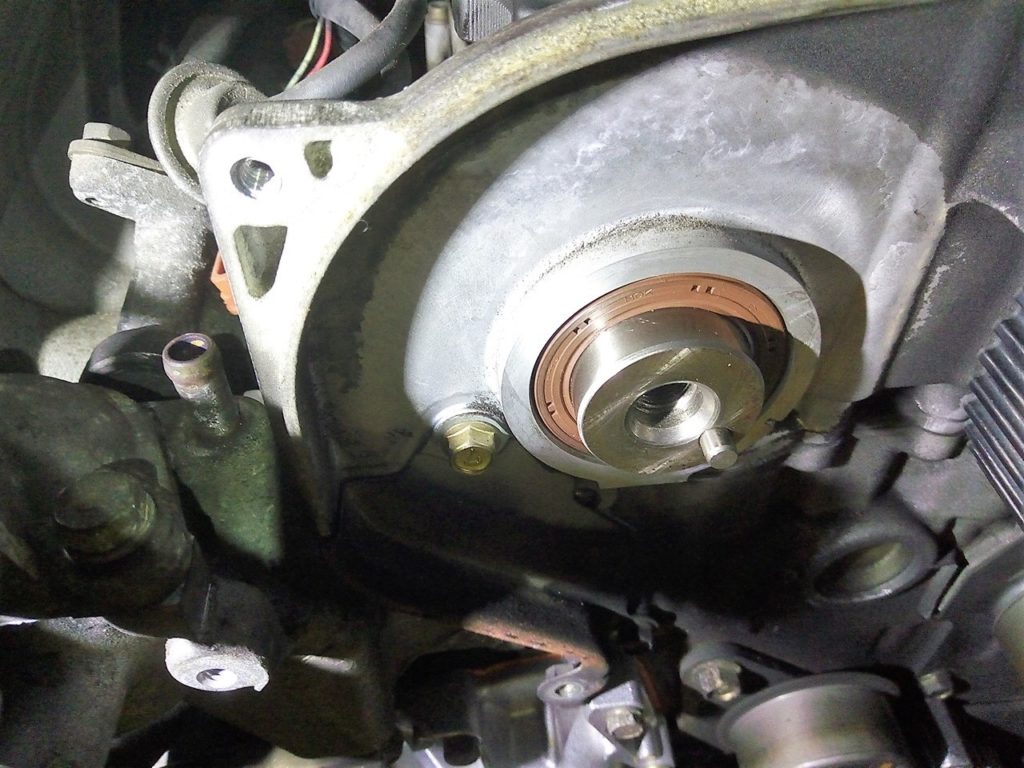 Dust deposition outside the radiator is also removed.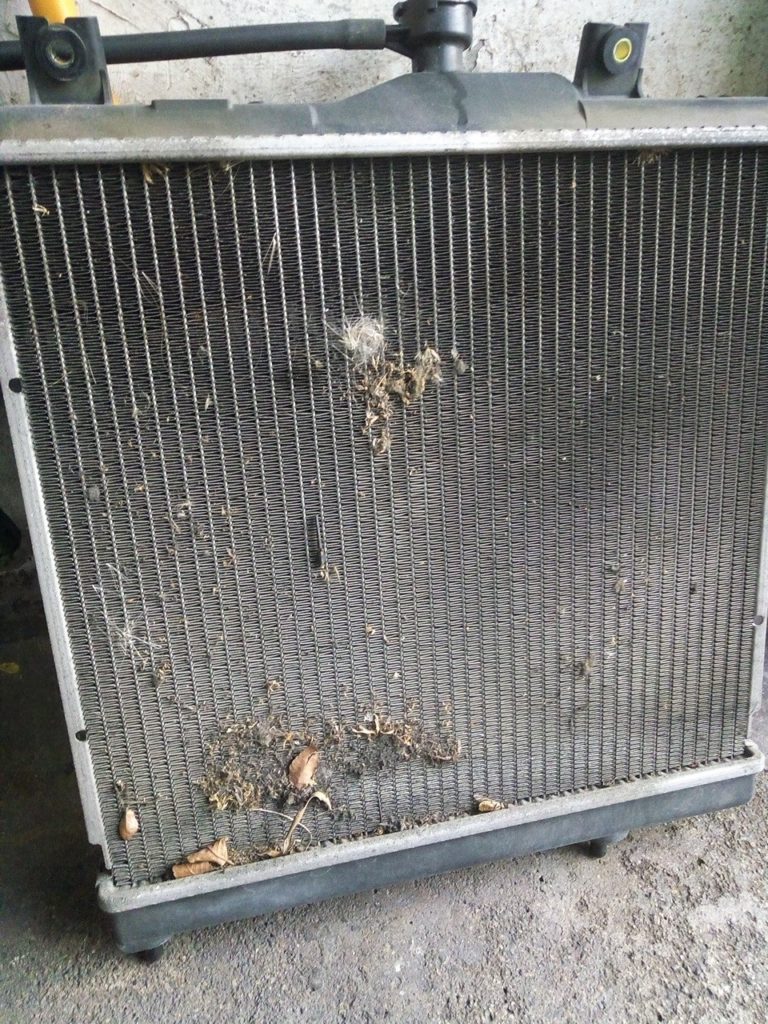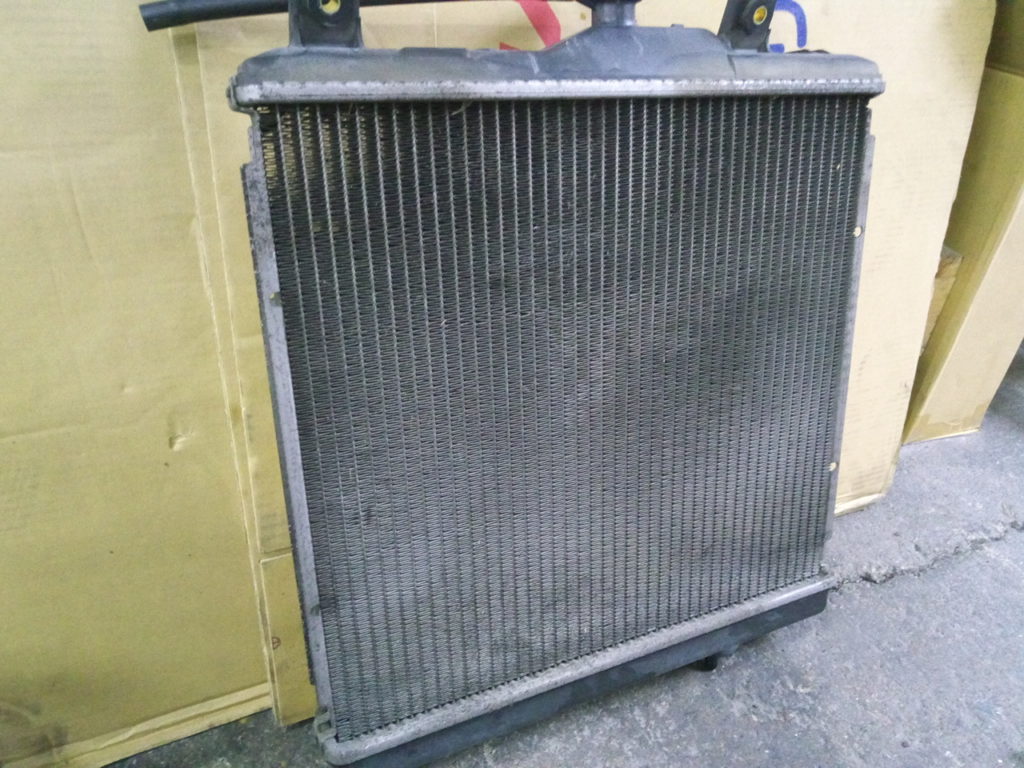 The inside of the coolant path was red-rust color as you can see.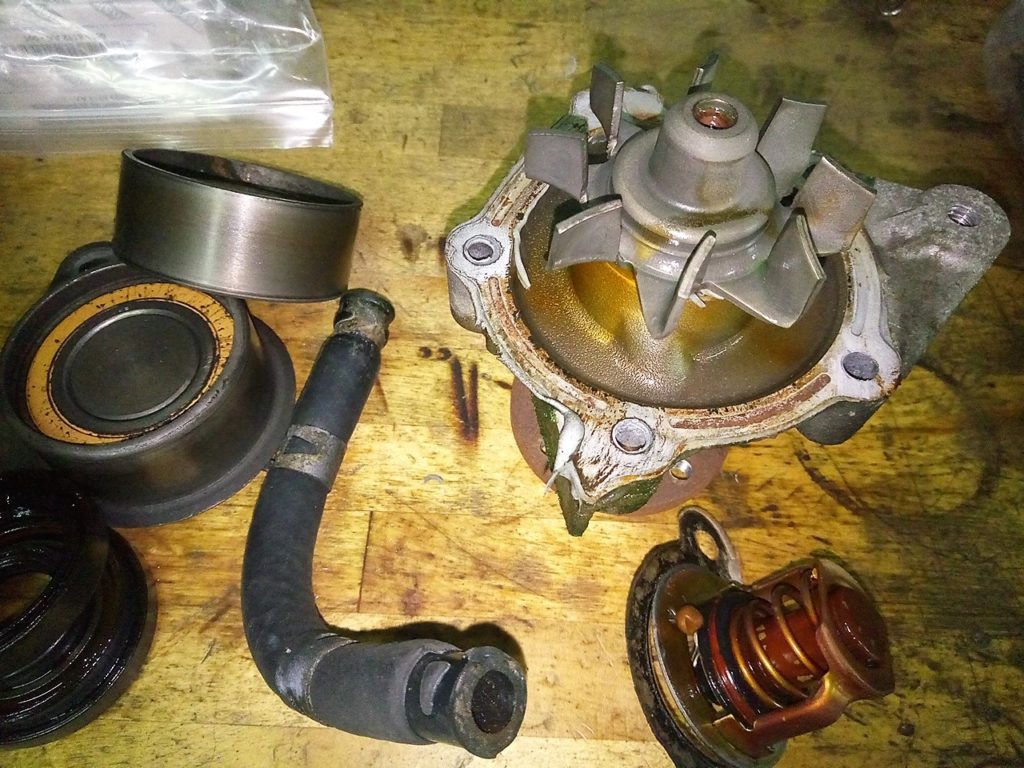 The aluminum joint was still beautiful, but the steel joint was undergoing corrosion.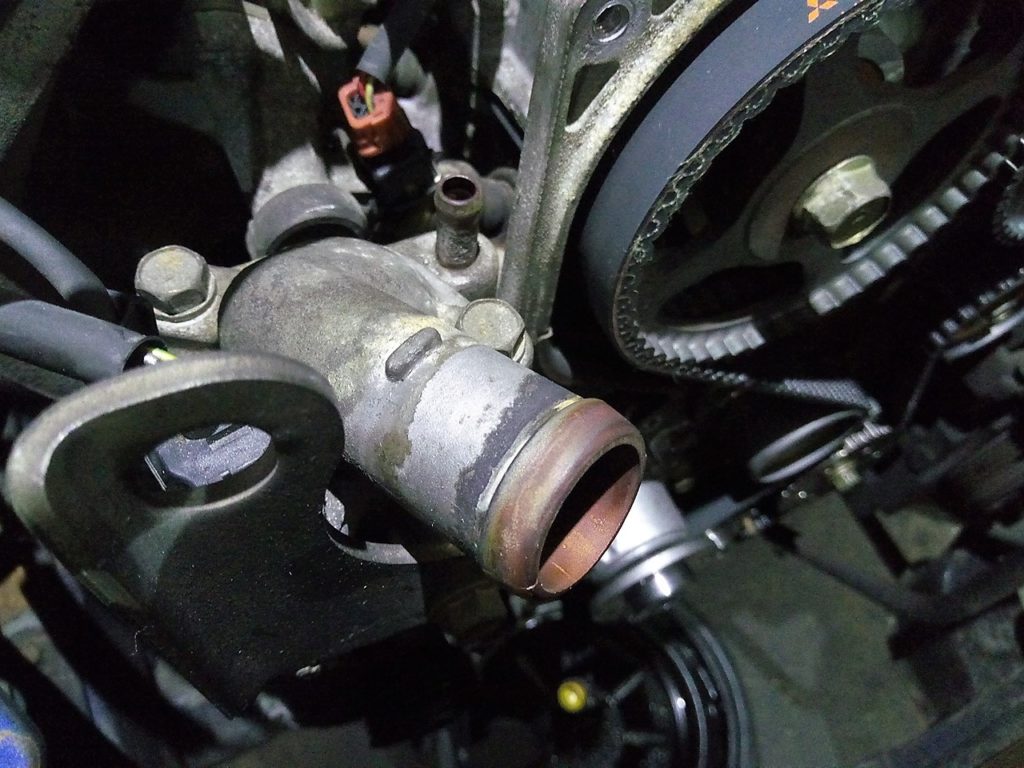 Of course, it is rare to have a vehicle with a coolant management in this year's K-car.I think that daily inspection of the amount of coolant is indispensable in the future.It will be a short period of time, but I wish you good luck while you are using it.