Fiat Panda, which is kept in the vehicle inspection maintenance (continuous inspection), is a model that is not a regular import.
MY2014 -13909- 169A4000 5MT mileage 50,000km
In the car inspection two years ago, in order to correspond to the headlight inspection that has become stricter in recent years, I replaced it with a headlight for the left-hand traffic zone.
New Fiat Panda – Preparing for Car Inspection of Parallel Vehicles in Specialty Stores – (FIAT Panda FIRE 1.2 8V )
New Fiat Panda – Preparing for Car Inspection of Parallel Vehicles in Specialty Stores ( Part 2, FIAT Panda FIRE 1.2 8V )
Originally, the headlights at the time of import should conform to the security standards, but when you crossed to the customer, the low beam was designed to illuminate the oncoming car with the headlights for the right traffic zone.The status of the new inspection is unknown, but the low beam distribution is strictly inspected at the time of continuous inspection in recent years, so measures are essential.
Well, I heard that the engine warning light is turned on from time to time than before, and I feel some engine malfunction.
It didn't turn on when I checked it this time, but Multiecuscan's fault was related to the same lambda sensor (A/F sensor) above the exhaust pipe as it was two years ago.
At the time of the last car inspection, we did the treatment to return to the standard spark plug, but there seems to have been no change.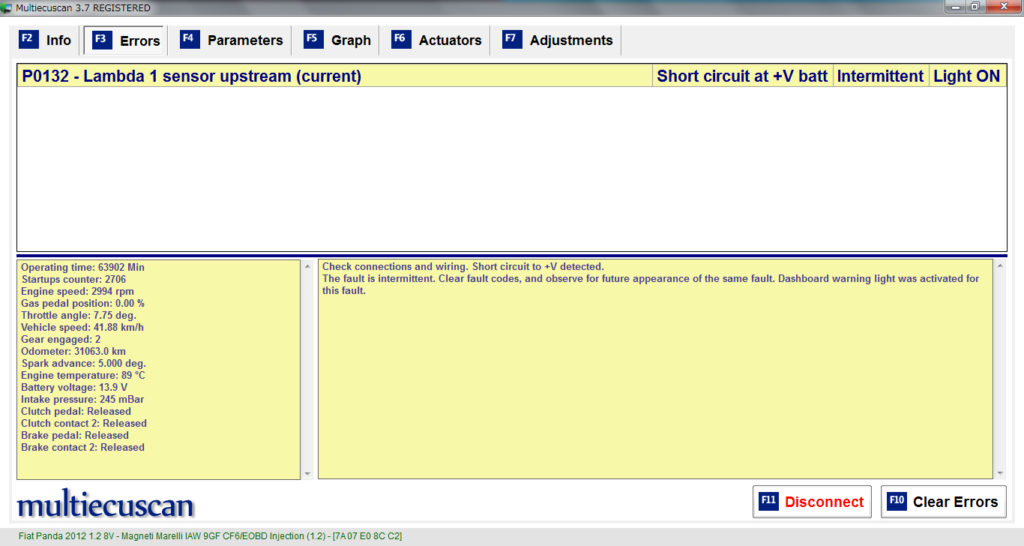 Because it is the one to display a warning in really rare, but it was used without identifying the cause for two years from the last inspection, it will be that i will replace the sensor body in the prospect at the time of this deposit, and i will arrange the parts.
However, the delivery date and price are also unknown in the home country order.
Since the part number was able to be specified, I contacted an overseas supplier directly, it will arrive in five business days.
I ordered it right away, and it was made by Made in Japan NTK.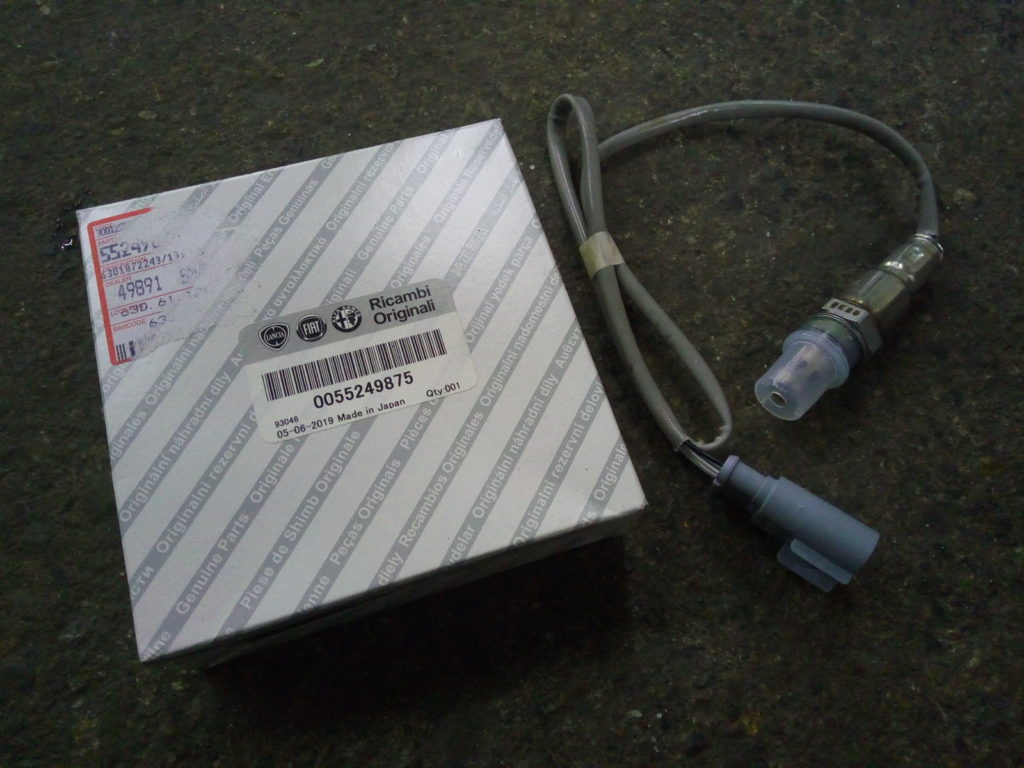 Ironically, parts made in Japan were not available in Japan, and we followed the path of going back to Japan far back in Europe.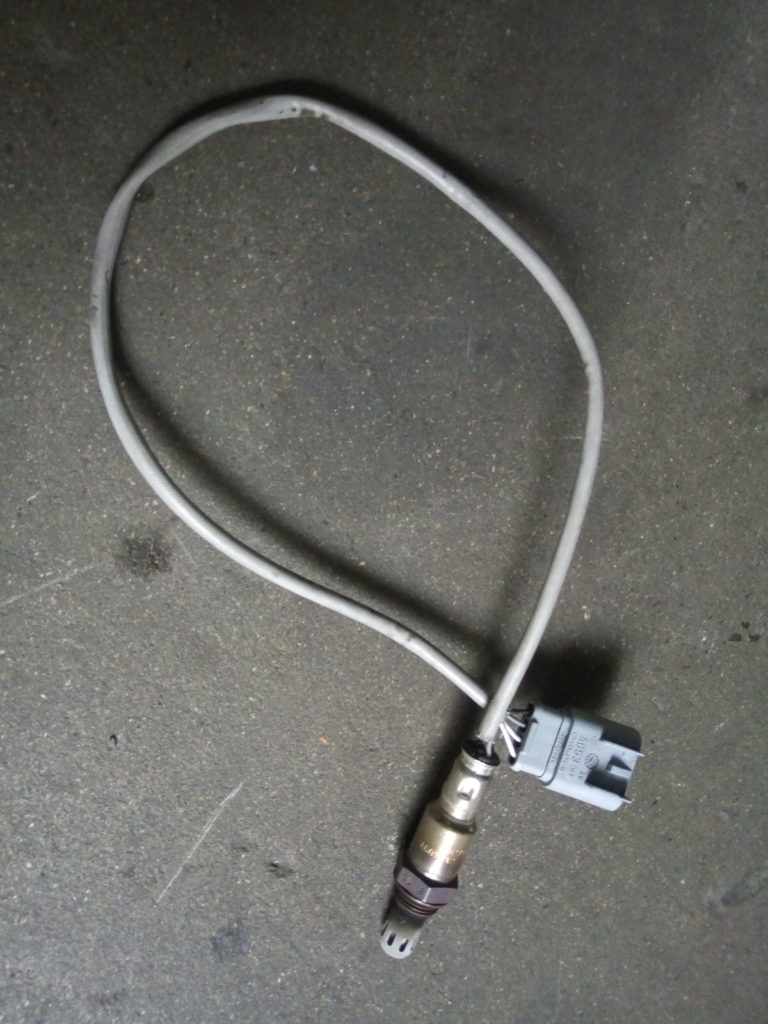 The longer lead connector is located under the battery.It would be nice to lift up and approach from under the vehicle.
I wish you good luck after the replacemet.