Daihatsu Hizet Cargo was checked for 24 months inspection.When The ignition key was in the ON position, I noticed an abnormality.
MY2009 EBD-S321V KF-VE 3AT Mileage 109,000km
Just before the engine started, i heard a rough working sound from the cargo compartment of the fuel pump.And even after the engine starts, it produces noise similar to the white noise on the radio.
Although the mileage seems to run out a little, it is not uncommon that impurities are included in the fuel, and when refueling in a particular place, when comparing the car that is distributed refueling in various places, the former is better, The probability of damaging the fuel system increases.
This Hizet cargo is a commercial use, and it seems that the period when it was refueling at a particular gas station was long.
This is a fuel pump that has been removed on the premise of replacement.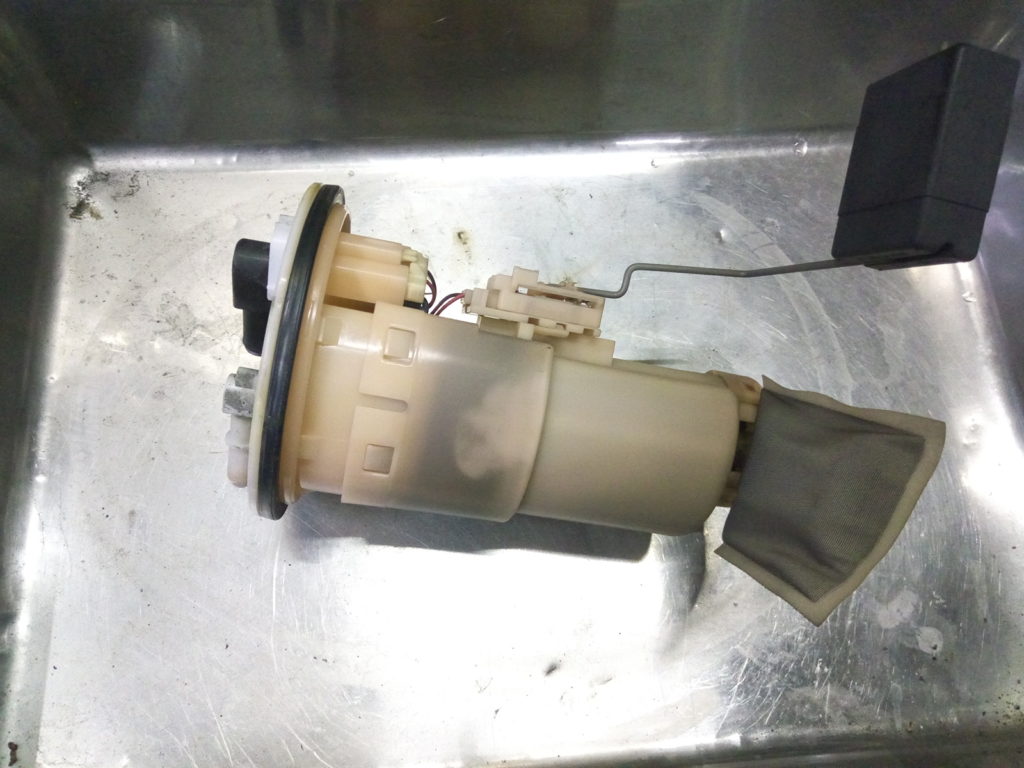 In recent years, fuel pumps have been buried in fuel tanks and assembled along with filters and fuel gauge sender units.There are many models that replace fuel tanks by way of leaving the vehicle.
When the filter was cut with an air saw, a large amount of black particulate contaminants came out from the inside.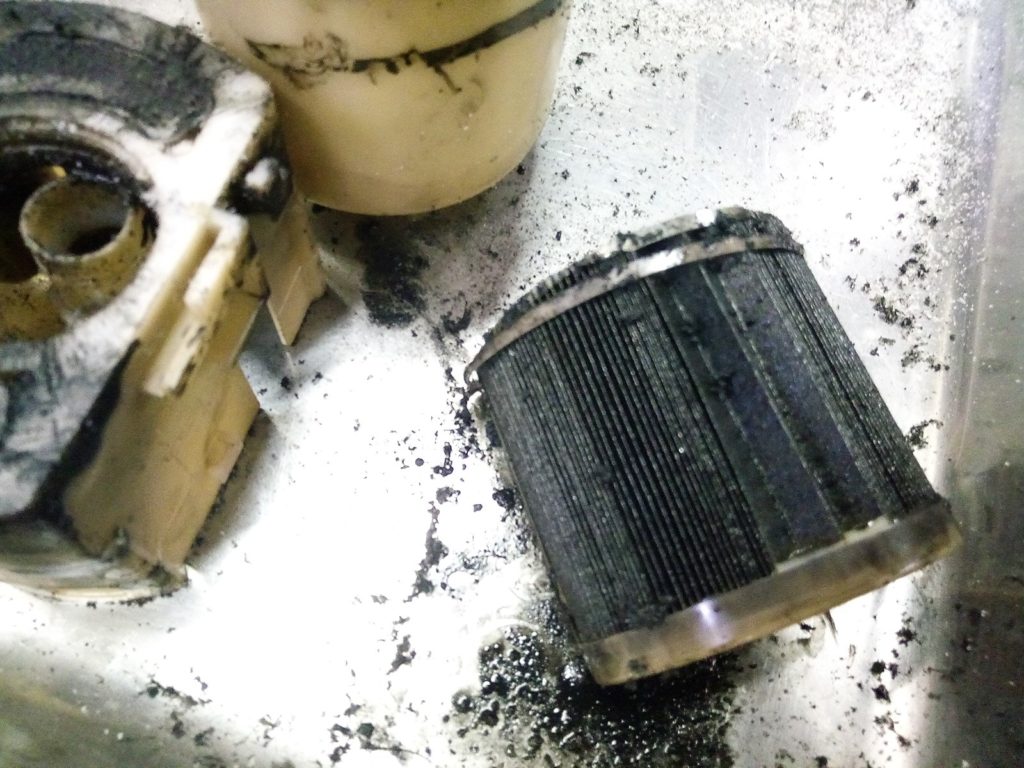 Since the structure of the fuel passes through the brush contact part of the fuel pump, the brush may wear out early and the wear powder may also be mixed due to the burden.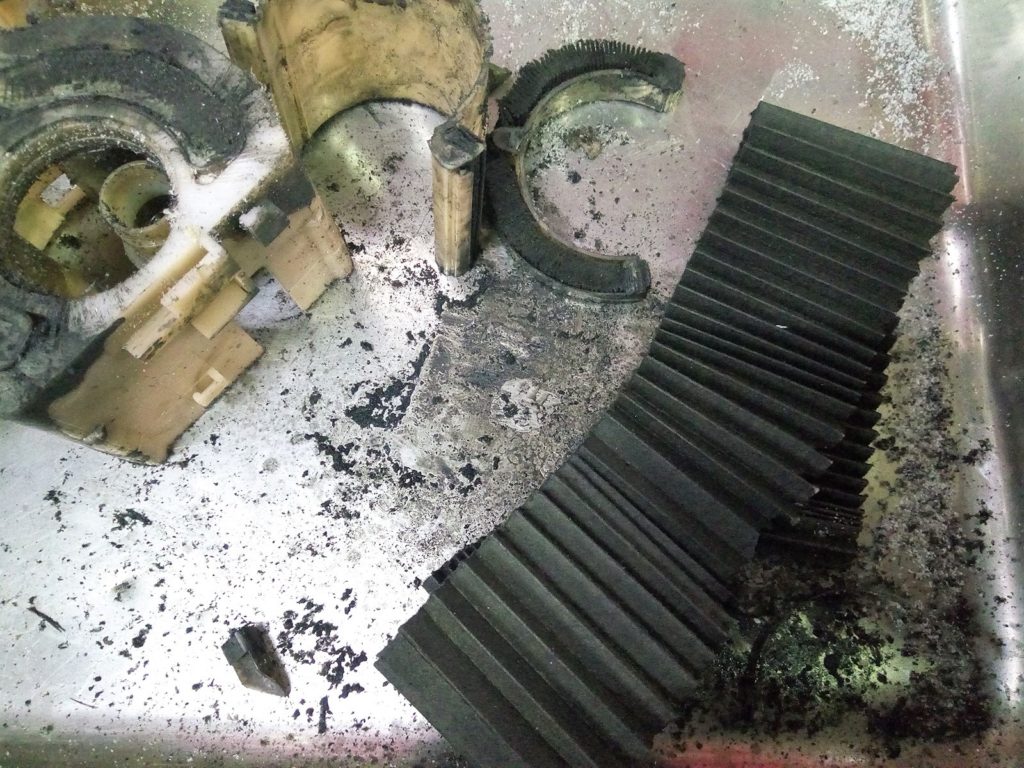 I think there are many types that stop working for a few seconds when the key is turned on.
Of course, the engine does not start if the fuel pump finally becomes inoperable.
Why don't you listen to the operating sound from time to time?