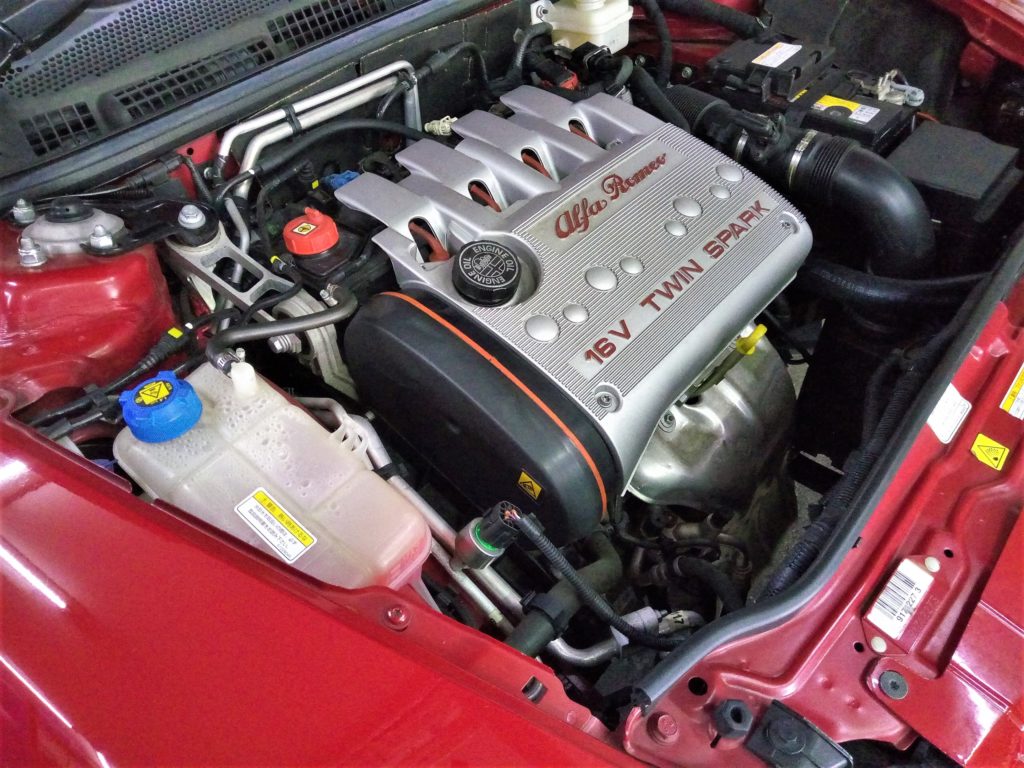 When he come to the store with engine oil change, I open the bonnet hood and check the coolant level first.
It is below MIN with a short mileage of 8,000 kilometers from the last visit, suggesting a leak in the coolant line.
MY2009 ABA-937BXB Twin Spark 1.6 liters 5MT mileage 43,000km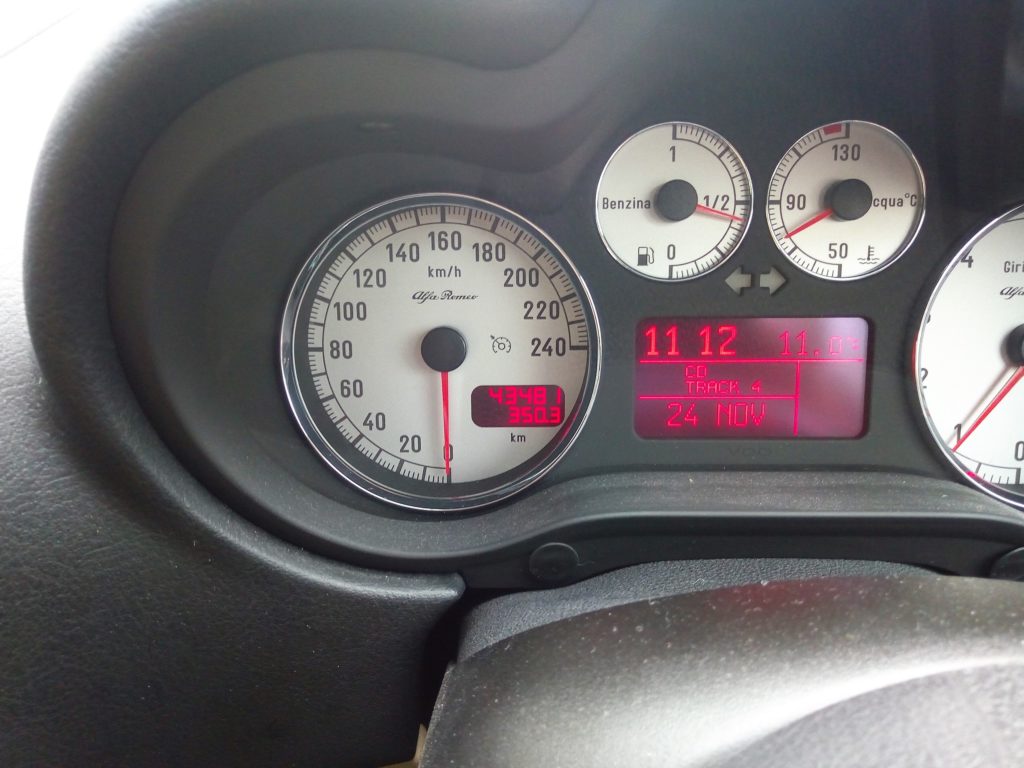 When we traced the source of the coolant's unique odor drifting from near the front end of the engine room, it was a coolant leak from the radiator core.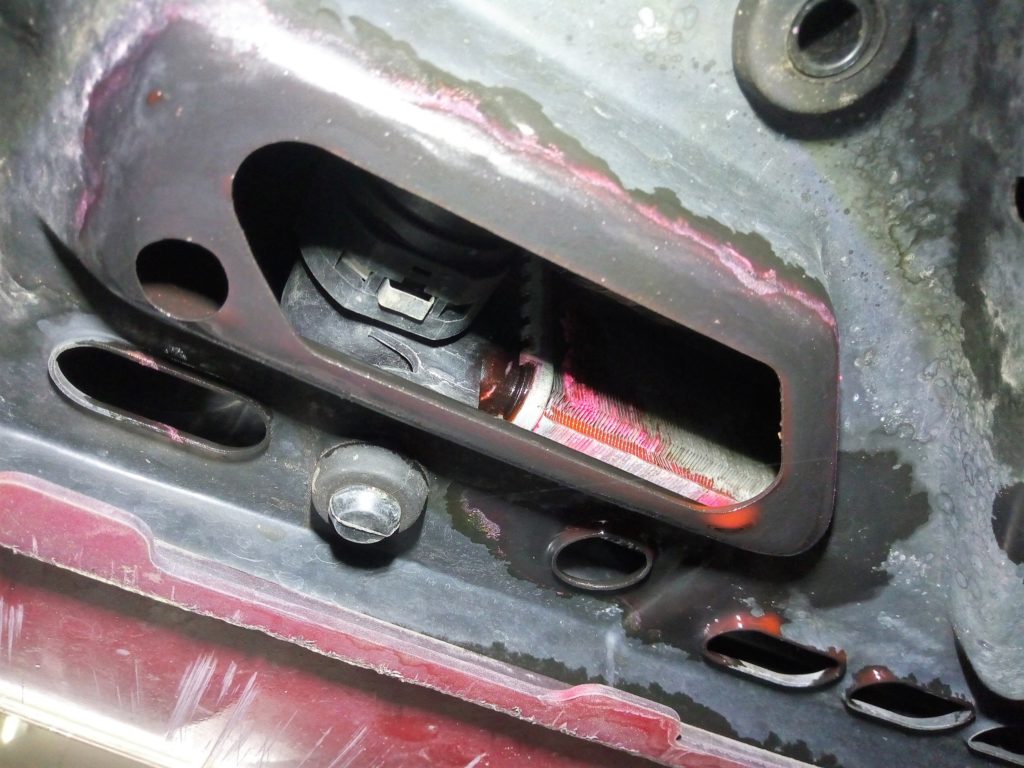 Because there is a large gap between the radiator and the engine, the work seems easy at first glance, but it is difficult to retrieve only the radiator.Radiators are modularized in the shape of being sandwiched between an air conditioner condenser and a radiator fan, and it might be convenient when assembling a new car.
This structure is similar to alfa 156 and GT, regardless of engine type.
Remove the front bumper face and loosen the screw of the air conditioner capacitor fixed to the radiator to make it airborne, so as not to remove the air conditioner gas.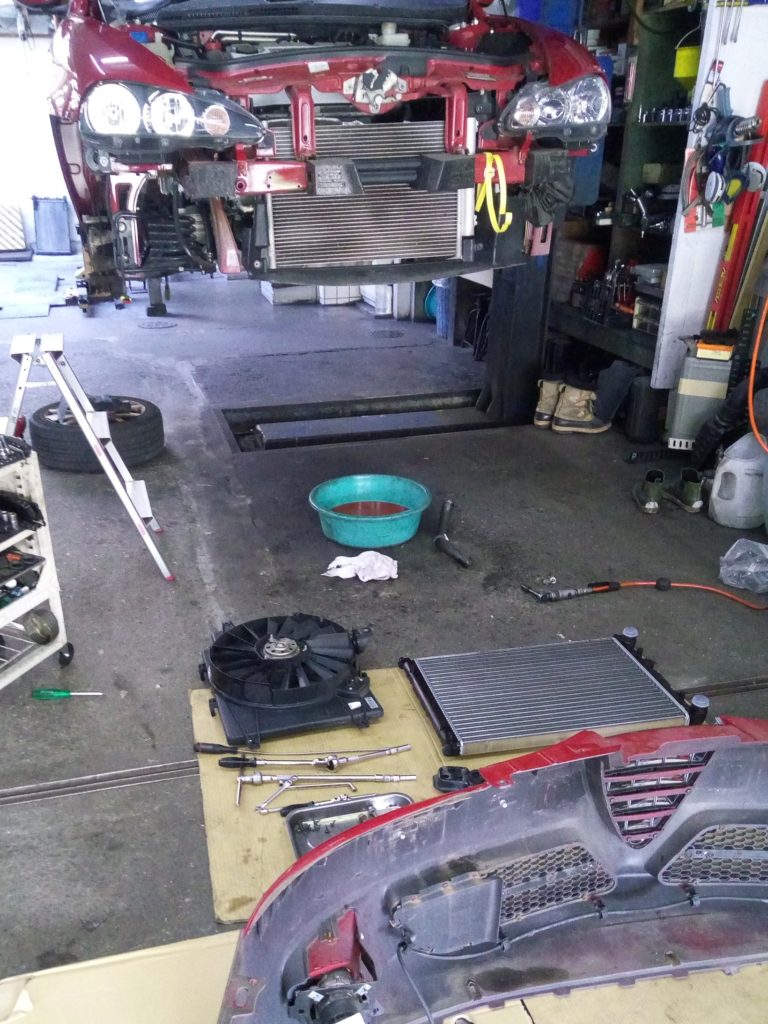 The air cleaner box was also slightly relocated, leaving the radiator body and cooling fan on the radiator lower support and leaving downward.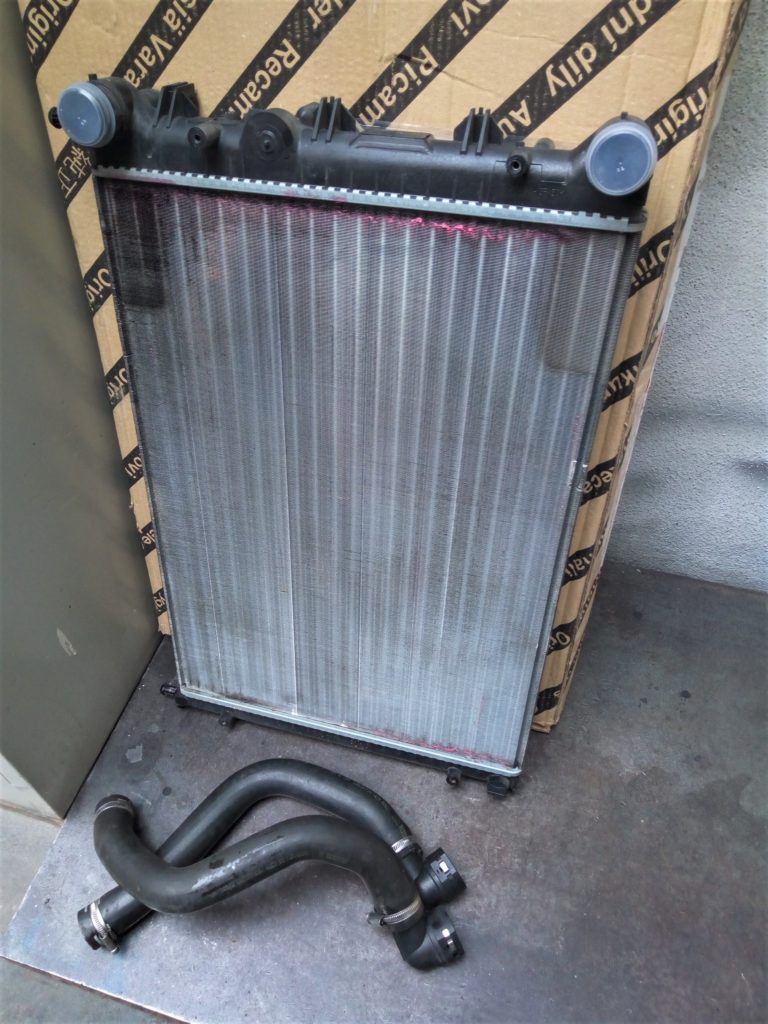 The radiator hose connection, which is easy to assemble when manufacturing a car, has a similar configuration of BMW.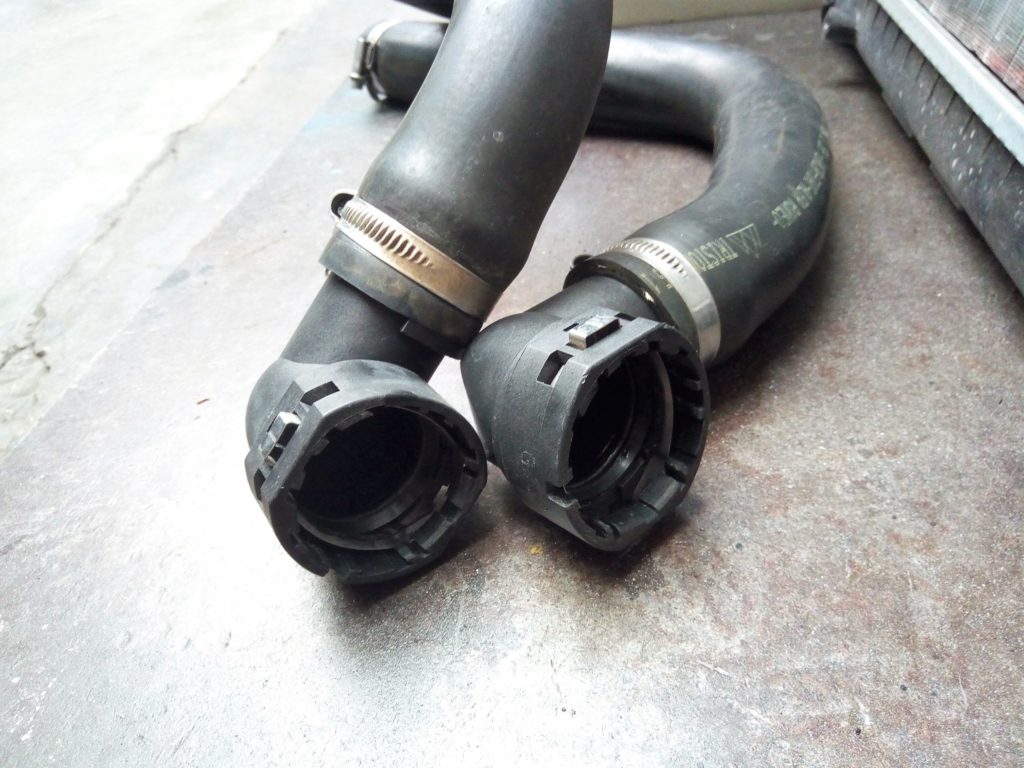 Since the O-ring built into the hose side joint does not supply alone, I ordered a new hose ASSY.This is because I don't want to reuse thin and deformed O-rings.
And, the radiator to which the hose joint is connected also decided to use a genuine product rather than an external product that is worried about the size of the fissure part.MADE BY VALEO ITALY.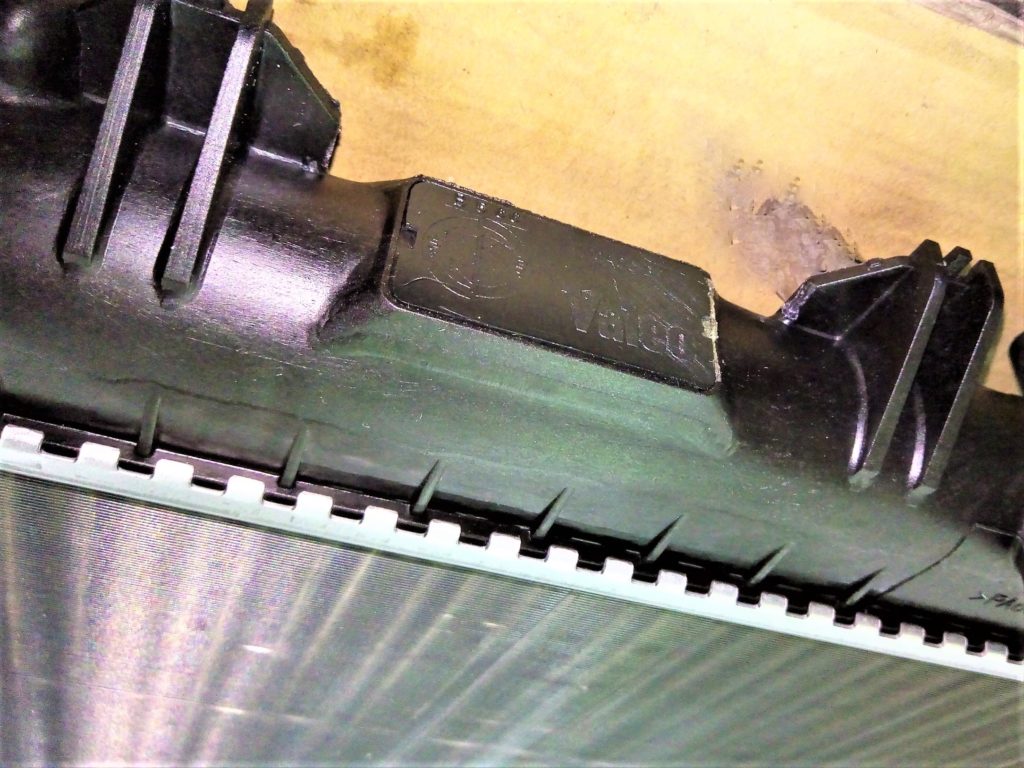 The failure of the radiator with a car age of 9 years old and a mileage of less than 50,000 kilometers has a short-lifetime impression when the current japanese car is the standard, but it is a standard level in the world.As was the case with japanese cars when the start inspection was essential, the aging of radiators used for nearly 10 years is extremely natural deterioration.
Reference article: 17 years 260,000 km durable radiator (Toyota Crown E-JZS151)
Reference article: 20 years old for low-cost maintenance (Toyota Corolla E-AE100 vehicle inspection maintenance, radiator replacement)
The durability of more "unnatural" components may be a slowing driver's awareness of safe operation and may not require any need to be asked.
I don't get bored by stimulating the five senses of human beings, and when I look at imported cars with attractive and new proposals for the next model, I feel that the distribution of power for car making is very different.
The coolant was leaking from the packing at both ends of the radiator core.