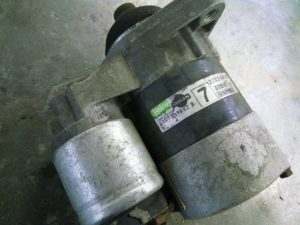 Even if the battery was replaced, the way the cell motor turned was slow, and the engine start was not smooth, and the Nissan March(Micra) was taken care of.
MY2007 DBA-AK12 CR12DE 5MT Mileage 77,000km
The durability of the starter motor has been greatly improved, and brush wear etc. are hardly occurring as before.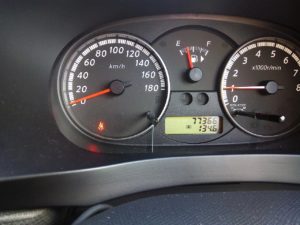 This march has a mileage of less than 80,000 kilometers.It seems to be used a lot of times of engine start, but is it already the lifetime of the starter motor?
As shown in the photo at the beginning of the photo, the removed starter motor was a double name that strongly represents the partnership with Renault, France.
It came to start the engine lightly by replacing it with the rebuilt product.