"I feel like the heater is too effective to hear the sound of water flowing from the back of the dashboard.」
I heard the signs of overheating, and I just received an emergency receipt.
HONDA Mobilio MY2004 DBA-GB1 L15A CVT Mileage 86,000km
At the time of the visit, the temperature of the radiator lower hose was low, so I suspected that the coolant was not circulating well, so I decided to check the thermostat first.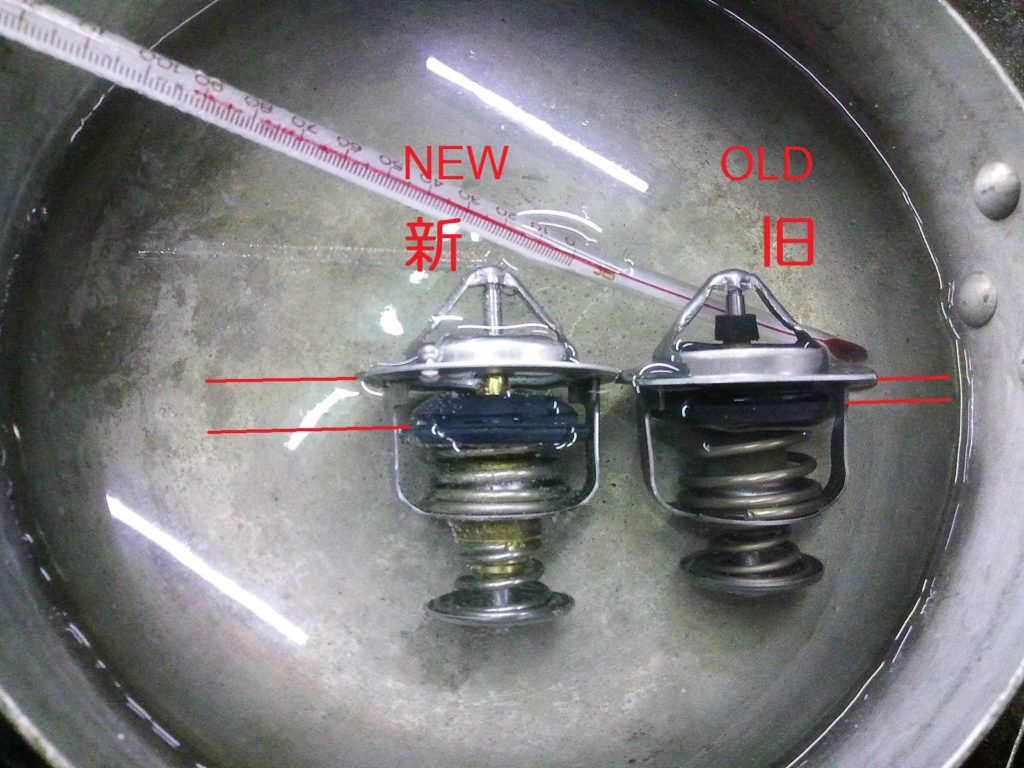 Because it was clear that the opening was slow compared to the new thermostat, I thought that it was the cause of overheating, and replaced the thermostat.
The thermostat is located in the back of the aluminum housing to which four hoses are connected.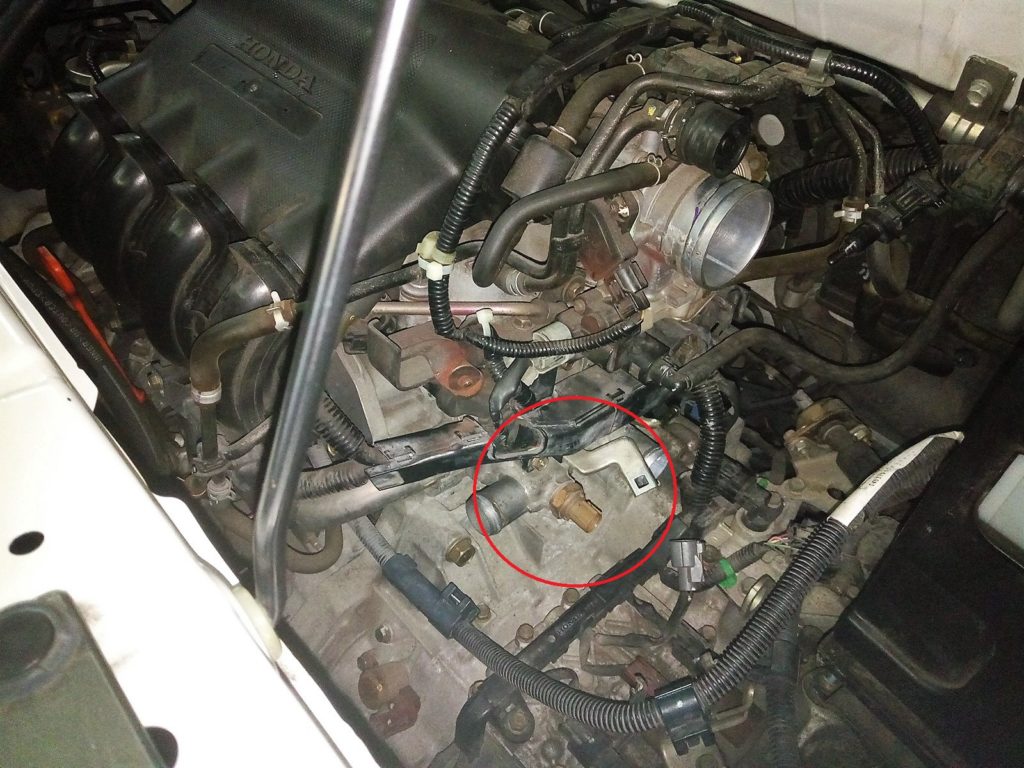 The tool for removal was limited, and it was quite tricky.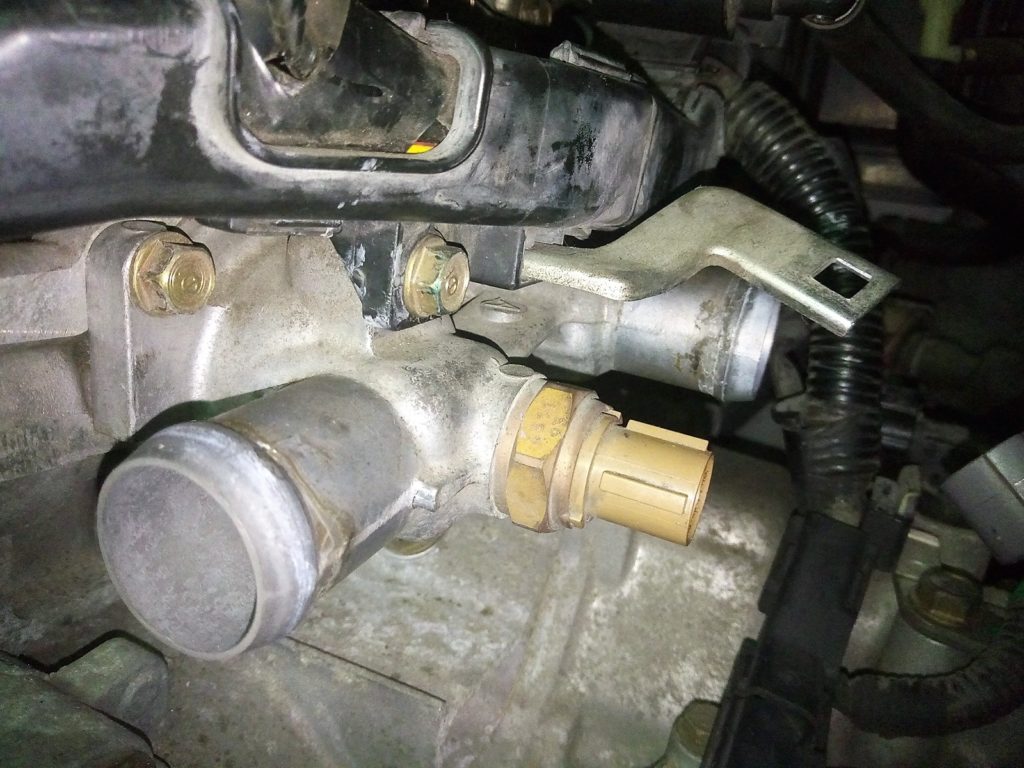 After the thermostat replacement, I confirmed that there was no coolant leak in engine operation for more than 2 hours and that the hot water was circulating to the radiator, but a few days later I received a call that "coolant seems to be leaking", We received a re-receipt in a hurry.
I am very ashamed of the lack of inspection, and I apologize for any inconvenience this may cause to customer.
The undercover is drenched and coolant.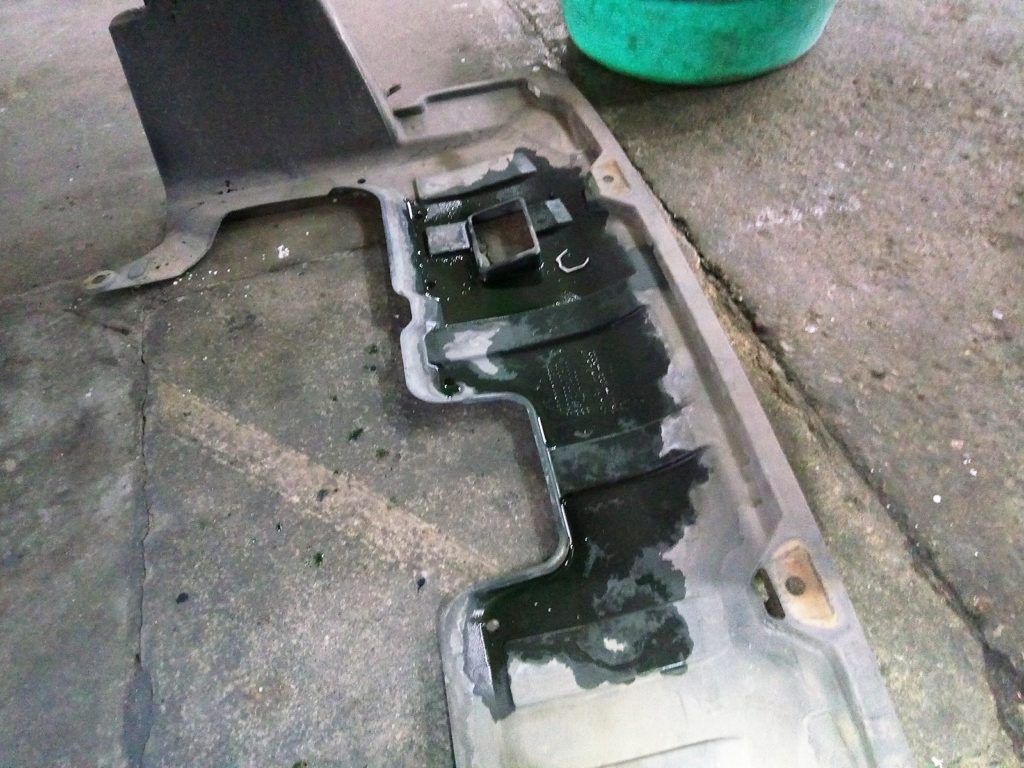 When the front bumper was removed and the upper tank of the radiator was observed, a large crack was confirmed sideways.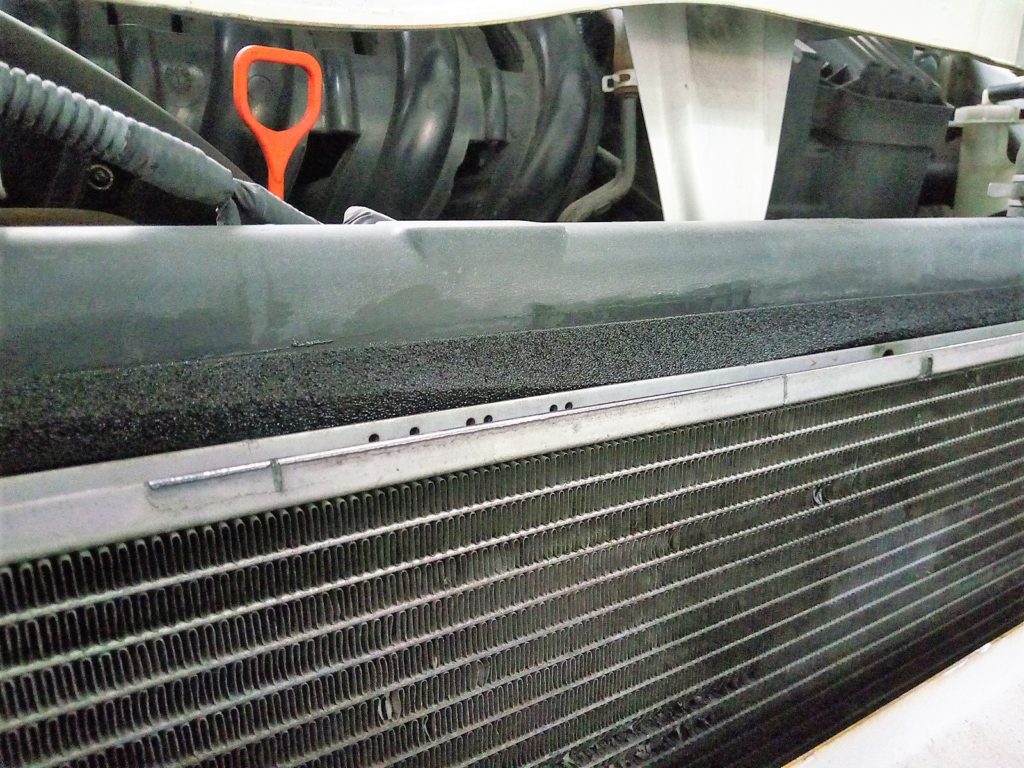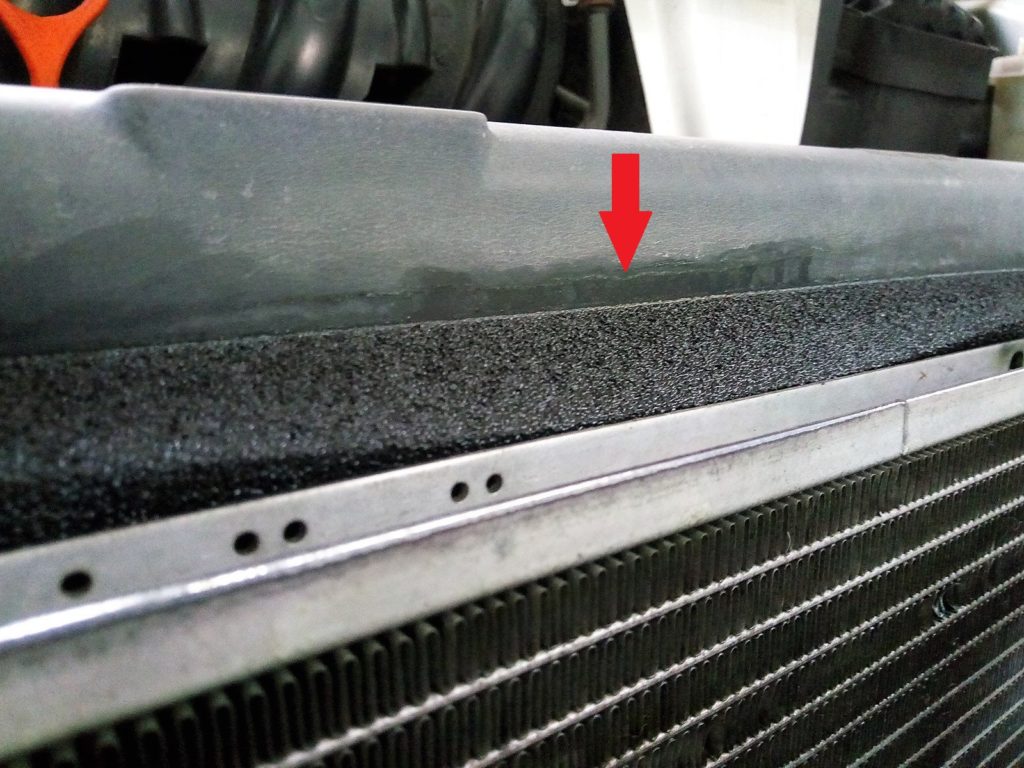 I think that the new coolant circulated by the thermostat exchange, and the permeability improved and the leakage accelerated, but it is regretted that it was not able to be discovered even though the coolant smell was heard at the first visit.
Mobilio radiators are long sideways, and in this season, when the temperature difference is large, the strain may increase due to the stress of expansion and contraction.The water temperature (coolant temperature) is almost constant at around 90 degrees when it is completely warm in summer and winter, but the water temperature at the time of cold machine is greatly different in the outside temperature.
After that, the alfa 147 received also had a slight coolant bleeding from the resin part of the thermostat housing and the fable part of the aluminum part.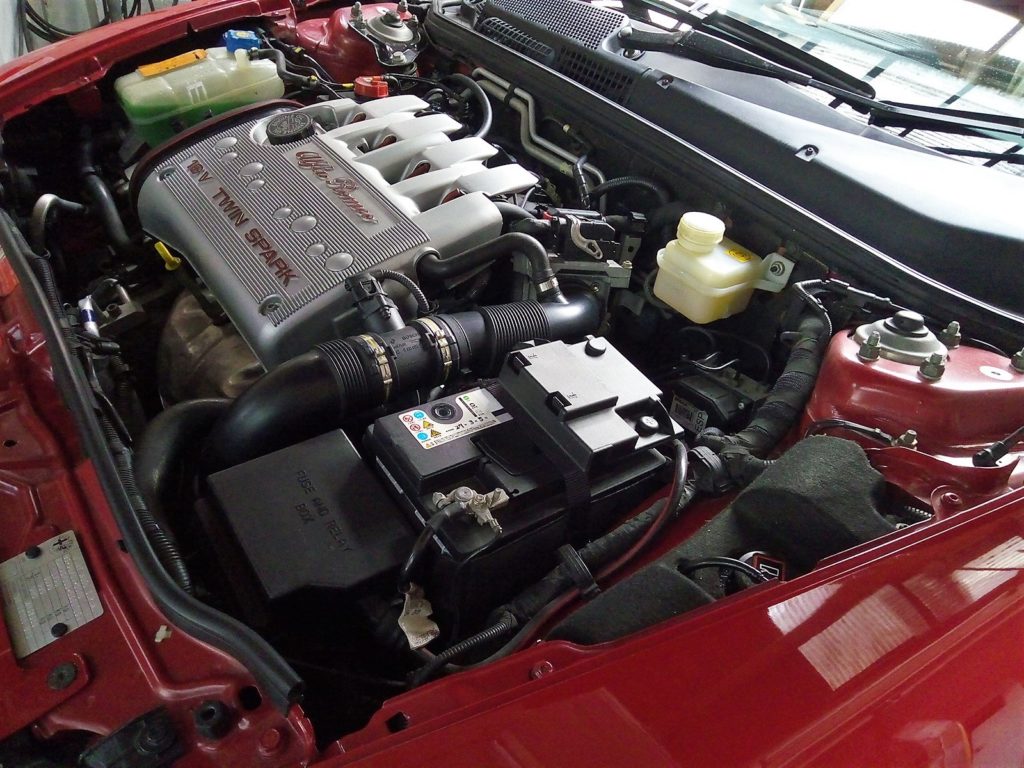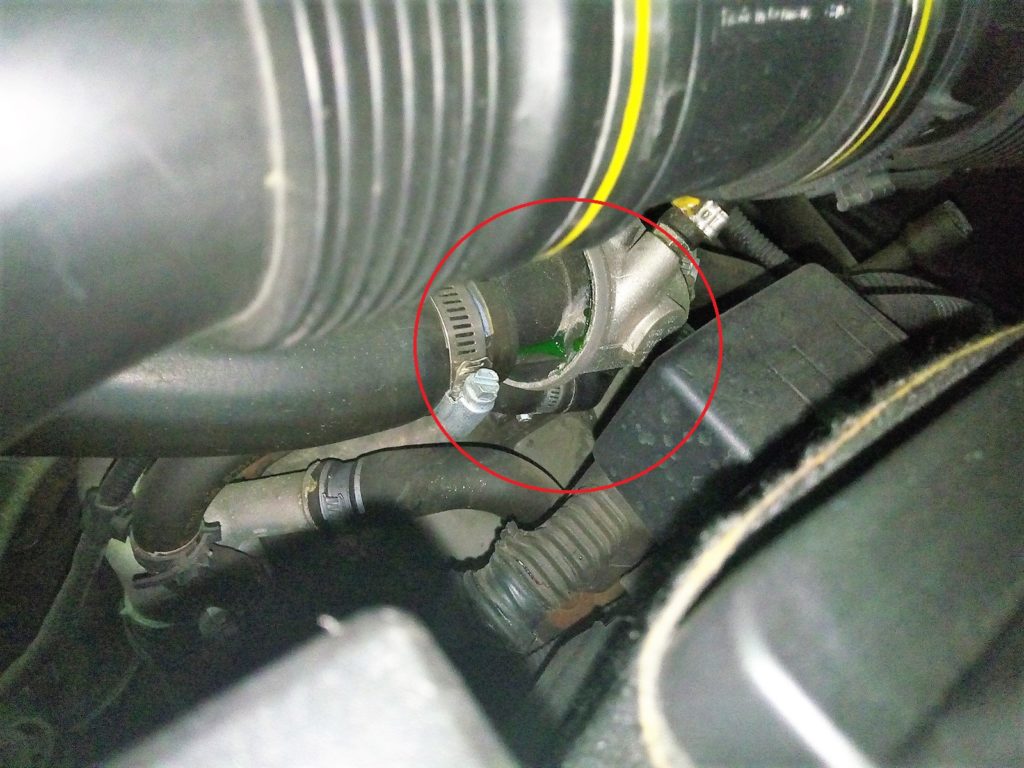 The customer knew that the coolant level had decreased before the deposit, and was replenished with a sub-tank below MIN.
In this way, coolant, which is the lifeline of a water-cooled engine, is of course important for regular replacement to protect the path from corrosion, but by checking the coolant amount throughout the season, it is possible to prevent major troubles.